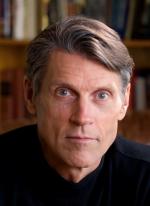 READINGS:
All by H.W. Brands
The First American: The Life and Times of Benjamin Franklin
Traitor to His Class: The Privileged Life and Radical Presidency of Franklin Delano Roosevelt
Andrew Jackson: His Life and Times
LIVE CHAT #1 (The First American): Thursday, February 24, noon (CST)
LIVE CHAT #2: (Traitor to his Class): Thursday, March 31, noon (CST)
LIVE CHAT #3: (Andrew Jackson): Thursday, April 28, noon (CST)
Suggested Discussion Topics:
For The First American
1. How did Franklin's personality shape his approach to leadership?
2. What were the benefits, and what the costs, of that approach?
3. If Franklin were alive today, what job or office would he hold?
For Andrew Jackson
1. Why did Jackson's troops love him so?
2. Why did Americans consider him the great hero of the age?
3. Why did John Quincy Adams despise him?
For Traitor to His Class
1. Why is FDR widely considered the most important president of the 20th century?
2. How did his wartime leadership differ from that of peacetime?
3. Was FDR really a traitor to his class?