by David Spicer
On the evening of October 27, 1983, President Reagan addressed the American people on live television to discuss unsettling events taking place on the Caribbean island of Grenada. Fidel Castro was using the island's main airport as an operational military base, Reagan told the cameras, and the US Joint Chiefs of Staff had no choice but to arrest six hundred of the military reserves present at the time of as part of a sudden American intervention in the country.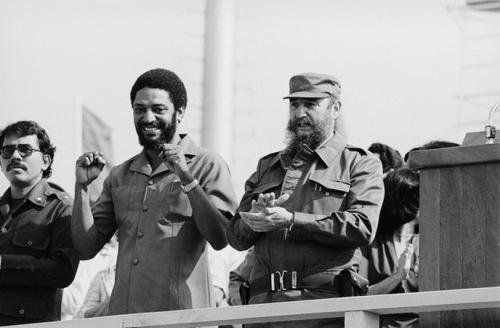 That intervention – what became known as "Operation Urgent Fury" – is the subject of David Spicer's award winning website, "Operation Urgent Fury: Revolution Aborted." In it, he tells the story of Grenada's colonial and post-colonial history, the political upheaval leading up to the country's socialist revolution in 1976, and the American intervention that followed. Spicer explains how President Ronald Reagan believed that, had Grenada emerged from revolution as a socialist nation, it would have given Cuba, the Soviet Union, and even North Korea the chance to spread communism throughout South America and other islands in the Caribbean, a phenomenon Reagan called "Soviet-Cuban militarization."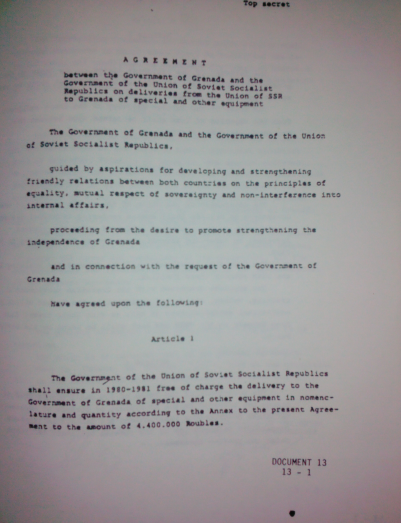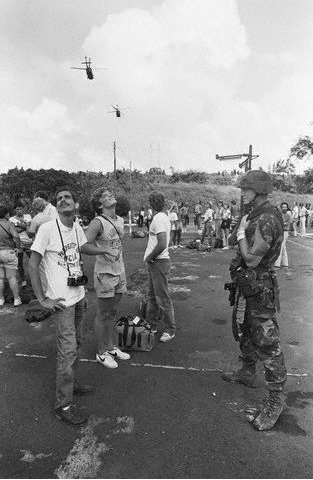 The reaction to "Operation Urgent Fury" was mixed. Havana, Moscow, and anti-war protesters in the United States condemned the campaign as a direct violation of international law and an overreach of power that infringed on Grenadan sovereignty. Members of Grenada's minority political party and anti-communists in the United States, on the other hand, viewed the operation as a "lovely little war" that was necessary to wage in order to stop socialism from spreading to the southern hemisphere.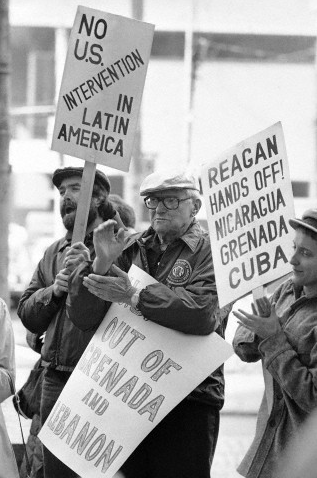 An impressive collection of oral history interviews of American soldiers who took park in the island operation, photographs taken during the military campaign, timelines, videos, and top secret government documents guide you through the controversial operation from start to finish, leaving the reader to decide for him or herself whether the Grenadan Revolution truly was a revolution worth aborting.
Photo credits:
All photographs courtesy of "Operation Urgent Fury: Revolution Aborted."