By Brian Levack
The film Day of Wrath, directed by Carl Theodor Dreyer, is in my opinion the finest film ever produced on the subject of witchcraft.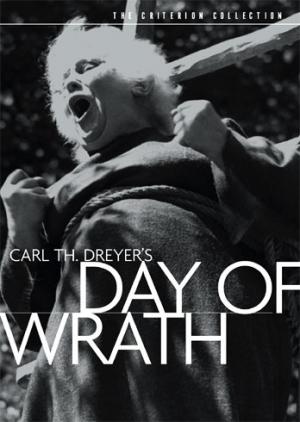 Dreyer, who is best known for The Passion of Joan of Arc (1928), adapted the film from a drama by the Norwegian playwright Hans Wiers-Jenssen. The film is based on the accusation and trial of Anne Pedersdotter, the wife of the Lutheran theologian Absalon Pedersen Beyer, for witchcraft. Anne, who was Norway's most famous witch, was burned at the stake at Bergen in 1590.
Day of Wrath takes many liberties with the historical record of Anne's trial. The film nonetheless illustrates many of the sources of witchcraft trials in sixteenth- and seventeenth- century Europe, when approximately 45,000 individuals—most of them women—were executed for this crime. The film introduces a second witchcraft prosecution, that of an older woman, Herlof's Marthe, who is identified as a friend of Anne's deceased mother. Marthe conforms much more closely than Anne to the stereotype of the old, poor unmarried witch. The film also illustrates how tensions within families, especially between mothers and daughters-in-law, could result in witchcraft accusations. In the film Anne's mother-in-law, Merete, had never approved of her son, Absalon's second marriage to the young and beautiful Anne. When Anne falls in love with Martin, Absalon's son by his first marriage, the relationship between Anne and Merete deteriorates. When Absalon dies suddenly upon discovering that his wife and son are having an affair, Merete charges Anne with having caused Absalon's death by witchcraft. The film also shows how Anne gradually comes to believe that she is a witch. Having learned from Absalon that her mother had once been accused of witchcraft, Anne begins to believe that she had acquired her mother's occult powers. Her success in winning Martin's affection and in bringing about her husband's death by wishing it to happen reinforces her belief that she is a witch, leading her to confess at the end of the film. Very few people accused of witchcraft confessed voluntarily in early modern Europe, and there is no evidence that the historical Anne Pedersdotter did so. But those few witches who did confess freely usually did so after they became convinced that they had the special powers attributed to them.
The film, which has become a classic, displays many of the features of Dreyer's skill, most notably his willingness to hold close-ups much longer than most other directors. The film also gained political significance for what could be seen as its criticism of the Nazis, who occupied Denmark during the war, when the film was made. The Nazis banned the film, presumably for its depiction of unauthorized searches, the use of torture, and the efforts of authorities to create fear within society. The enduring historical value of the film, however, lies in its powerful depiction of the dynamics of witchcraft accusations in early modern Europe.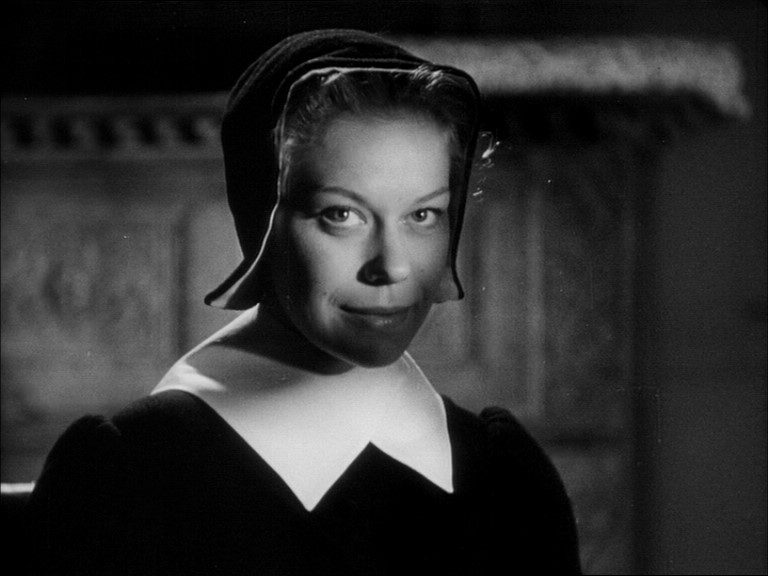 Norwegian actress Lisbeth Movin as the witch Anne Pedersdotter in Day of Wrath.
Further reading:
Background info on Day of Wrath.
A Youtube clip of Dreyer's 1928 masterpiece, The Passion of Joan of Arc.
Executed Today: Anne Pedersdotter, Norwegian witch.
Posted Monday, June 20, 2011.