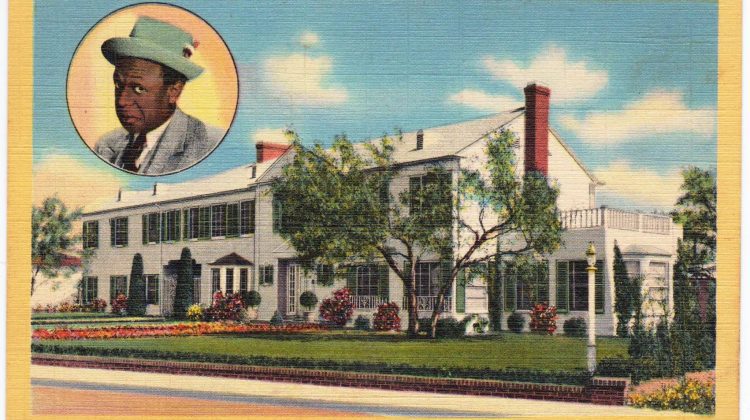 by Kathryn Fuller-Seeley In December 1939 Academy Award nominated, African American actress Hattie McDaniel was barred from attending the premiere of Gone with the Wind in Atlanta, Georgia because of her race Just four months later, a quite different scenario played out in New York City. In April 1940, the first elaborate premiere of a Hollywood […]
15 Minute History

Host: Marcelo Domingos, Department of History
Guest: Andreia Menezes, Department of Linguistics, Literature and Humanities, Federal University of São Paulo
The first notes of the samba and the tango instantly capture ones attention, transporting the listener to Bahia and Rio de Janeiro in Brazil and the River Plate in Argentina. Seen as national symbols for their respective countries, the samba and the tango are more than just popular musical and dance genres. A deeper dive into the development of these musical genres reveals a conflict between African slaves, indigenous people, and European migrants over musical identity and Latin American state formation.
Andreia Menezes, a linguistics and literature professor at the Federal University of São Paulo in Brazil, joins us to explain how the samba and the tango transformed from the music of the socially marginalized to an important issue for national intellectuals.
Listen to the podcast (or read the transcript) on our website

Host: Augusta Dell'Omo, Department of History
Guest: Aaron O'Connell, Department of History
The US Marine Corps may now proudly boast to be the home of the few and the proud, but this wasn't always the case. In the early part of the 20th century, it was the poorest funded and least respected branch of the military, and at the end of World War Two there was actually a movement to shut them down. How, then, did this transformation from relative unpopularity to the most prestigious armed service in the United States occur?
Aaron O'Connell, a history professor at UT Austin, joins us today to describe how, as the Cold War heated up, Marines utilized their own internal culture to win power and influence throughout U.S. political and social circles.
Listen to the podcast (or read the transcript) on our website