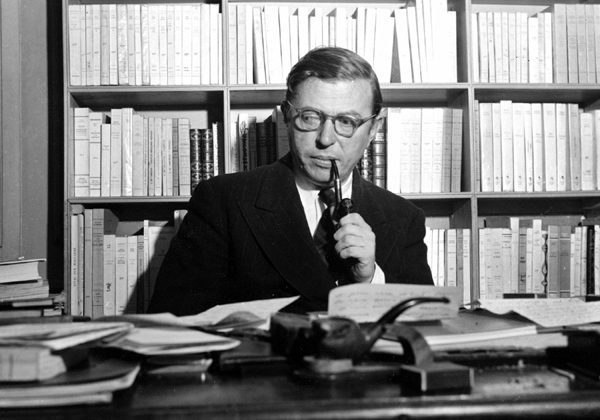 From the late 1940s to the late 1960s, Jean-Paul Sartre's philosophy, and his political recipes for self-emancipation, guided the project of Arab liberation. From the very beginning, Middle Eastern intellectuals considered Sartre's ideas rich, meaningful and appropriate for their needs. Their goal was ambitious: the invention of a new type of Arab man and woman: sovereign, authentic, self-confident, self-sufficient, proud, willing to sacrifice and therefore, existentially free.
15 Minute History

Host: Brooks Winfree, Department of History, UT-Austin
Guest: Manisha Sinha, Draper Chair in American History, University of Connecticut
It's well known in American history that slavery was abolished with the 13th amendment to the constitution, however, the debate over slavery and the movement to abolish it is as old as the American republic itself. Who were abolitionists? How did they organize? What were their methods? And, considering that it took a Civil War to put an end to slavery, did they have any real effect?
Yes, they did! Dr. Manisha Sinha from the University of Connecticut joins us to discuss her research on the deeper legacy of abolitionists–men and women, blacks and whites, Northern and Southern–and how the debate over slavery shaped American history from the Revolution to the Civil War.
Listen to the podcast (or read the transcript) on our website
Subscribe to 15 Minute History on Apple Podcasts

Host: Joan Neuberger, Professor, Department of History
Guest: Lisa Kirschenbaum, Professor of History, West Chester University 
During the Spanish Civil War (1936-39), which pitted a left-leaning Republic, supported by the Soviet Union,  against right-leaning nationalists, supported by the Nazi, more than 35,000 people from more than 50 countries went to Spain to fight against fascism for the Republic.
Today's guest, Lisa Kirschenbaum of West Chester University in Pennsylvania, talks about who some of those people were and what role the Soviet Union played in training them and welcoming them as exiles.
Listen to the podcast (or read the transcript) on our website
Subscribe to 15 Minute History on Apple Podcasts