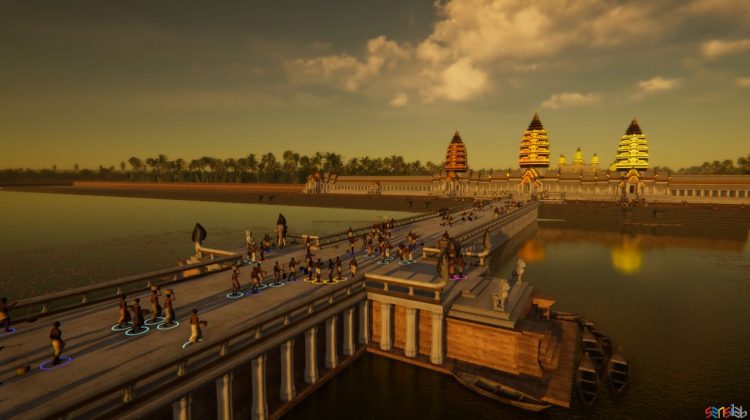 by Adam Clulow and Tom Chandler The Virtual Angkor project aims to recreate the sprawling Cambodian metropolis of Angkor at the height of the Khmer Empire's power and influence in the twelfth century. A collaboration across disciplines and technologies, it has been built from the ground up by a team of Virtual History Specialists, Archaeologists […]
15 Minute History
Host: Christopher Rose, Institute for Historical Studies, Department of History, UT-Austin
Guests: Ellen Hartigan O'Connor and Lisa Materson, Professors of History at the University of California, Davis
In the spring of 2019, a widely circulated column assailed the field of history for being too "esoteric," in particular calling out subfields like women's and gender studies. The executive director of the American Historical Association, Jim Grossman, wrote a response suggesting that the critic should have talked to actual historians about why fields that may seem esoteric are actually very valuable. Today's guests are the editors of the Oxford Handbook of American Women's and Gender History.
Ellen Hartigan O'Connor and Lisa Materson, both professors of history at the University of California, Davis, join us to discuss the field of women's studies, which as they've argued in the introduction to the book, is not an esoteric topic at all, but actually quite critical to our understanding of American history.
Host: Joan Neuberger, Department of History, UT-Austin
Guest: Stephanie E. Jones-Rogers, University of California, Berkeley
Historians have long assumed that white women in the U.S. south benefited only indirectly from the ownership of enslaved people. Historians have neglected these women because their behavior didn't conform to the picture we have of the patriarchal culture of the 18-19 century marriage. In an extraordinary new book, Stephanie E. Jones-Rogers shows that "slave owning women not only witnessed the most brutal features of slavery, they took part in them, they profited from them, and they defended them."
Prof. Jones-Rogers joins us today to talk about the narratives of formerly enslaved people, whose testimony changes the way we view those white women and the lives of the enslaved in the U.S.