Students
Websites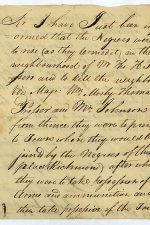 Kristina Delagarza Hector Garcia Middle School Junior Division Individual Website In August of 1800, Gabriel Prosser, an enslaved blacksmith from a Virginia tobacco plantation, organized a group of about 25 slaves to violently rise up against their masters–and then build an army. But, as was the case with so many slave rebellions, Prosser was betrayed […]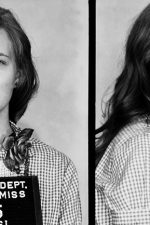 Alexis Speer Nimitz High School Senior Division Individual Website Martin Luther King Jr., Malcolm X, John Lewis–these are all familiar names in the history of America's Civil Rights Movement. But what about Joan Trumpauer Mulholland? A white woman raised in the Deep South, Mulholland became active in non-violent campaigns against racial segregation. In addition to participating […]
Papers & Abstracts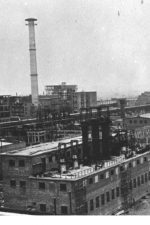 Kacey Manlove Rockport Fulton High School Senior Division Historical Paper Read Kacey's Paper Here Nazi Germany was not only responsible for death and violence across Europe. The Third Reich also enslaved millions in their factories. In particular, the German industrial giant I.G. Farben, which produced the Zyklon B that murdered so many during the holocaust, […]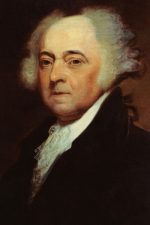 by Maura Goetzel O Henry Middle School, Austin, TX Junior Division Individual Historical Paper Read Maura's Paper Here The Alien and Sedition Acts are one of the most infamous laws in American history. Signed into law in 1798, these dual pieces of legislation gave President John Adams two controversial pieces of executive power: the ability […]
Videos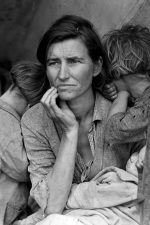 Korbin San Miguel St. Matthew Catholic School Junior Division Individual Documentary Read Korbin's Process Paper The Great Depression was a period of high unemployment and extreme poverty. But even those who managed to find work often found themselves underpaid and exploited. Korbin San Miguel created a Texas History Day documentary on migratory farm laborers during […]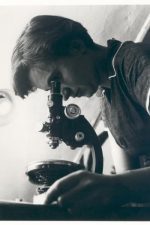 Rosalind Franklin (1920-1958) was an English biophysicist who made critical scientific contributions to our knowledge of DNA. Her data enabled crucial breakthroughs in the field of biochemistry, notably the discovery of DNA's double helix structure.
Honors & Awards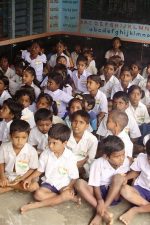 Schools across the world strive to instill national pride in students by presenting a shared history of the nation's development – a common past. Yet, in the case of India, there is no consensus on the common past, leaving students without a clear understanding of Indian history.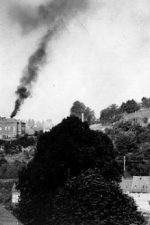 The Hadamar War Crimes Case, formally known as United States of America v. Alfons Klein et al., commenced in early October of 1945 and figured as the first postwar mass atrocity trial prosecuted in the American-occupied zone of Germany.
Websites & Documentaries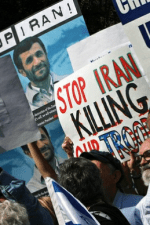 To some, the term "international history" may come across as vague and unfamiliar. Gustavo Fernandez, a student at UT Austin's Lyndon B. Johnson School of Public Affairs, has dedicated an entire website, "Using History to See the World," to demystifying this academic field.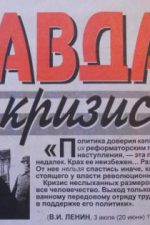 While even Stalin questioned the relevance of the term in as late as 1952, one glance at primary and secondary literature from across the globe during the twentieth century demonstrate that while the term may seem obsolete now, understanding what Bolshevism meant, how it was used, and why people had such strong reactions to it is crucial to understanding twentieth century history.
Making History: Grad Students Speak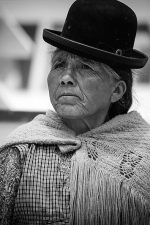 For the fifth installment of our "Making History" series, Zach Doleshal talks to Robert Matthew Gildner, a senior doctoral student in history at the University of Texas at Austin. In the interview, Robert explains why 1952 represented a unique moment for indigenous Bolivians, why previous historians have overlooked this history, and how a trip to Holland inspired him to work on Latin American history.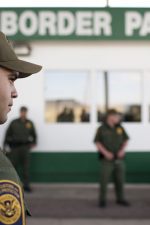 In the third installation of our series, "Making History," Aragorn Storm Miller speaks with Christina Salinas about her experience as a graduate student in history at the University of Texas at Austin. In the interview, Christina tells us about her childhood spent living near the Texas-Mexico border, the long history of the Texas Border Patrol, and how her research interests have evolved over the course of her undergraduate and graduate career at the University of Texas.
The projects on these pages were produced by History students at The University of Texas at Austin and by middle and high school students from around the state of Texas.
They were produced under fair use copyright guidelines governing educational use and are exhibited here as exemplary student academic work; they may not be reproduced, reposted, or sold in any way.