n 2006, Keith Ellison, a newly elected congressman from the state of Minnesota, and the first Muslim elected to Congress, took his oath of office on a Qur'an from Thomas Jefferson's personal library. Why did one of the founding fathers own a Qur'an? What was his opinion of it? And how did it influence his ideas about concepts of religious liberty that would eventually be enshrined in the Constitution?
Listen to the podcast here.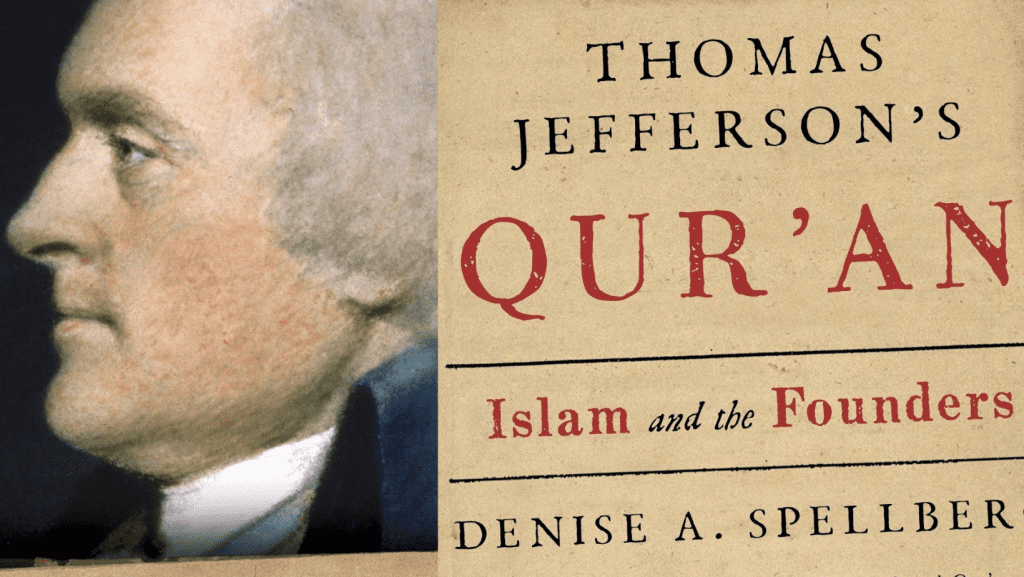 Guest Denise A. Spellberg, author of a new book called Thomas Jefferson's Qur'an: Islam and the Founders, sheds light on a little known facet of American history: our earliest imaginings of and engagements with the Islamic world, and comes to some surprising conclusions about the extent of religious freedoms envisioned by one of the key founding fathers.