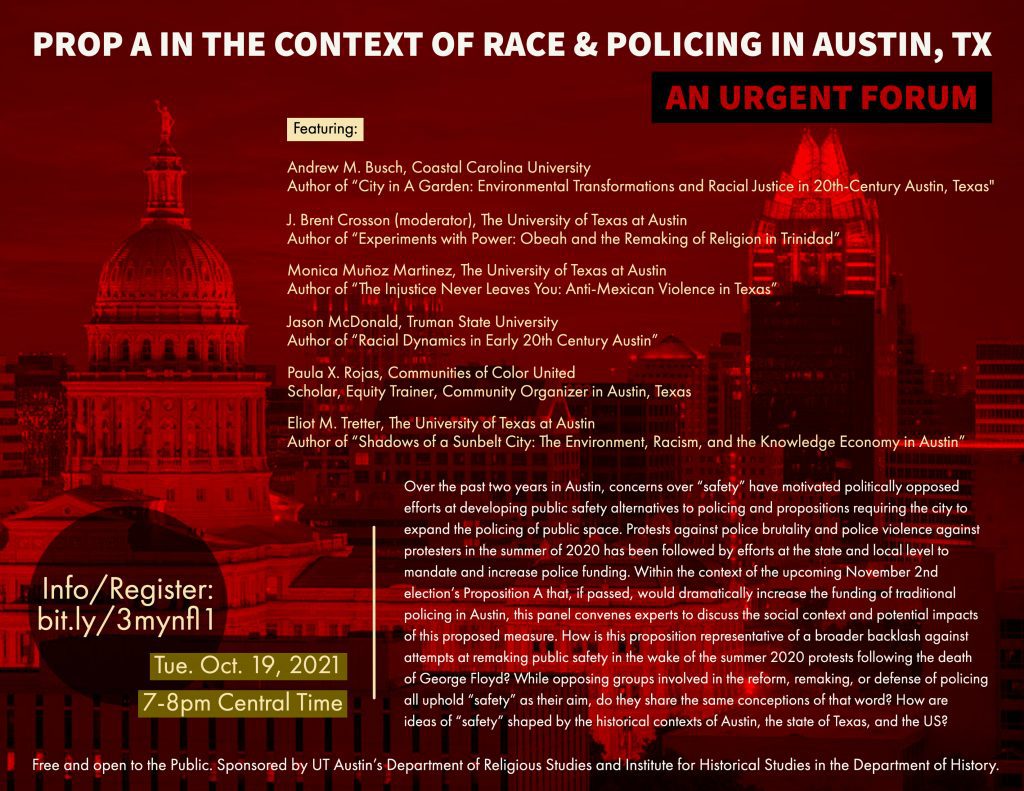 Institute for Historical Studies – Tuesday October 19, 2021
Over the past two years in Austin, concerns over "safety" have motivated politically opposed efforts at developing public safety alternatives to policing and propositions requiring the city to expand the policing of public space. Protests against police brutality and police violence against protesters in the summer of 2020 has been followed by efforts at the state and local level to mandate and increase police funding. Within the context of the upcoming November 2nd election's Proposition A that, if passed, would dramatically increase the funding of traditional policing in Austin, this panel convenes experts to discuss the social context and potential impacts of this proposed measure. How is this proposition representative of a broader backlash against attempts at remaking public safety in the wake of the summer 2020 protests following the death of George Floyd? While opposing groups involved in the reform, remaking, or defense of policing all uphold "safety" as their aim, do they share the same conceptions of that word? How are ideas of "safety" shaped by the historical contexts of Austin, the state of Texas, and the US?
Featured Panelists: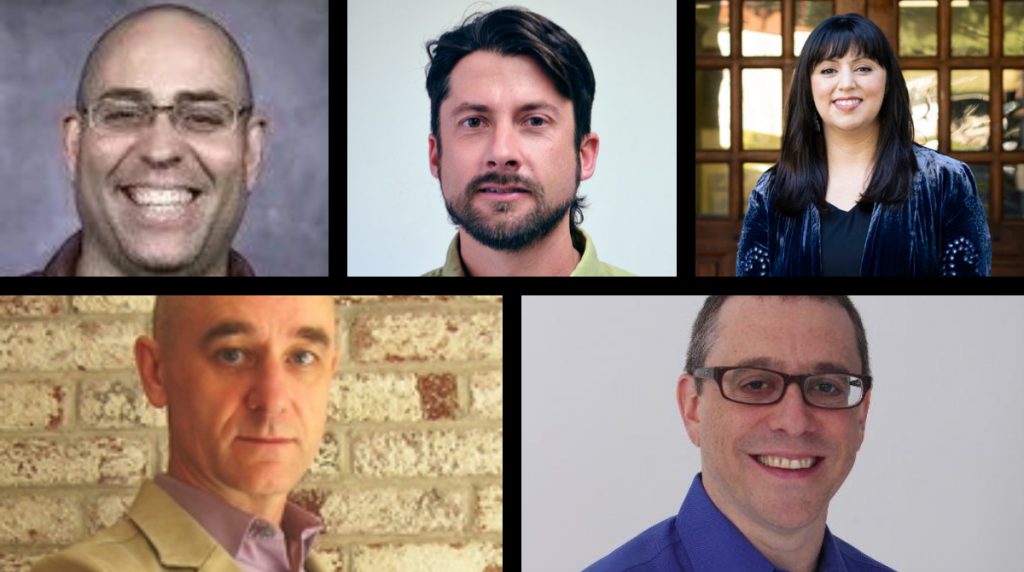 Sponsored by: The Department of Religious Studies and the Institute for Historical Studies in the Department of History
---
The views and opinions expressed in this article or video are those of the individual author(s) or presenter(s) and do not necessarily reflect the policy or views of the editors at Not Even Past, the UT Department of History, the University of Texas at Austin, or the UT System Board of Regents. Not Even Past is an online public history magazine rather than a peer-reviewed academic journal. While we make efforts to ensure that factual information in articles was obtained from reliable sources, Not Even Past is not responsible for any errors or omissions.