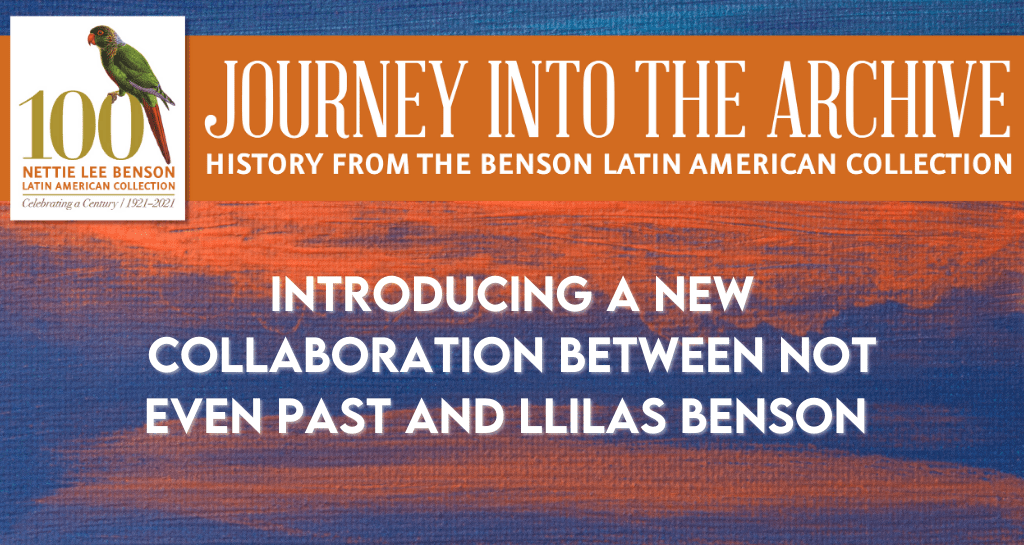 By Melissa Guy, Director, Nettie Lee Benson Latin American Collection
LLILAS Benson is proud to feature our collections in Not Even Past during 2021, the centennial year of the Benson Latin American Collection. This is a fitting collaboration, because from its very beginnings, the Benson's collection has been inextricably linked with history and historians, especially those in the Department of History at UT Austin.
The collaboration will feature a range of articles focused primarily on texts and objects within the collection. All publications will be collected together under the banner: Journey into the Archive: History from the Benson Latin American Collection.
The university's Latin American library has its origin in an event that was at once historically significant and serendipitous. Charles Wilson Hackett, chair of Latin American History at the university, was visiting Mexico City to attend the December 1920 inauguration of Mexico's 46th president, Álvaro Obregón. Accompanied by UT Regent H.J. Lutcher Stark, Hackett stepped into a bookstore on Madero Street and stumbled upon a first edition of True History of the Conquest of New Spain, an account written in 1576 by Spanish conquistador and colonist Bernal Díaz del Castillo and published in Madrid in 1632. "That is a book that should be in the library of the University of Texas," said Hackett, to which Stark responded: "Let's purchase it."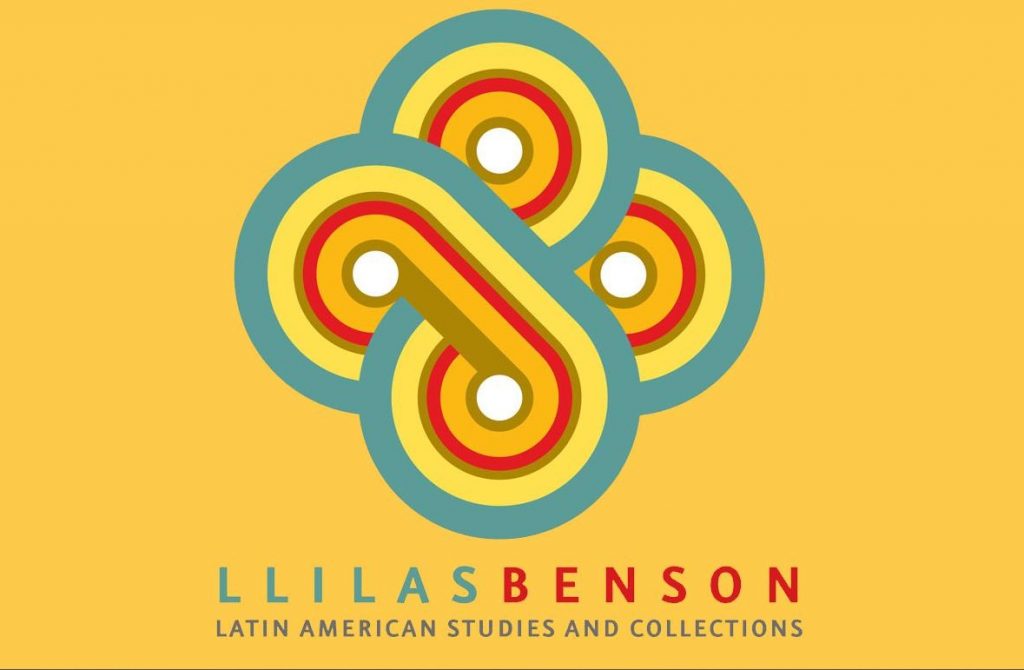 This story, among many others, is told in an account written by historian and librarian Dr. Nettie Lee Benson, whose decades of leadership would transform the library into the foremost collection of its kind on the planet. The Mexico City book purchase would soon lead the university to acquire the extensive collection of the late Genaro García, a Mexican politician, historian, and bibliophile, in 1921, thus establishing a Latin American library on campus. The collection was stewarded by renowned Mexican historian Dr. Carlos E. Castañeda, who, like Benson, received his PhD at the University of Texas. Later, Benson would take over as head librarian, overseeing the expansion of the library's influence and breadth, building a true library for the Americas. The collection was named for her after her retirement in 1975.
Entering its second century during a worldwide pandemic, and in partnership with the Teresa Lozano Long Institute of Latin American Studies (LLILAS), the Benson continues to serve as both partner and resource for students and faculty in history at UT, and for historians around the world. LLILAS Benson's expansion into the digital realm could not have been more timely. Through the practice of post-custodial archiving, in which LLILAS Benson is a pioneer, rare and vulnerable Latin American archives in Mexico, Central, and South America have been digitized through grant–funded partnerships. This practice preserves documents in their countries of origin while creating a digital copy that is safeguarded at UT, and allows broad access to researchers worldwide, including members of the communities where the archives originated. At the same time, more and more rare materials from the Benson have been digitized and made available online in the form of curricula, exhibitions, and other repositories.
Through all of these efforts, the Benson steps boldly into its second century. We hope you, the reader, enjoy this peek into our collections and we look forward to seeing you at the library, whether in person or online.
Support the Benson Centennial! Visit benson100.org to learn more.
---
The views and opinions expressed in this article or video are those of the individual author(s) or presenter(s) and do not necessarily reflect the policy or views of the editors at Not Even Past, the UT Department of History, the University of Texas at Austin, or the UT System Board of Regents. Not Even Past is an online public history magazine rather than a peer-reviewed academic journal. While we make efforts to ensure that factual information in articles was obtained from reliable sources, Not Even Past is not responsible for any errors or omissions.