In the third installation of our series, "Making History," Aragorn Storm Miller speaks with Christina Salinas about her experience as a graduate student in history at the University of Texas at Austin. In the interview, Christina tells us about her childhood spent living near the Texas-Mexico border, the long history of the Texas Border Patrol, and how her research interests have evolved over the course of her undergraduate and graduate career at the University of Texas.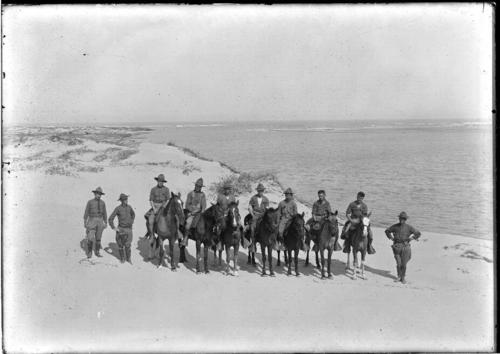 Christina Salinas is a PhD candidate in the history department at UT Austin. Her dissertation explores social relations forged on the ground between agricultural growers, workers, and officials from the U.S. and Mexico, and their impact on shifting national approaches to border enforcement and Mexican migration during the 1940s. She argues that, although border control policies have rested within the bounds of federal authority, it was the interconnection between federal power and local geographies of culture and history that inhabited these policies and gave them meaning.
You can find more photos of and information about the Texas Border Patrol at Not Even Past's new Tumblr page, where you'll find a link to the Robert Runyon Photograph Collection of the South Texas Border, a collection of more than 8000 items held at the Dolph Briscoe Center for American History at UT Austin.
Find the interview podcast here
Originally posted on February 21, 2012