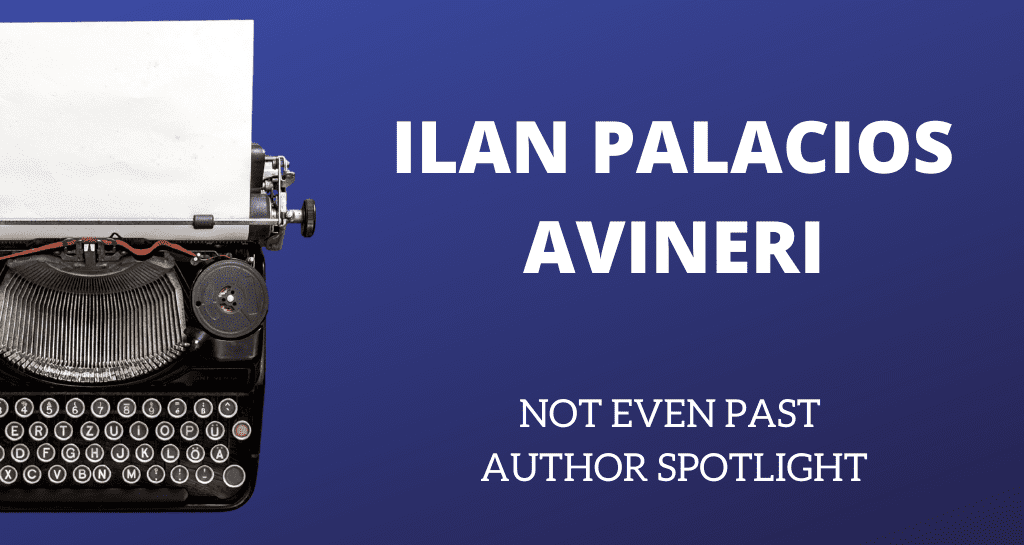 The success of Not Even Past is made possible by a remarkable group of faculty and graduate student writers. Not Even Past Author Spotlights are designed to celebrate our most prolific authors by bringing together all of their published content across the site together on a single page. The focus is especially on work published by UT graduate students. In this article, we highlight the numerous contributions to the magazine made by Ilan Palacios Avineri.
Ilan Palacios Avineri is a doctoral student in the Department of History at UT Austin. His research broadly focuses on the militarization of daily life during the twentieth century in Central America. More specifically, his Master's Report traces the relationship between Cold War-era security initiatives and the post-peace policing of urban centers in Guatemala. In the process, he explores the United States' role in the implementation and continuation of state surveillance in Central America and interrogates fundamental assumptions that preface U.S. foreign policy in the isthmus. Before arriving at UT, Ilan received his Bachelor's Degree in History from Willamette University where he graduated cum laude.
The legend of La Llorona is ubiquitous in Latin America. The tale typically centers on a woman who, upon learning of her husband's infidelity, drowns their son and daughter in a moment of madness. She soon realizes what she has done and drowns herself in a river. Despite her contrition, she is unable to enter heaven and wails incessantly throughout the night. For this reason, she is known as La Llorona, the weeping woman.
In Jayro Bustamente's 2019 film adaptation, La Llorona cries for her children once more. But rather than being killed by their own mother, the Guatemalan director foregrounds Enrique Monteverde (Julio Díaz), a former Guatemalan general during the nation's civil war, as the perpetrator.
Read the full review here.
Standing in the outskirts of western Huehuetenango, Juan Gonzalez described to me the fields which surrounded his childhood home during the 1970s. "Our family used to raise a few cows in this area," he said softly, "I used to tend to one named Membrio." The bull's hair was tan and tough on the outside, like the quinces people often eat growing up in Guatemala. He remembered being very happy those days. "I grew up without shoes," he said, "same as all my siblings…but we had enough for basic things…and we cared for each other." But everything began to change for Gonzalez when a 7.6-magnitude earthquake struck in 1976 and the Guatemalan military started setting up l tents in those precious fields. His story captures the profound turmoil wrought by the Guatemalan military during the civil war, a pattern of disruption that continues to drive outwards migration extending even into the present.
Read the full article here.
Medical professionals are often viewed as apolitical, but what happens when they come to challenge a government? On February 4th, 1976, a cataclysmic earthquake brought an embattled Guatemala to its knees. Amidst a raging civil war, the terremoto (earthquake) razed countless houses and killed roughly 21,000 people in just 39 seconds. Thousands more emerged from the rubble with serious injuries and over a million, disproportionately Mayas from rural regions, were left homeless.
As Kjell Laugerud García's right-wing regime scrambled to rebuild critical infrastructure, the country's crippled hospitals became inundated with a flood of patients. In the crisis's aftermath, doctors and nurses grew increasingly embittered by the abysmal state of public hospitals and began to agitate for more rights.
Read the full article here.
Speaking in Honduras' Río Blanco in 2013, Berta Cáceres rallied a sea of supporters against the construction of a new hydroelectric dam. She stressed that the joint economic effort, pursued by China's state-owned Sinohydro company, the World Bank's International Finance Corporation, and Honduras's Desarrollos Energéticos company, threatened to disrupt countless communities along the Gualcarque River. The project would not only prevent villagers from accessing water for agricultural and traditional medicines, but signaled the plundering of sacred lands. After lambasting the dam, Cáceres briefly paused to ask her supporters if they understood the risks involved in fighting the powerful interests before them. "Are you sure you want to fight this project," she asked with intensity, "[because] I will fight alongside you until the end, but are you, the community, prepared?" The captivated crowd instantly raised their hands in support of Cáceres and the forthcoming fight against the imperialist venture. Just three years later, however, Cáceres was brutally murdered in her hometown of La Esperanza in western Honduras.
Read the full review here.
Sitting in a humble home in Huehuetenango, Manuel Alvarez told me the story of his near execution at the hands of the Guatemalan military. It was 1982 when the soldiers, under the direction of a Pentecostal dictator, first shoved his helpless body to the pavement and then placed an ice-cold muzzle against his back. "They told me that I better believe in Jesus," he said softly, "because only Dios could save me from their bullets." While Alvarez miraculously survived this encounter, he returned home that night deeply disturbed by the soldiers' threats. He knew that his country's military frequently killed, mutilated, and disappeared civilians. Yet he never before experienced how swiftly his body could be seized without repercussions or retribution. If he were to die on that pavement, he imagined, his family was unlikely to identify him and they would be forever haunted by not knowing what happened. In the wake of this terror, Alvarez called his brother Felipe to his bedroom and asked him to tattoo both his arms, to identify his body if need be.
Read the full article here.