In 1938, Warner Brothers released a movie destined to become a classic. The Adventures of Robin Hood starred Errol Flynn, the greatest action hero of his generation, in top swashbuckling form. His lovely leading lady was Olivia de Havilland, a show-stealing actress who later landed a memorable supporting role in 1939's Gone with the Wind.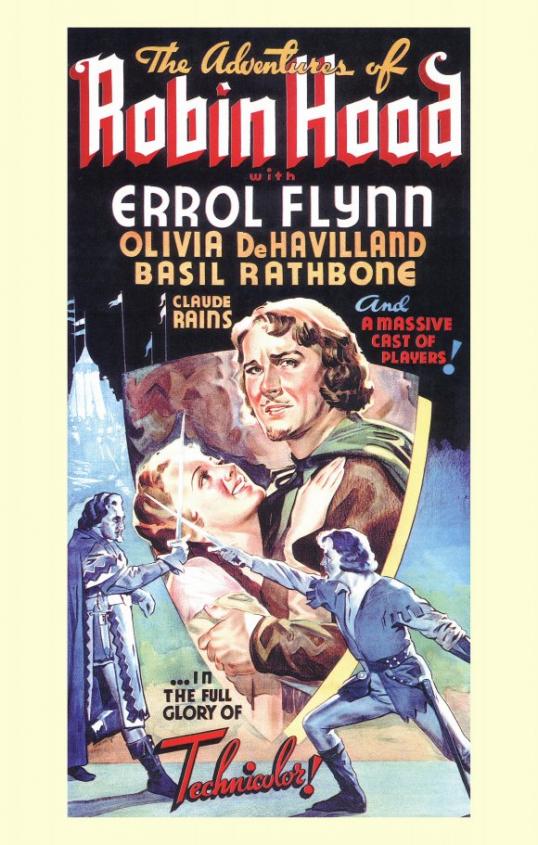 The production team included director Michael Curtiz and producer Hal B. Wallis, who later teamed up to create 1943's enduring wartime romance Casablanca. Erich Wolfgang Korngold, one of the top film composers of the day, set The Adventures of Robin Hood to music. The film was shot in brilliant Technicolor on a then-exorbitant budget of two million dollars. It raked in twice that amount at the box office and went on to win three Oscars at the 11th Academy Awards.
Brilliant casting and top-quality production do not, however, fully explain The Adventures of Robin Hood's success. The timing of its release coincided with an economic downturn. The year 1938 saw the United States hit 19% unemployment, an increase of roughly five percentage points over the previous year. Gross domestic product also declined. It was a recession within a depression, a particularly bad year in a string of bad years stretching back to 1929. Warner Brothers' lighthearted (and very expensive) Robin Hood movie seems, at first glance, incongruous within this context of real economic pain. No doubt filmgoers enjoyed the chance to immerse themselves in a fantasy world of costumes and chivalry, but escapism was only part of The Adventures of Robin Hood's winning formula.
Beneath its colorful pageantry and epic adventure, The Adventures of Robin Hood contains a message of sympathy and hope that likely resonated with Depression-weary moviegoers. The bandit of Sherwood Forest is well-known as a champion of the poor and downtrodden. While some Robin Hood productions over the years have downplayed the hero's penchant for wealth redistribution (see, for example, 2010's Robin Hood starring Russell Crowe), the 1938 version has no shortage of "robbing from the rich to give to the poor." A turning point in the film occurs when Robin, having captured a tidy stash of food and clothing intended for Prince John (Claude Rains), gives a skeptical Maid Marian a firsthand look at the impoverishment of Nottingham's people. This lengthy scene depicts poor, huddled masses standing in line to receive the stolen food, while Robin's band of outlaws forces Prince John's men to exchange their finery for the peasants' rags. By the end of the scene, Marian has a new admiration for Robin's noble cause, and the audience is left with no doubt as to the moral righteousness of his actions.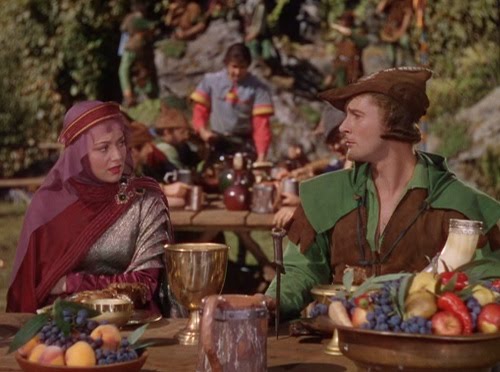 The Adventures of Robin Hood spoke to the economic sensibilities of the 1938 viewing public. This factor, combined with the movie's high production quality and pure entertainment value, helped to guarantee its success with critics and audiences. The film remains in print over seven decades after its initial release, and it attracts new fans with each passing year.