The great Soviet film pioneer, Sergei Eisenstein (1898-1948), shared many of the Eurocentric views of his day but throughout his career he was outspoken in his opposition to racism. He was also a lifelong admirer of D.W. Griffith, another great innovator in the early period of cinema and the director of the notorious 1915 film, The Birth of a Nation, that demonized African Americans and glorified the Ku Klux Klan.
Griffith's film was greeted with protests when it opened and again when it was revived for the 25th anniversary of its premiere. On that occasion, in 1940, Eisenstein explained what he thought of The Birth of a Nation. This letter was published in the English language journal, International Literature, in 1940 and in Russian the following year.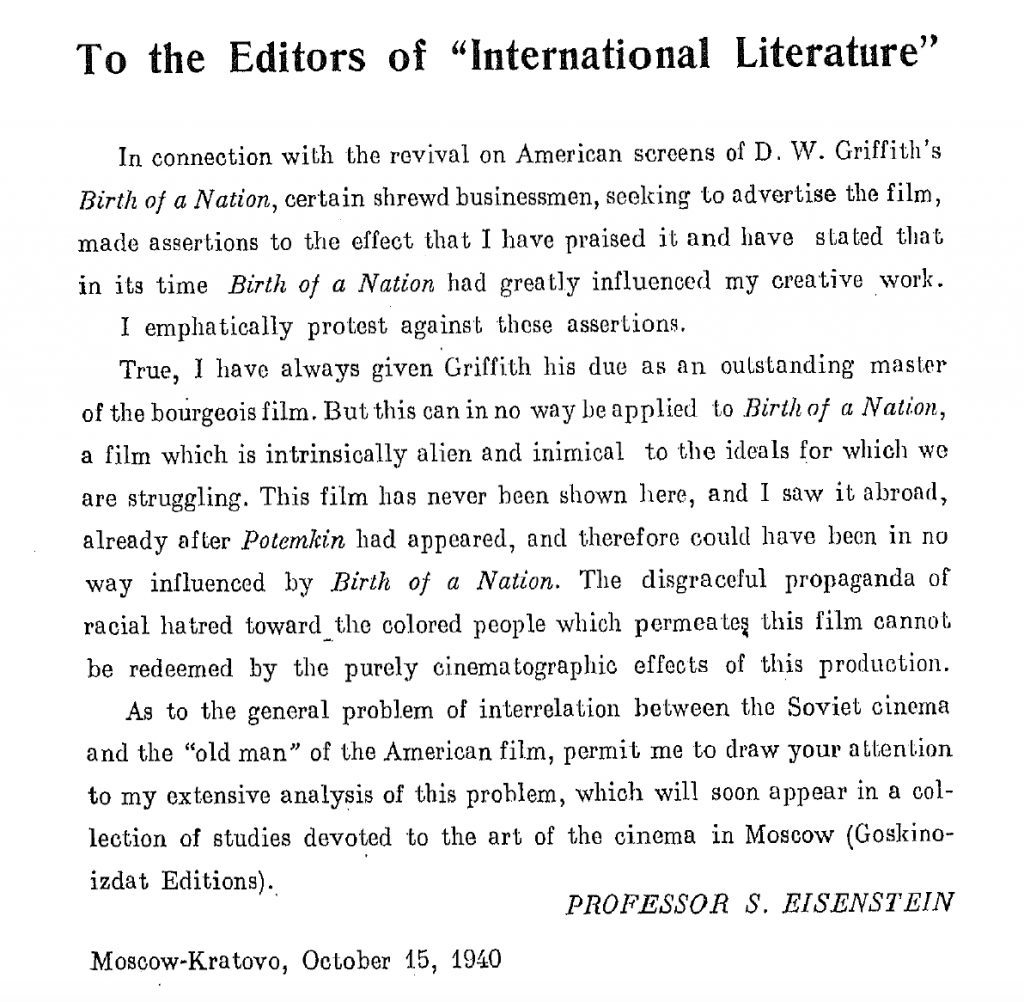 Sergei M. Eisenstein, "Dickens, Griffith, and Ourselves," Selected Works: Writings, 1935-47, ed. Richard Taylor, transl. William Powell.
Janet Staiger, "Birth of a Nation: Reconsidering its Reception," The Birth of a Nation: D.W.Griffith, Director, ed. Robert Lang (1994)