The nineteenth century in Britain was a time of grand figures, grand projects, and Imperial expansion. Imperialism was spreading the English language across the globe, yet there was still not a definitive guide to the language. There were small guides and selections of words, but no unified work that encompassed the whole of the English vocabulary. So in 1857, the grand project of the Oxford English Dictionary (OED) was proposed.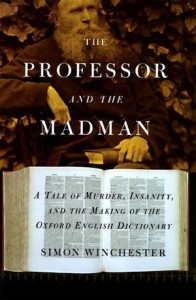 Including both serious historical research and journalistic dramatic intrigue, Simon Winchester's The Professor and the Madman is an intelligent, clear, and captivating read. It is a history of the dictionary, but it is also a glimpse into some of the strangest corners of the social world on both sides of the Atlantic. This glimpse is through the lives of two central figures: a self-educated scholar, and a delusional murderer.
The scholar is Dr. William Chester Minor. Born into a wealthy family of American missionaries, he grew up with access to a fine education and ample opportunities. After obtaining a medical degree, he joined the Union army, becoming an army physician in the Civil War in 1864. This is where, Winchester feels, Minor's life began to crumble. Haunted not only by his impulses and lusts, but then by his experiences on the gruesome battlefield, his life was filled with terror and shame. Plagued by vivid nightmares and hallucinations, he became convinced that he was being tormented in his sleep and retired from the army as one of the "walking wounded."
Minor travelled to London where he hoped to begin a relaxing trip around Europe. Unfortunately, this is where he took a turn for the worst. In the early hours before dawn, Minor tragically gunned down an innocent man, mistaking him for one of his imagined assailants. He was committed to Broadmoor, an asylum for the criminally insane, where he was to remain for over thirty years. It is in those cells that he found time to contribute to the dictionary project, lead by a man who became his unlikely friend, James Murray.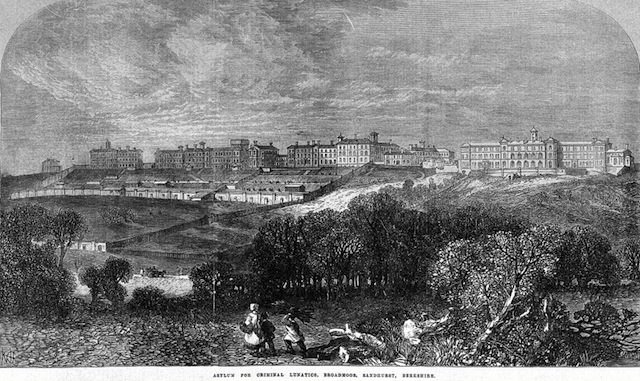 Professor James Murray came from rather different circumstances. Born to a tailor and linen draper in Scotland, Murray left school at the age of fourteen. With no money to pay for additional formal schooling, Murray took his education into his own hands. Exceedingly bright and hardworking, he studied and read independently. He learned several languages, read extensively on science and math, did his own experiments, and read profusely in other subjects. Eventually, he worked his way into a job as a teacher and schoolmaster. Through lectures and friends, he later made his way into the more scholarly circles and societies of London. He was then offered the position as lead editor of what was to become the Oxford English Dictionary.
The religious, family-oriented teetotaler was almost the opposite of the promiscuous, impulsive, and troubled Minor. They had several traits in common, however: a fastidious working method, incurable curiosity, and a nearly obsessive passion for the work on the dictionary. Murray was editor of the OED from 1879 until his death in 1915. Minor submitted tens of thousands of quotes for use in the dictionary over roughly two decades until his mental state took a gruesome and violent turn. Winchester reveals the surprising manner they were able to come together, become friends, and spend days walking the grounds of the asylum discussing politics, language, and literature.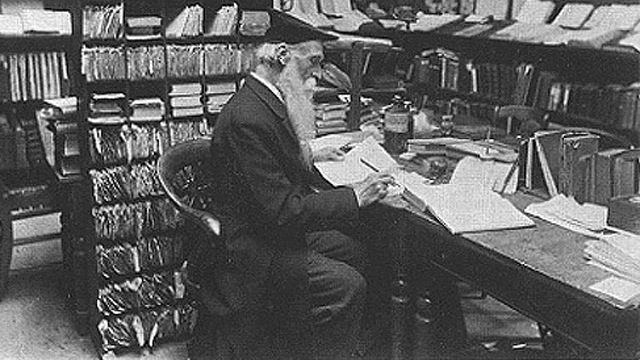 For the most part Winchester confines the account to what he found in the evidence, though he tells his story with colorful description and imagery. He is able to touch upon several aspects of social history as well, including war experience, class relations, treatment of criminals and the mentally ill, and religion. Yet throughout the work, Winchester stays close to the human element of the account.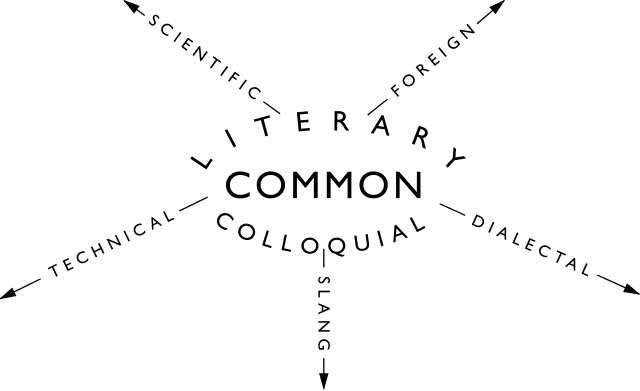 In 1928, the first edition of what became the Oxford English Dictionary, at that point titled A New English Dictionary on Historical Principles, was published in its ten-volume entirety. Neither Murray nor Minor lived to see that day, but their work and the methods they used in its creation were crucial to making it possible. In this best selling book, Winchester offers this all too human part of the story, in all its shocking and poignant glory.
Simon Winchester, The Professor and the Madman: A Tale of Murder, Insanity, and the Making of the Oxford English Dictionary (Harper Perennial, 2005)
[This review was edited to correct minor errors on June 16, 2015.]
All images courtesy of Wikimedia Commons