From the Editor: At universities, not all teaching takes place in the classroom. The University of Texas at Austin has a number of archives, libraries, and museums with public exhibition spaces for teaching students and the general public about topics covered by their collections. This month Not Even Past features a discussion with the curators of The World at War, 1914-1918, the show currently on display at UT's renowned Harry Ransom Center. Elizabeth Garver and Jean Cannon spent months culling through the HRC's rich collections of posters, letters, photograph albums and other materials to find just the right balance of objects to convey the experience of the war that was supposed to "end all wars" as it was lived in numerous countries in Europe.
This April we will be rolling out the story of the teaching exhibit differently than in the past. Today we present some of the propaganda materials from the exhibit as well as some that are available through the HRC's online digital collections. Next week we will post comments from the curators about constructing the exhibit and then we will post a video interview, in which they discuss the selection of materials to teach viewers about World War I as well as some of their favorite, most moving documents.
Propaganda Posters
Propaganda was invented during World War I. Although the declaration of war was greeted enthusiastically all over Europe, support quickly waned. Governments of Britain, France, the US, Germany, Italy and Russia all printed posters to lift morale and encourage support for the war effort. These posters come from the HRC's digitalized collection (more of the collection can be found here).
Many posters demonized the enemy, often by showing the enemy threatening women and children.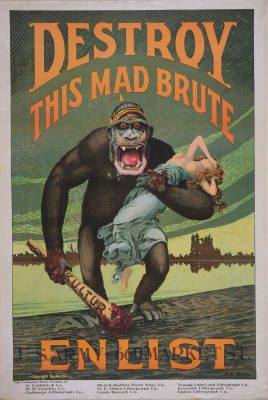 Others simply encouraged men to enlist…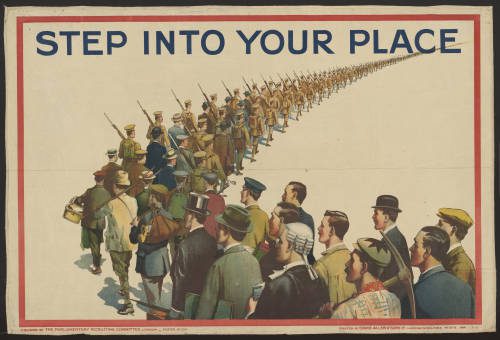 …sometimes recruiting women and children to encourage them.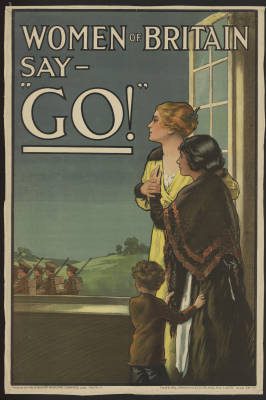 This French poster celebrates the soldiers recruited from their colonies in Africa.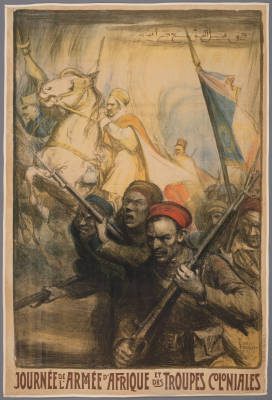 Women, meanwhile, were and taking up active roles, entering the workforce to replace men sent into battle, for example.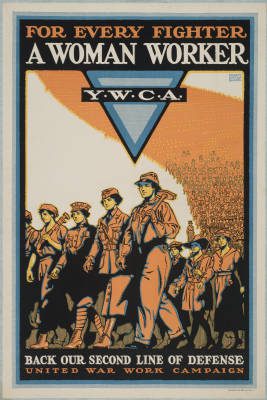 Even in the era of technologically enhanced, mechanized killing machines, horses played a large role in the war effort of all the combatants. And they needed to be supported too.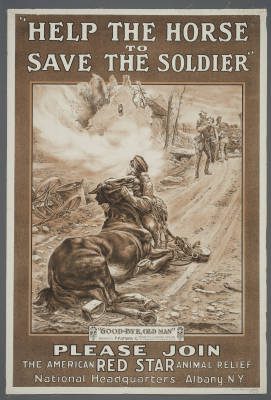 Dogs too were trained for specific roles. The HRC blog tells us that they could enter No Man's Land and identify wounded men.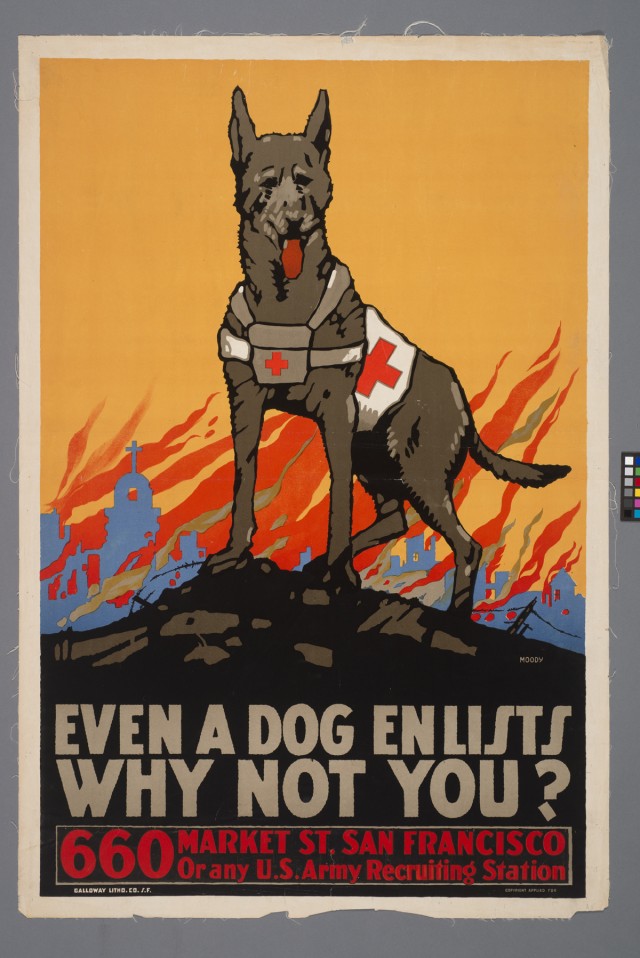 World War I went on much longer than expected and it was expensive. Governments sold bonds to raise money to continue to fight and the circulated posters calling for public financial support.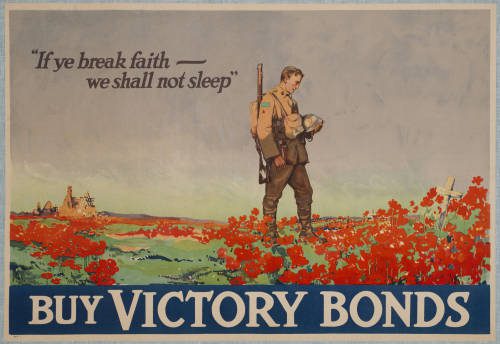 Individual groups used posters to raise money for specific support projects like ambulances and other kinds of medical care.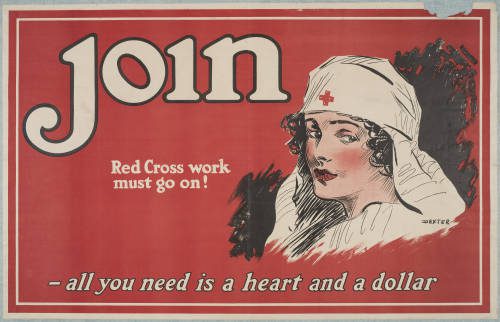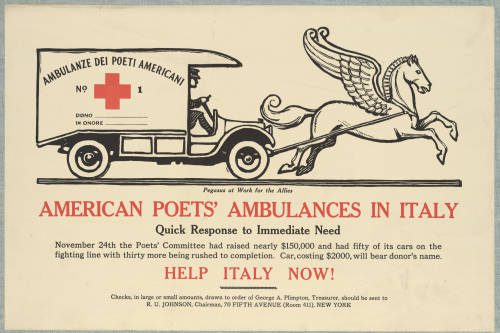 Food was in short supply everywhere. These French posters encourage people to save bread by eating potatoes and eat fish to save meat.
Another post on the HRC blog shows the ways Russian posters made food seem unpalatable. This one shows how the Devil gardens–transforming vegetables in German enemies.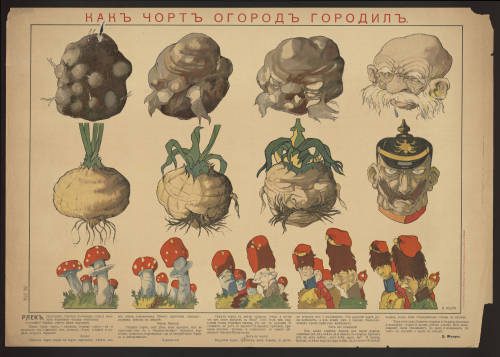 And this one, which represents each of the combatants as food types, makes them all look pretty yucky.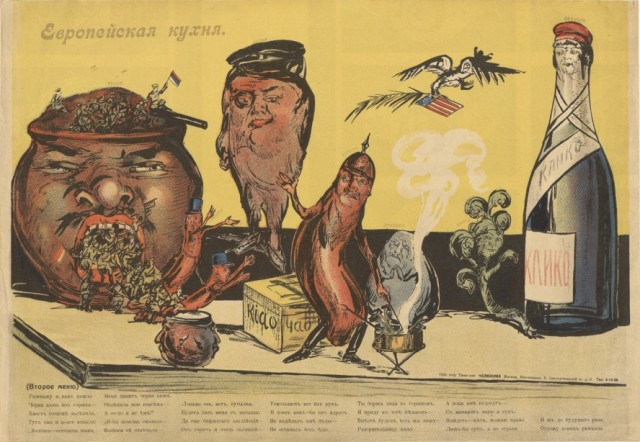 More on food-related posters here.
The rest of the Harry Ransom Center's World War 1 poster collection can be found here.