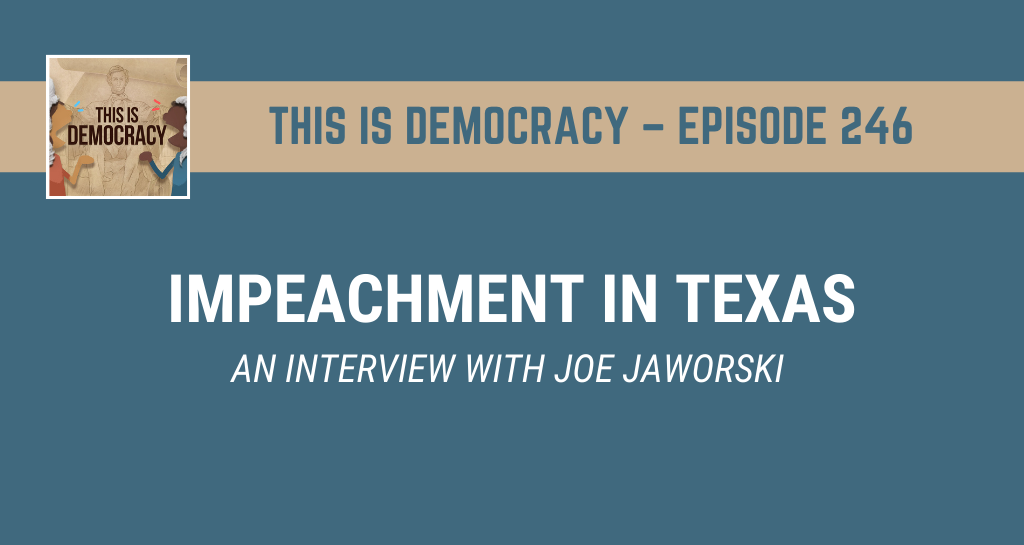 This week, Jeremi and Zachary are joined by Joe Jaworski to discuss the recent acquittal of Attorney General Ken Paxton by the Texas Senate, as well as the potential fallout and ramifications that may come of it.
Zachary sets the scene with his poem entitled "A Bad Sonnet for a Bad Man."
Joe Jaworski is a third-generation Texas trial attorney and former Mayor of Galveston, Texas. He has served as a law clerk to the United States Court of Appeals Fifth Circuit, and he has spent 32 years in private practice as a trial attorney, mediator, and legal commentator.