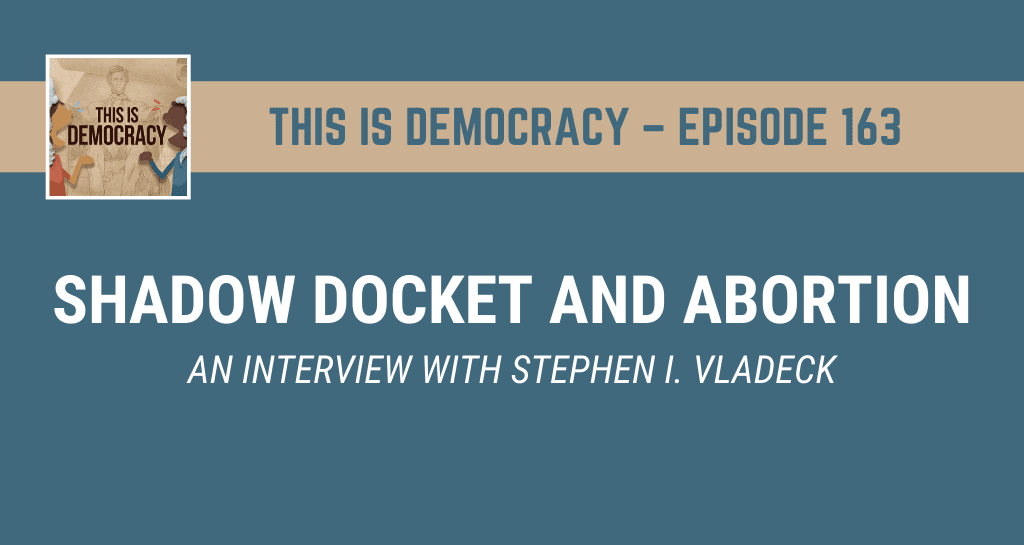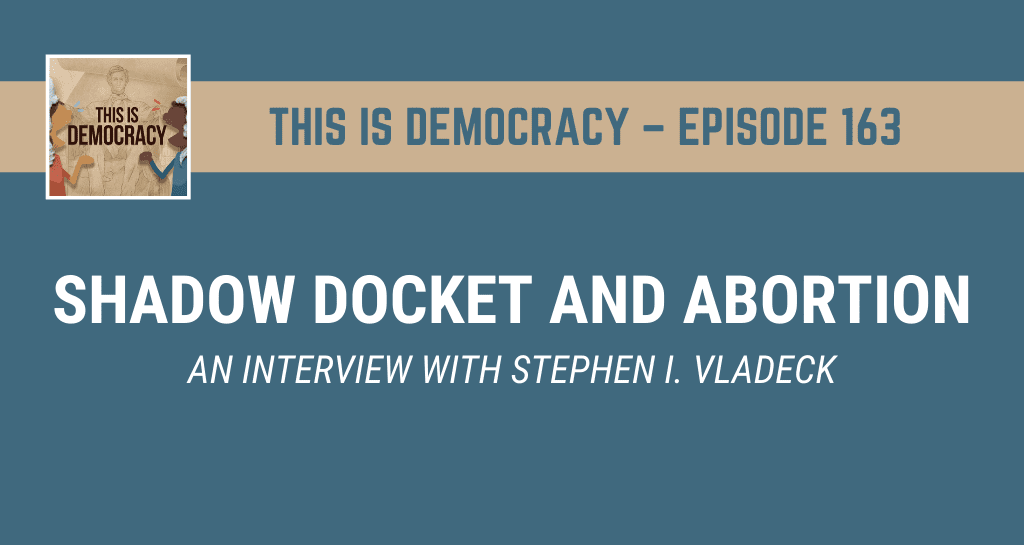 Guest: Stephen I. Vladeck holds the Charles Alan Wright Chair in Federal Courts at the University of Texas School of Law and is a nationally recognized expert on the federal courts, constitutional law, national security law, and military justice. Professor Vladeck has argued before the U.S. Supreme Court, the Texas Supreme Court, and various lower federal civilian and military courts; has testified before numerous congressional committees and Executive Branch agencies and commissions; has served as an expert witness both in U.S. state and federal courts and in foreign tribunals; and has received numerous awards for his influential and widely cited legal scholarship, his prolific popular writing, his teaching, and his service to the legal profession. Vladeck is the co-host, together with Professor Bobby Chesney, of the popular and award-winning "National Security Law Podcast." He is CNN's lead Supreme Court analyst and a co-author of Aspen Publishers' leading national security law and counterterrorism law casebooks. And he is an executive editor of the Just Security blog and a senior editor of the Lawfare blog.
Jeremi and Zachary, with special guest, Professor Stephen Vladeck, discuss the Shadow Docket in response to the recent controversial Texas Law that largely restricts access to Abortion.
Zachary sets the scene with his poem, "The Right to Choose".
About This is Democracy
The future of democracy is uncertain, but we are committed to its urgent renewal today. This podcast will draw on historical knowledge to inspire a contemporary democratic renaissance. The past offers hope for the present and the future, if only we can escape the negativity of our current moment — and each show will offer a serious way to do that! This podcast will bring together thoughtful voices from different generations to help make sense of current challenges and propose positive steps forward. Our goal is to advance democratic change, one show at a time. Dr. Jeremi Suri, a renowned scholar of democracy, will host the podcast and moderate discussions.