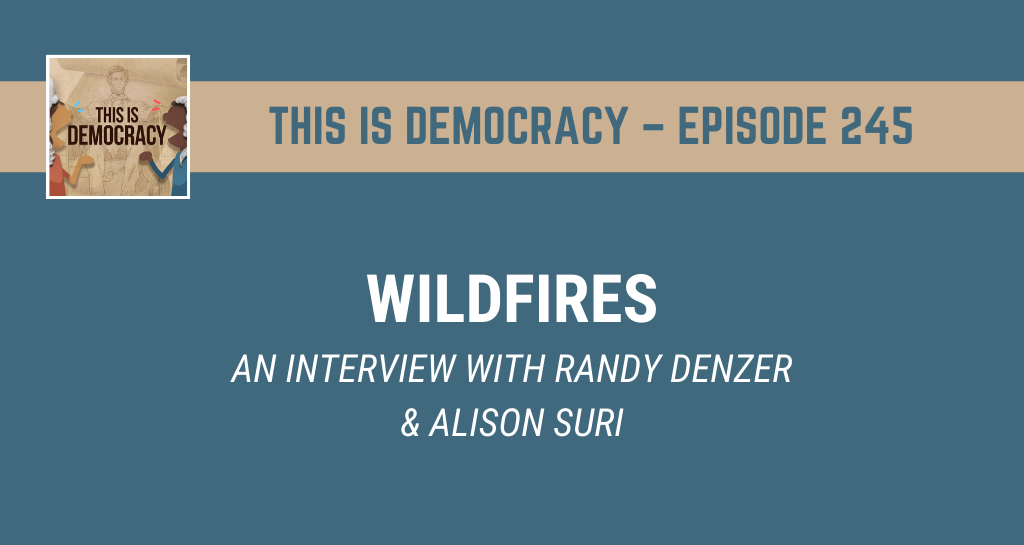 This week, Jeremi and Zachary are joined by guests Randy Denzer and Dr. Alison Alter to discuss the increasing incidence of wildfires in the United States and what efforts have been made to mitigate them.
Zachary sets the scene with his poem entitled "When the Fire Comes."
Randy Denzer has more than 30 years in the fire service and is one of the highest certified and qualified wildland firefighters in central Texas. He retired last year as an operations Battalion Chief with the Austin Fire Department (AFD). During Randy's career at the Austin Fire Department, he wrote many wildland response policies for the AFD. Randy currently sits as an appointed member of the International Association of Fire Fighters (IAFF) Wildland Fire Fighting Taskforce Committee in Washington DC.
Dr. Alison Alter is the elected representative for District 10 on the Austin City Council. She was first elected in 2016. Among other issues, wildfire prevention is one of her priorities. She has worked closely with various stakeholders to improve wildfire prevention and community resiliency around Austin.