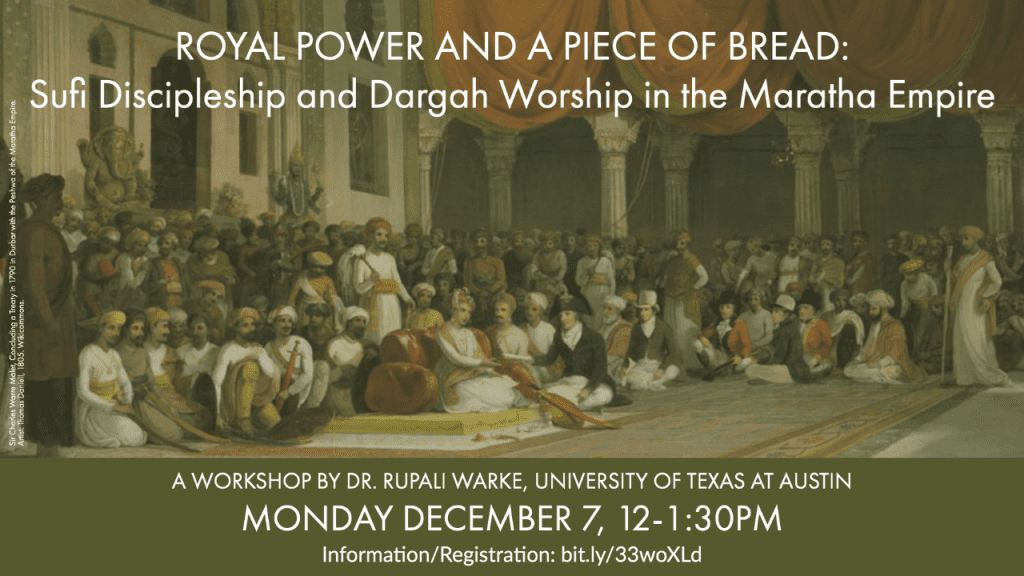 In 1707, after the death of the last great Mughal emperor Aurangzeb, the power and authority of the Mughals who ruled over the greater part of South Asia for about two hundred years started to disintegrate. The weakening of the imperial center altered the socio-political conditions, which led to the rise of strong regional powers who aspired to fill the political vacuum. The Maratha empire established by Shivaji in 1674 was an important post-Mughal state which grew in this period and posed a formidable challenge to the British political ambitions in the eighteenth and early nineteenth century. Conventionally, historians of early colonial and modern India have viewed the rise of Shivaji and the Maratha state as an assertion of Hindu religious orthodoxy. It has been argued that symbolic acts such as the coronation ceremony of Shivaji popularized the notion of caste and Brahmanical caste hierarchy among the people in an unprecedented way which led to hardening of caste and religious boundaries. This paper will critique and revise the historical interpretations that associate Maratha polity with religious orthodoxy and the Brahmanization of Indian society by highlighting a parallel tradition of Indo-Islamic Sufi discipleship and Dargah worship practiced and patronized by the Maratha aristocrats and the masses.
Rupali Warke earned her Ph.D. in History at The University of Texas at Austin in 2020. Dr. Warke is a historian of early modern and modern South Asia, specializing in history of gender, colonialism, and political economy. Her other research interests include popular culture and contemporary politics in South Asia. She holds an M.A and M.Phil. in history from Jamia Millia Islamia University, in New Delhi. In 2018, she received a Continuing Fellowship from the Office of the Dean of the Graduate School at UT Austin. In 2016 she won the American Institute of Indian Studies' Rajendra Vora Fellowship. She is a Postdoctoral Fellow at the Institute for Historical Studies in 2020-2021. Read more about her work here.

Responder:
Donald R. Davis, Jr.
Professor and Chair, Department of Asian Studies
University of Texas at Austin
---
The views and opinions expressed in this article or video are those of the individual author(s) or presenter(s) and do not necessarily reflect the policy or views of the editors at Not Even Past, the UT Department of History, the University of Texas at Austin, or the UT System Board of Regents. Not Even Past is an online public history magazine rather than a peer-reviewed academic journal. While we make efforts to ensure that factual information in articles was obtained from reliable sources, Not Even Past is not responsible for any errors or omissions.