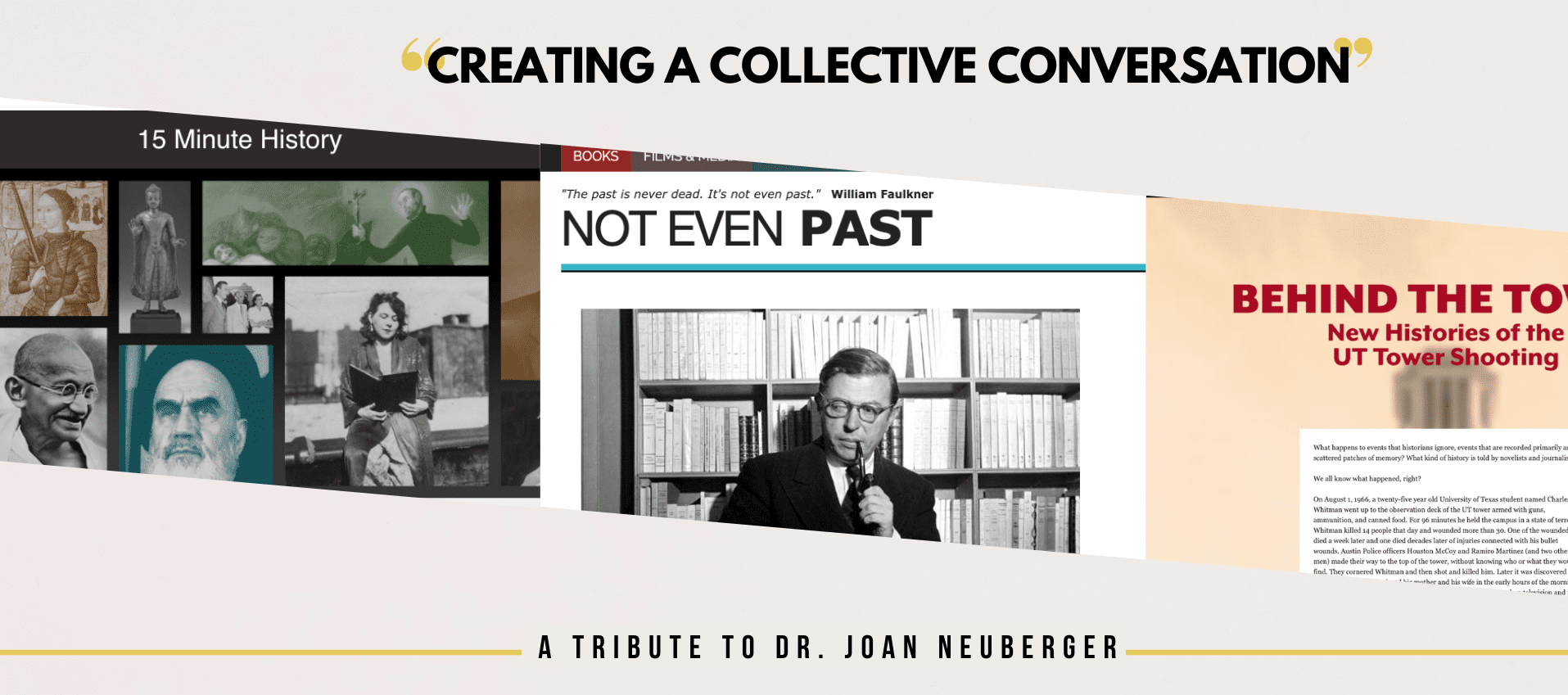 by the Incoming Editor of Not Even Past, Adam Clulow
Long before I applied for a position at the University of Texas at Austin, I knew about Not Even Past. Asked to teach a new course in my old university in Australia, I remember the familiar panic about readings: Where could I find something suitable for an undergraduate audience but written by a genuine expert, an article with a clear argument but also incorporating suggestions for further readings, a piece with its own voice but easily accessible to all. Here for me, as so many, Not Even Past came to the rescue.
For a decade now, Not Even Past has provided the premier platform to communicate the History department's groundbreaking scholarship to the University of Texas community and the general public. Drawing tens of thousands of readers each year, it is, quite simply, one of the department's great treasures and something that sets our community of scholars apart from hundreds of others across the country and the globe.
Many people worked on Not Even Past. It received consistent support from successive chairs of the department, the College of Liberal Arts and LAITS. Colleagues and contributors gave generously of their time and expertise in writing for the site, which drew as well on the work of a group of remarkably talented Assistant Editors. But Not Even Past is also unimaginable without the work of its founding editor, Dr. Joan Neuberger, who has guided the site for the past ten years and is stepping down this month. Joan's vision of great history writing that is accessible to all courses through every part and every page of Not Even Past. It is a vision that is very difficult to realize and anyone who has worked with Joan knows her tireless skills as an editor and the time she invests in guiding a contribution through to final publication.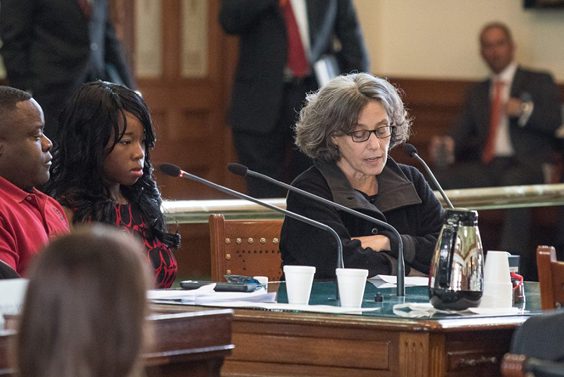 Not Even Past has been marked by constant innovation, the pushing of boundaries ever outwards and by a remarkable growth in its ambition and reach. The site started with the idea of a book blog but it has become something so much more: a full-service platform for the department, the university, and the discipline more generally. Joan's interview which details the history of the site can be seen here.
Across her career Joan has won many accolades. In 2018, she was awarded the Herbert Feis Award that is given annually to recognize distinguished contributions to public history. It is worth quoting the citation, which sums up Joan's indefatigable energy: "As the driving force behind multiple noteworthy online history projects such as the Not Even Past website, the Thinking in Public project database, and the 15 Minute History podcast, Joan Neuberger's scholarship harnesses the possibilities of the latest digital platforms for public engagement. Each year her work touches tens of thousands of people, both inside and outside the academy. In addition, she is an enthusiastic mentor and editor for other historians writing for a general audience."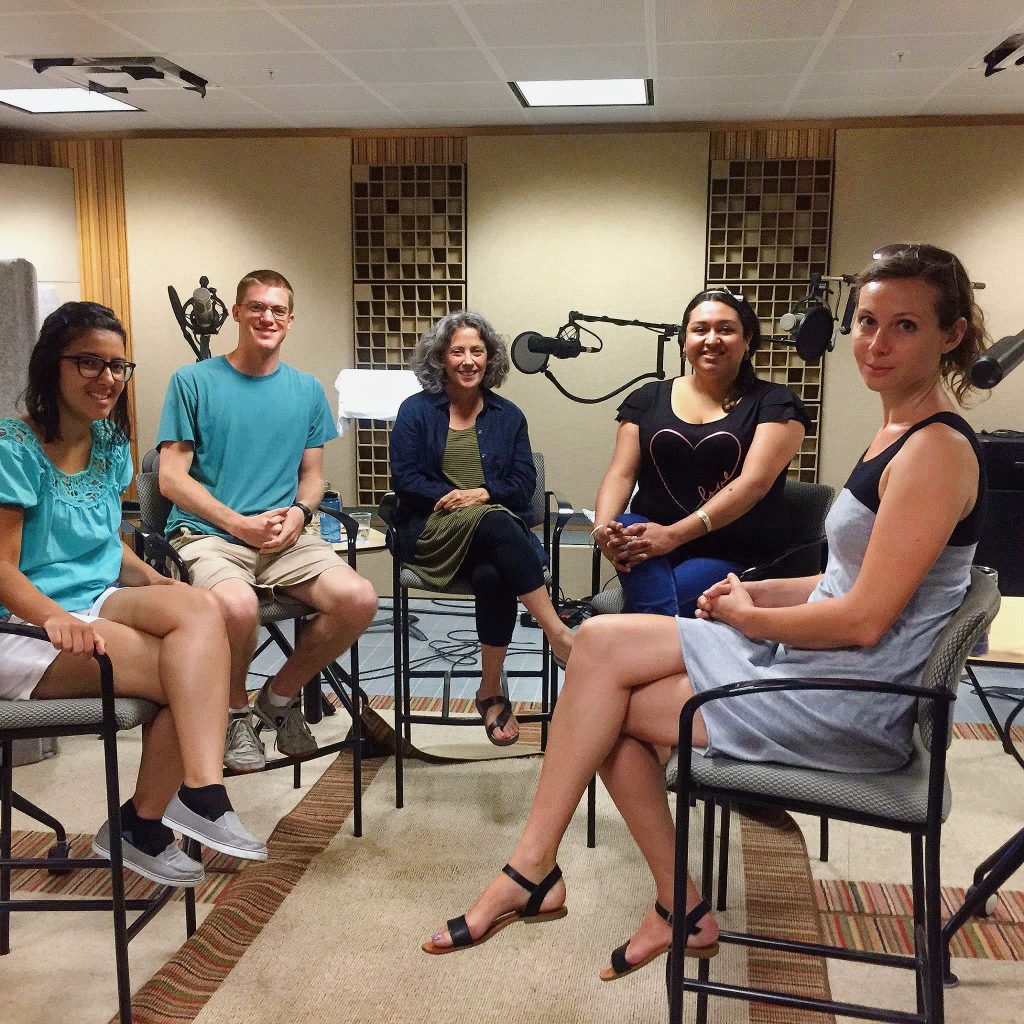 Such words are echoed by Jackie Jones, the outgoing Chair of the Department of History and the President-elect of the American Historical Association, who writes that she is "delighted to join in celebrating Joan's extraordinary editorship of Not Even Past from its inception ten years ago until the summer of 2020. The site is a testament to her creativity, energy, tech savvy, broad historical knowledge, and commitment to bringing the past to life for people inside and outside the academy. NEP exemplifies the UT History Department's highest standards in terms of scholarship, teaching, and service to the department, the College of Liberal Arts, and the University. Because of Joan's hard work, NEP reminds us that the study of the past can take us to new, surprising, and fascinating places, with the help of texts, images, music, videos, and interviews. Congratulations to Joan on leading NEP through its first decade and showcasing excellent features by faculty, graduate students, and alums!"
Since Joan announced that she was stepping down from Not Even Past, there have been a steady stream of tributes from across the department and the university. Joan has always reserved special time and energy for her work in training graduate students to become public historians. To mark the 10 year anniversary of Not Even Past and to celebrate Joan's achievement we wanted to collect just a few testimonials from current and former students, for they speak louder than any other accolades of how hard Joan has worked to train, inspire and accompany students on their academic journeys to become distinctive public voices in their own right.
Every year Joan recruited an Assistant Editor, who worked closely with her on every aspect of the site. In 2016-17, that was Emily Whalen, who wrote to us that "Working with Dr. Neuberger on NEP transformed the way I thought about public history. After a year as a graduate assistant for the blog, I began to understand public history was less an added perspective than it was a holistic philosophy, a way to approach our entire professional toolkit and bring the public along with us as we delve into the past. I will also always remember Dr. Neuberger's generosity with younger scholars. She is a model for professional mentorship and thoughtful guidance."
In 2017-18, Natalie Cincotta, took on the role. Here are her words: "I am so grateful for Dr. Neuberger's exhaustive efforts to make public history a core part of the graduate program. Through Not Even Past, 15 Minute History, Thinking in Public and coursework, Dr. Neuberger has engaged graduate students as writers, editors, and producers in the creative process of making history scholarship broadly accessible. Many of the graduate students who have worked or written for NEP (and other projects) have gone on to create their own websites and podcasts, write for national news publications, and use public history tools in the classroom. Thanks to resources like NEP, graduate students will go out into the world with a repertoire of tools and skills to engage the public in our work as historians in new and exciting ways. "
In 2018-19 the role was filled by Jesse Ritner who writes that "I had the privilege of working with Dr. Neuberger as the Assistant Editor and Books Editor of Not Even Past, where I have also contributed several articles. Writing for NEP, as much as anything has helped me write clearly, in a voice that is my own. Dr. Neuberger's guidance, and the tremendous amount of energy she put into my pieces, is rare to receive outside of a student's relationship with their advisor, and I think is one of the most valuable things that professors can offer graduate students. Working for her gave me a sense of what it means to work in digital history and public history, as well as to see (and at times experience) the tremendous amount of work it takes to produce and maintain projects as large as NEP. Her honesty, at times intensity, and her dedication to her project and the students who work for her and write for her, is something that I think the department will sorely miss."
Alina Scott, the current Assistant Editor, explains that "It has been a pleasure working with and learning from Dr. Neuberger. Her Public and Digital History class sparked my interest in public scholarship. Her ability to take her students' work seriously, prompted me to apply to work with her on NEP. While serving as the assistant editor of NEP, this became even more clear. Dr. Neuberger's dedication to her students and public history is evident in how much time she spends with our work. Her care and attention to detail in editing and engaging with the main arguments of NEP submissions go above and beyond the requirements of the job. She also pays keen attention to the needs of the public, adapting NEP to reflect those needs. Not Even Past remains an important resource for UT graduate students and faculty, relevant digital tool, and contribution to public scholarship because of the dedication of Dr. Neuberger."
Many other current and former students contributed to Not Even Past. Kristie Flannery, who has just accepted a position at the Australian Catholic University in Melbourne, writes that "With Not Even Past, Joan offered history Ph.D. students opportunities to learn about and experiment with how to write the kind of history that people want to read. Joan encouraged us to use our developing expertise to produce clear, engaging, and provocative pieces for public consumption about scholarly monographs as well as novels, films, music and museums that we love (or hate). Producing the high quality stuff you see on the blog involved a lot of patient and kind editing from Joan. Contributing to Not Even Past transformed my understanding of history as practice, of what it means to be a historian and to write history. Thank you!" For Brittany Erwin, a PhD candidate in the department, "Dr. Neuberger's public history course was a jumping-off point for my digital humanities research. She was a great soundboard and editor, and I am so grateful for her insights."
We leave the final words to Rebecca Johnston, who also provided the title of this piece. She writes that "the very existence of NEP encourages history students to think about the importance of our work in the public sphere. But it does more than help us find our relevance to the public – it pulls us out of our academic silos into a collective conversation with others in our own department. With NEP, Dr. Neuberger has created a community space that helps to make our department more whole."
In her tireless work, Joan has created a collective conversation that links students and faculty but also the department's scholarship to the wider world. As incoming editor, I thank Joan for all she has done and applaud her singular achievement in giving life, with the support of many, to Not Even Past. I hope to do justice to her vision of great history writing accessible to all, and it is an honor to succeed Joan in this role.
---
Other Projects Mentioned Above:
---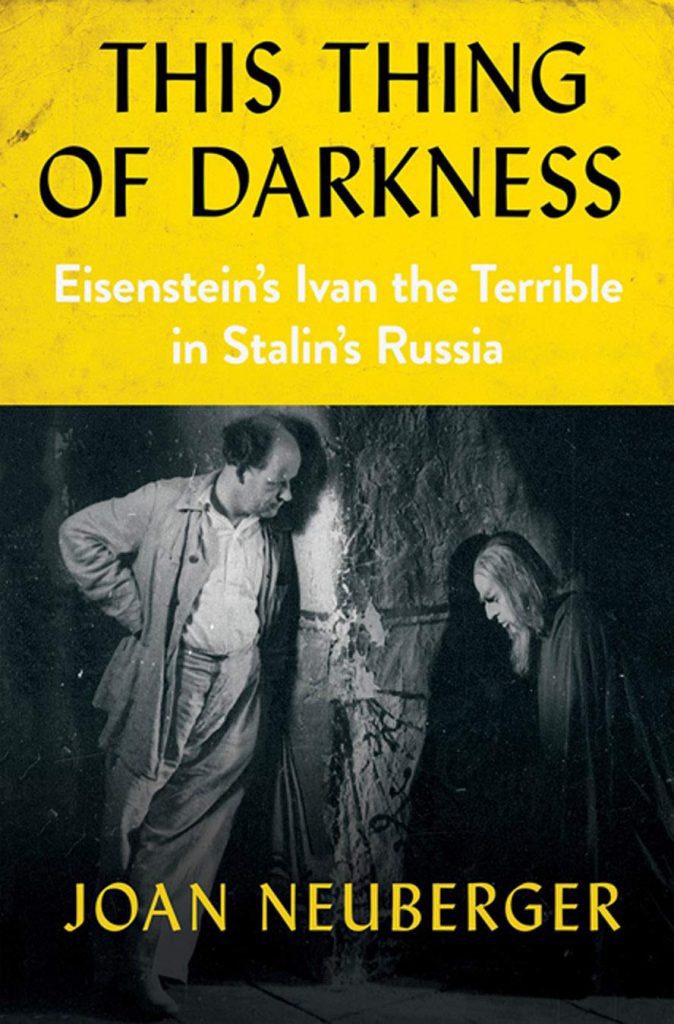 Professor Neuberger studies modern Russian culture in social and political context, with a focus on the politics of the arts. She is the author of a range of publications, including Hooliganism: Crime and Culture in St Petersburg, 1900-1914 (California: 1993), Ivan the Terrible: The Film Companion (Palgrave: 2003); co-author of Europe and the Making of Modernity, 1815-1914 (Oxford: 2005); and co-editor of Imitations of Life: Melodrama in Russia (Duke: 2001) and Picturing Russia: Explorations in Visual Culture (Yale: 2008); Everyday Life in Russian History: Quotidian Studies in Honor of Daniel Kaiser (Slavica, 2010); and The Flying Carpet: Studies on Eisenstein in Honor of Naum Kleiman (Mimésis International. 2017). Her most recent book is This Thing of Darkness: Eisenstein's Ivan the Terrible in Stalin's Russia (Cornell: 2019).
---
The views and opinions expressed in this article or video are those of the individual author(s) or presenter(s) and do not necessarily reflect the policy or views of the editors at Not Even Past, the UT Department of History, the University of Texas at Austin, or the UT System Board of Regents. Not Even Past is an online public history magazine rather than a peer-reviewed academic journal. While we make efforts to ensure that factual information in articles was obtained from reliable sources, Not Even Past is not responsible for any errors or omissions.