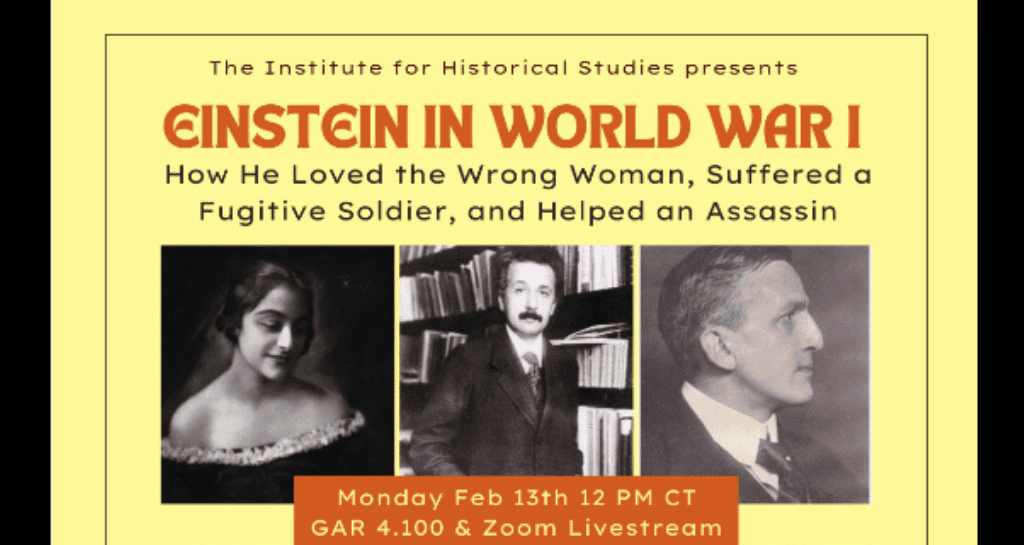 Professor Martinez's historical novel reveals true stories that are missing in Albert Einstein's biographies. The present excerpt brings to life fifteen months during World War 1, when Einstein became so disabled by illness that he was living with his cousin Elsa, who wanted to marry him. Instead, Einstein became interested in her daughter. But suddenly, an escaped soldier crashed the love triangle: a former prisoner and fugitive from a German military base who arrived to hide in Elsa's apartment.
Some novelists say that they use fiction to tell the truth. Yet biographers sometimes use or misuse fiction too, but without admitting it. They misstate incidents and disorganize chronologies in order to paint the imagined histories they wish to tell. The present historical novel challenges traditional historiography by rejecting biographers' common practices of breaking chronology, feigning a person's consistency, and of misconstruing the subject as the center of the action. Einstein himself complained that biographers missed or omitted aspects of his life: the inconsistent, the funny, the irrational, and even the insane.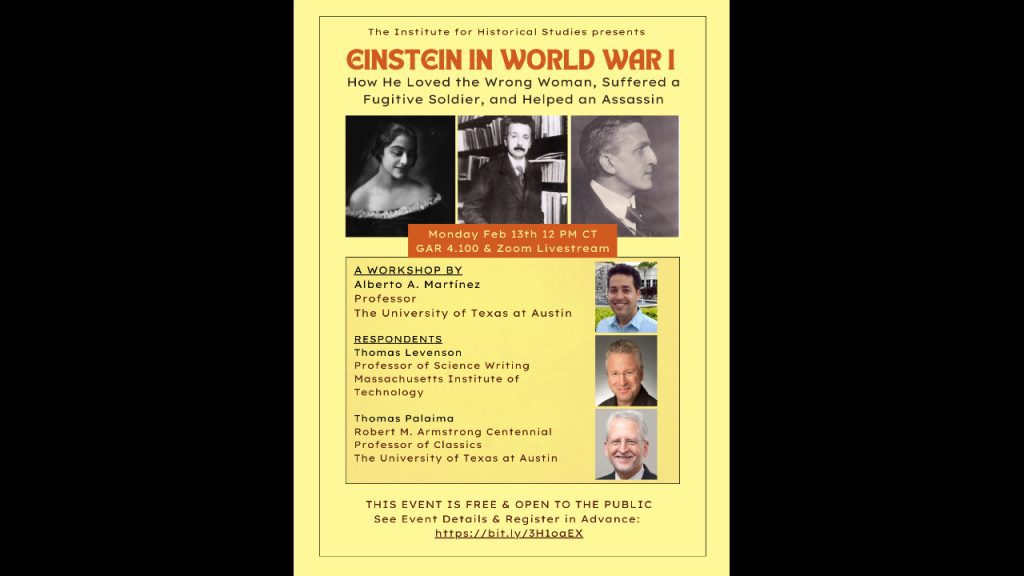 Einstein commented that his enormous fame was undeserved and was the awful consequence of mob psychology. He complained that publications circulated scores of "brazen lies and utter fictions" about him. Most biographers portray him as a saint-like genius, a deeply religious pacifist who dared to speak truth to power. Since many biographers disbelieve some of Einstein's notions of himself, Prof. Martinez asks: how does the history change if we believe Einstein's claims and those of the persons around him? The novel portrays Einstein as he saw himself: not a genius, but a stubborn, fallible, and funny guy, who distrusted religion, technology, medical doctors, authorities, reporters, and historians, and who deeply believed that no person is ever really free.
Alberto A. Martinez is a Professor in our Department of History at The University of Texas at Austin, where he has worked since 2005. He is the author of seven books, with topics ranging from Einstein to history of mathematics, myths in science, political news, and the trials of the Inquisition against cosmologists. For example, he is the author of Kinematics: The Lost Origins of Einstein's Relativity, published by Johns Hopkins University Press, and, the author of Science Secrets: The Truth about Darwin's Finches, Einstein's Wife, and Other Myths, published by the University of Pittsburgh Press.
Respondents:
Thomas Levenson
Professor of Science Writing
Massachusetts Institute of Technology

Thomas Palaima
Robert M. Armstrong Centennial Professor of Classics
The University of Texas at Austin
---
The views and opinions expressed in this article or video are those of the individual author(s) or presenter(s) and do not necessarily reflect the policy or views of the editors at Not Even Past, the UT Department of History, the University of Texas at Austin, or the UT System Board of Regents. Not Even Past is an online public history magazine rather than a peer-reviewed academic journal. While we make efforts to ensure that factual information in articles was obtained from reliable sources, Not Even Past is not responsible for any errors or omissions.