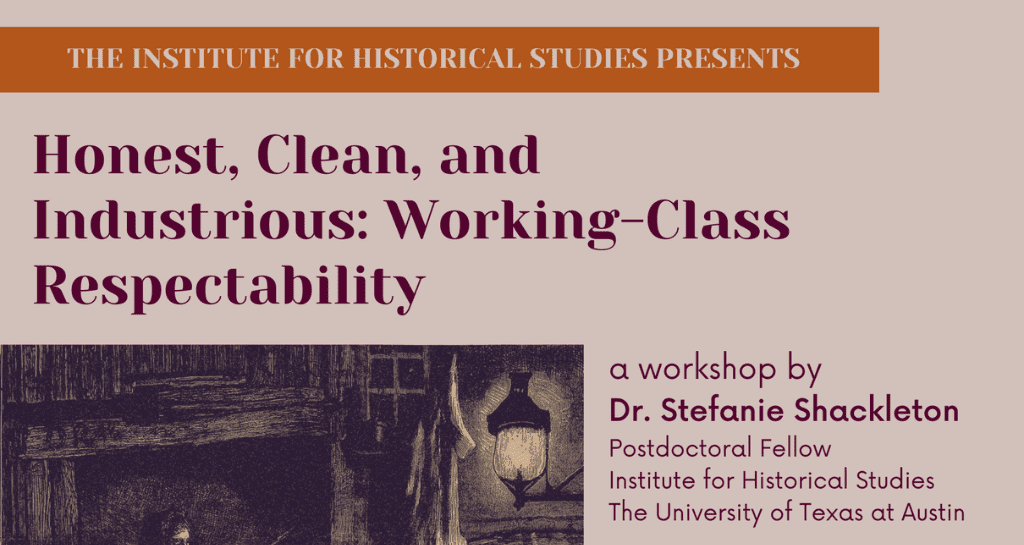 Through a case study of a working-class woman in Victorian London, this paper explores ways that working-class Britons expressed ideas of respectability both within their own communities, and with those who sought to influence those communities. Rather than emulating the ideas of middle classes and elites, workers created their own parallel concepts.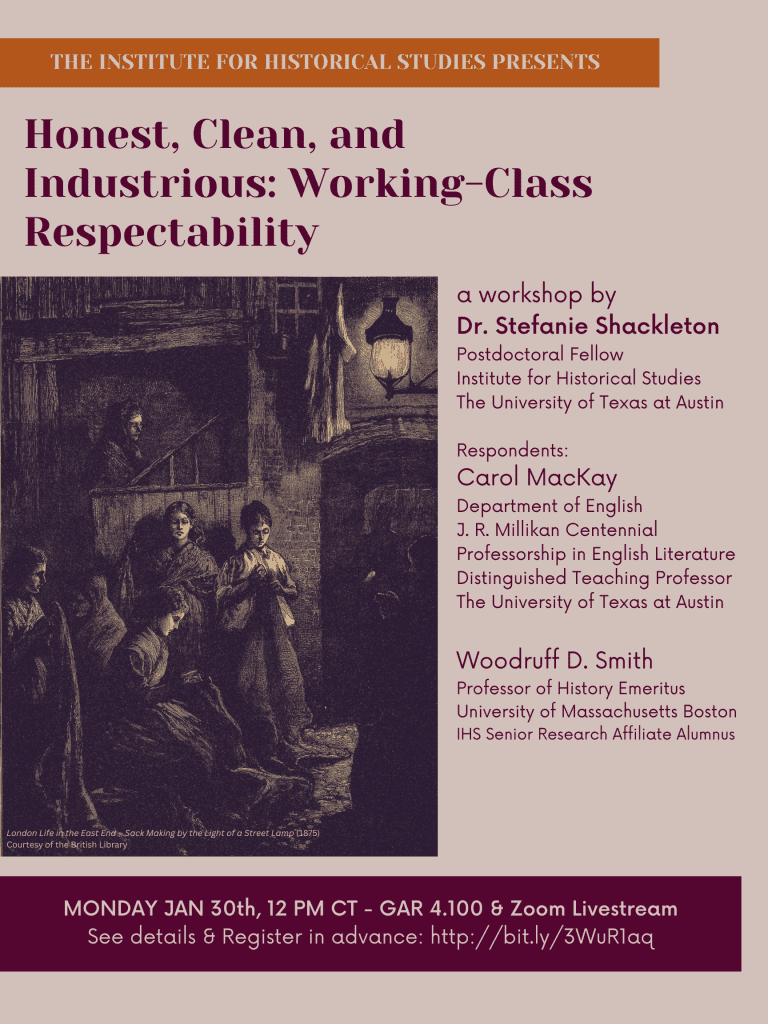 Stefanie Shackleton is a cultural historian of class, labor, and gender in the United Kingdom, Ireland, and the settler colonies of Australia in the long nineteenth century. She earned her Ph.D. in History at The University of Texas at Austin in 2022 and is currently a 2022-2023 Postdoctoral Research Fellow at the Institute for Historical Studies, where she is expanding her work on the role of recreational learning in the shaping of working-class culture. Read more about her work at www.stefanieshackleton.com.
Respondents:
Carol MacKay
J. R. Millikan Centennial Professorship in English Literature
Distinguished Teaching Professor
Department of English
The University of Texas at Austin
Woodruff D. Smith
Professor of History Emeritus University of Massachusetts Boston, and
Senior Research Affiliate Alumnus, Institute for Historical Studies, University of Texas at Austin
---
The views and opinions expressed in this article or video are those of the individual author(s) or presenter(s) and do not necessarily reflect the policy or views of the editors at Not Even Past, the UT Department of History, the University of Texas at Austin, or the UT System Board of Regents. Not Even Past is an online public history magazine rather than a peer-reviewed academic journal. While we make efforts to ensure that factual information in articles was obtained from reliable sources, Not Even Past is not responsible for any errors or omissions.