Interviewed by Zach Doleshal
In the sixth installation of our new series, "Making History," Zach Doleshal speaks with Takkara Brunson about her research on Afro-Cuban women in pre-revolutionary Cuba. Brunson's research experiences in Cuba, and stories of the fascinating women who form the core of her research offer a taste not only of life and work in a place few Americans get to visit, but also a window into the making of a social and cultural historian.
Brunson's dissertation, "Constructing Afro-Cuban Womanhood: Race, Gender, and Citizenship in Pre-Revolutionary Cuba, 1902-1958," is the first full-length treatment of the formation of a modern Cuban identity that examines race and gender as complementary and conflicting forces in the lives of women rather than as distinct categories of analysis.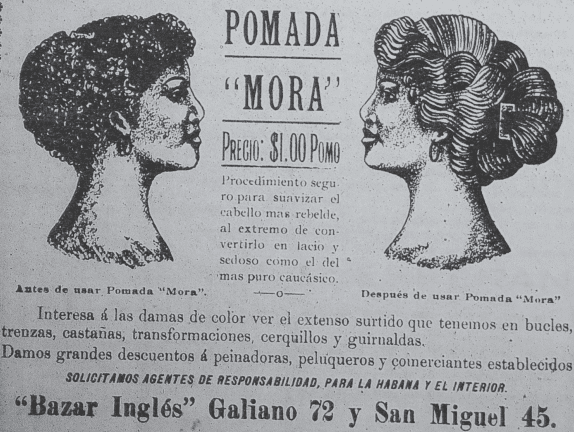 This dissertation explores continuities and transformations in the construction of Afro-Cuban womanhood in Cuba between 1902 and 1958. A dynamic and evolving process, the construction of Afro-Cuban womanhood encompassed the formal and informal practices that multiple individuals—from lawmakers and professionals to intellectuals and activists to workers and their families—established and challenged through public debates and personal interactions in order to negotiate evolving systems of power. The dissertation argues that Afro-Cuban women were integral to the formation of a modern Cuban identity. Studies of pre-revolutionary Cuba dichotomize race and gender in their analyses of citizenship and national identity formation. As such, they devote insufficient attention to the role of Afro-Cuban women in engendering social transformations. The dissertation's chapters—on patriarchal discourses of racial progress, photographic representations, la mujer negra (the black woman), and feminist, communist, and labor movements—probe how patriarchy and assumptions of black racial inferiority simultaneously informed discourses of citizenship within a society that sought to project itself as a white masculine nation. Additionally, the dissertation examines how Afro-Cuban women's writings and social activism shaped legal reforms, perceptions of cubanidad (Cuban identity), and Afro-Cuban community formation. The study utilizes a variety of sources: organizational records, letters from women to politicians, photographic representations, periodicals, literature, and labor and education statistics. Engaging the fields of Latin American history, African diaspora studies, gender studies, and visual culture studies, the dissertation maintains that an intersectional analysis of race, gender, and nation is integral to developing a nuanced understanding of the prerevolutionary era.
Takkara Brunson received her PhD in the history department from the University of Texas in 2011. She specializes in modern Latin American history with a particular focus on race and gender, citizenship, and national identity. She currently holds a prestigious postdoctoral fellowship at the Frederick Douglass Institute for African and Africa-American Studies at the University of Rochester.
Photo credits:
"Advertisement for Pomada 'Mora,'" 15 December, 1914
Minerva via "Constructing Afro-Cuban Womanhood: Race, Gender, and Citizenship in Pre-Revolutionary Cuba, 1902-1958."
You may also like:
Our book recommendations for readings on Afro-Cubans and Afro-Americans.
Hear UT Professor of History – and Takkara Brunson's dissertation supervisor – Frank Guridy talk about his new, award-winning book "Forging the Transnational Diaspora" in our recent monthly feature interview.
And read Professor Guridy's review of two recent movies about the figures behind the Cuban Revolution.