By Robert Abzug
While I was in graduate school, I made a bit of needed extra money by turning a hobby, photography, into a short and modest career as a part-time photojournalist. Since then, I continued to take photographs but have kept them in the realm of my private life, until recently when I began to post them publicly on Flickr. One ongoing project of mine has been to photograph signs of spiritual life visible on the roads and highways of America.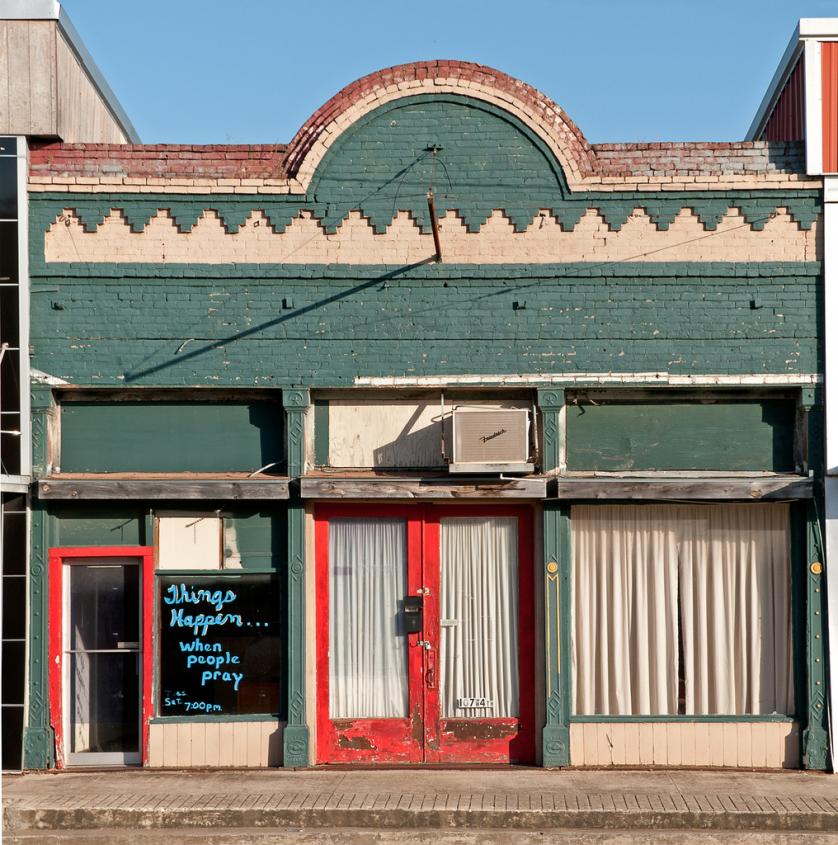 This store-front church is in Hearne, Texas.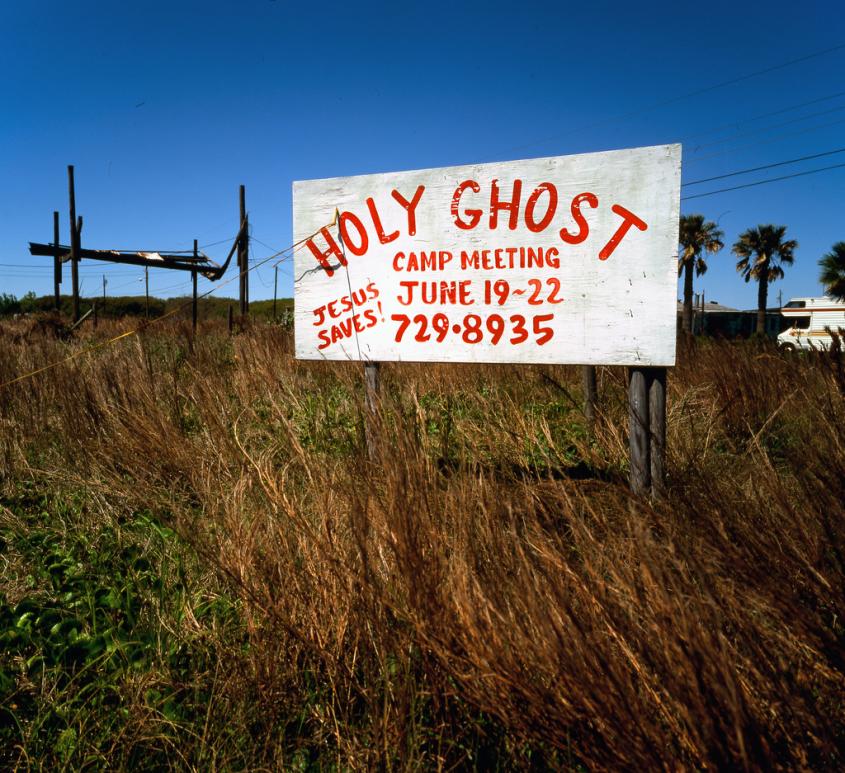 A camp meeting near Port Aransas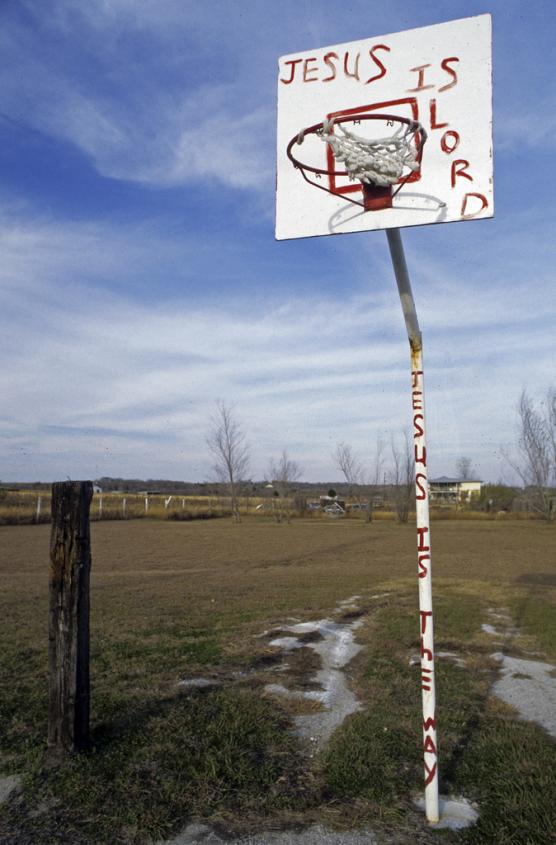 The basketball court of a church adjacent to Hwy 183 between Austin and Lockhart.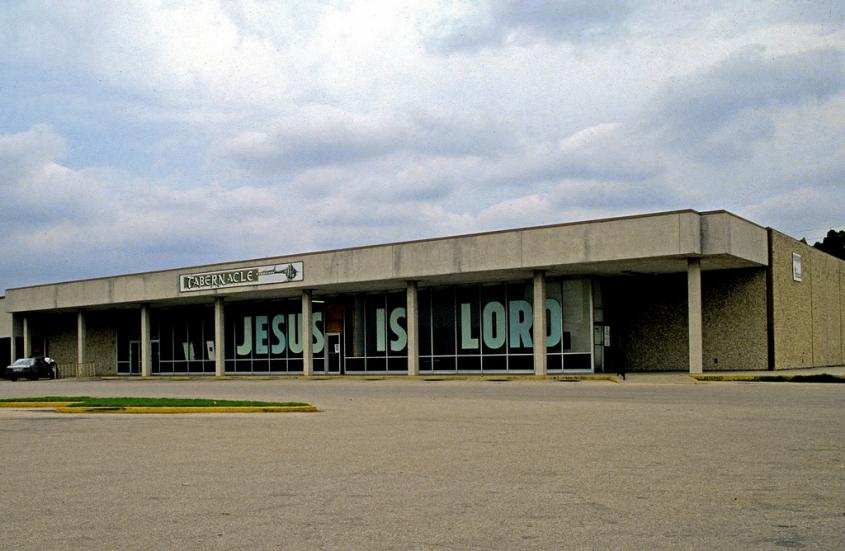 Strip mall church in Austin
This abandoned church was located in Littig, population 40, one of the first African-American towns founded in Texas after the Civil War. It was incorporated in 1883. Littig had three churches and this one was abandoned in favor of a new brick church nearby. It has burned down since this picture was taken in 1995.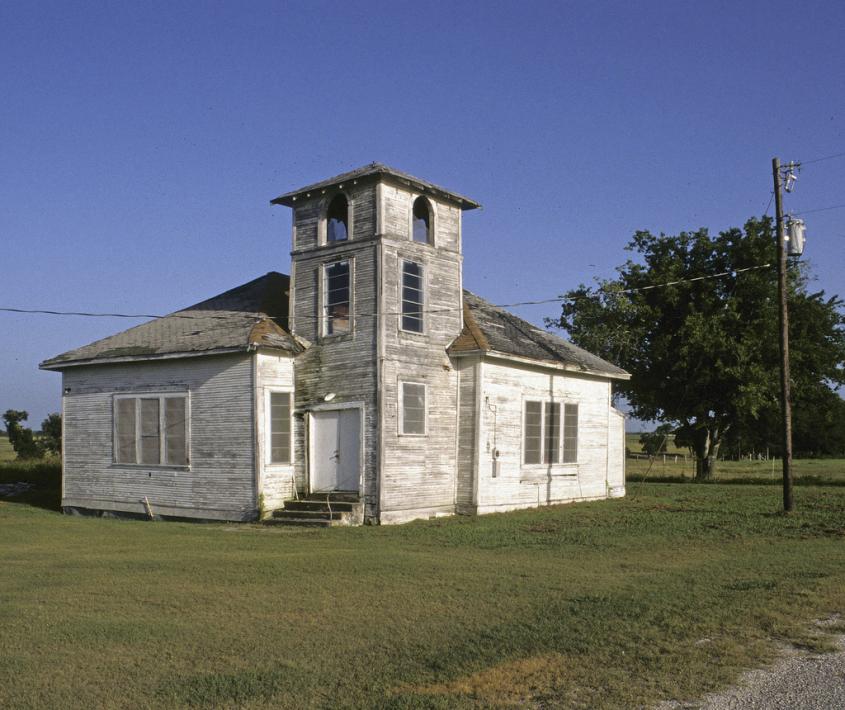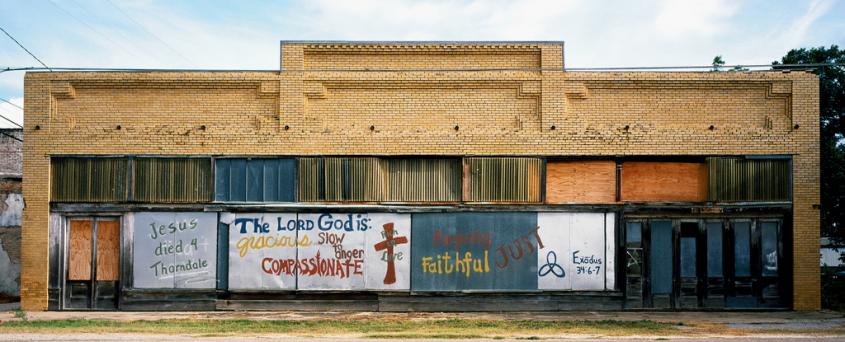 "Jesus died 4 Thorndale," Thorndale, Texas.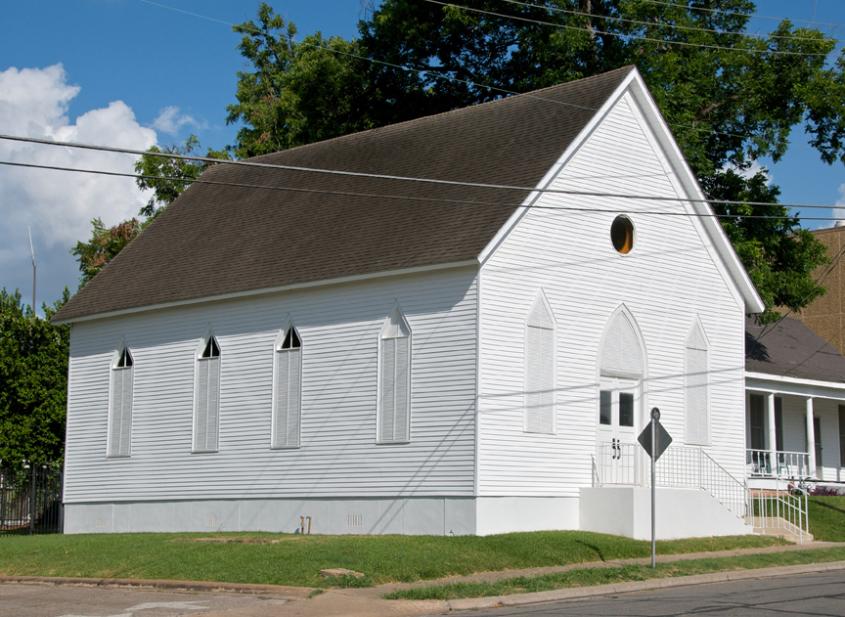 B'nai Abraham, a synagogue in Brenham, built 1885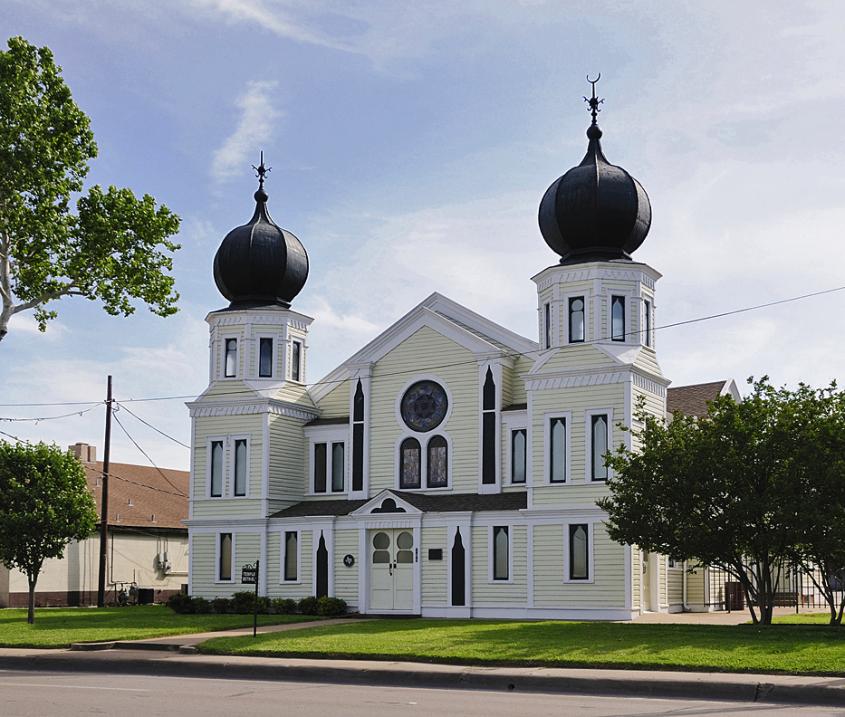 A synagogue in Corsicana, built around 1898.
For more on spiritual life in Texas see "History Revealed in a Very Small Place," also by Robert Abzu