By Robert Abzug
While I was in graduate school, I made a bit of needed extra money by turning a hobby, photography, into a short and modest career as a part-time photojournalist. Since then, I continued to take photographs but have kept them in the realm of my private life, until recently when I began to post them publicly on Flickr. One ongoing project of mine has been to photograph signs of spiritual life visible on the roads and highways of America.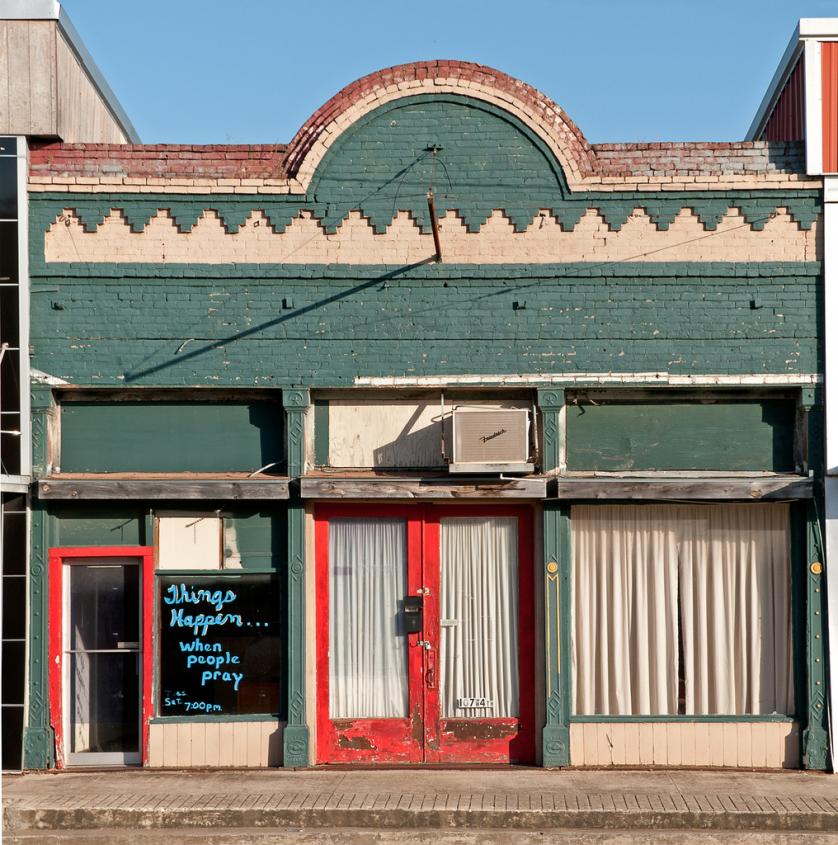 This store-front church is in Hearne, Texas.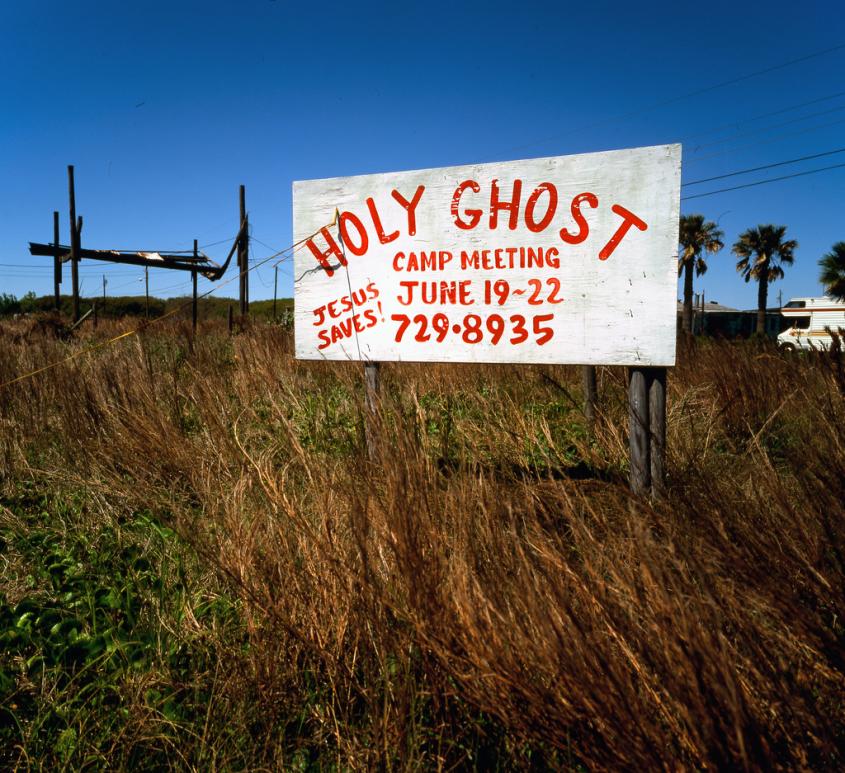 A camp meeting near Port Aransas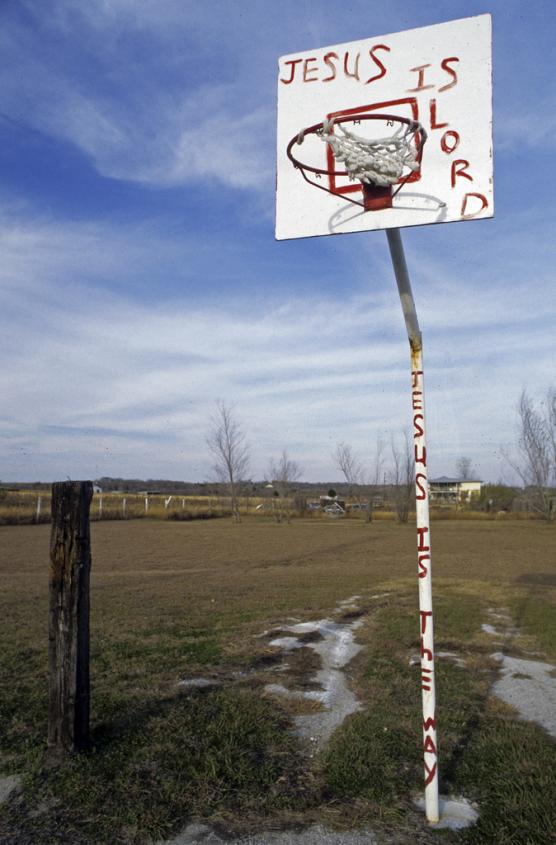 The basketball court of a church adjacent to Hwy 183 between Austin and Lockhart.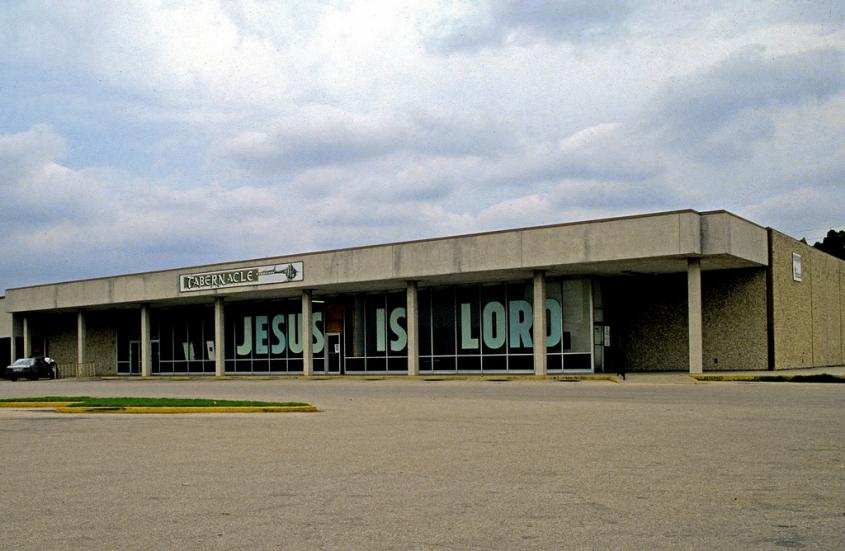 Strip mall church in Austin
This abandoned church was located in Littig, population 40, one of the first African-American towns founded in Texas after the Civil War. It was incorporated in 1883. Littig had three churches and this one was abandoned in favor of a new brick church nearby. It has burned down since this picture was taken in 1995.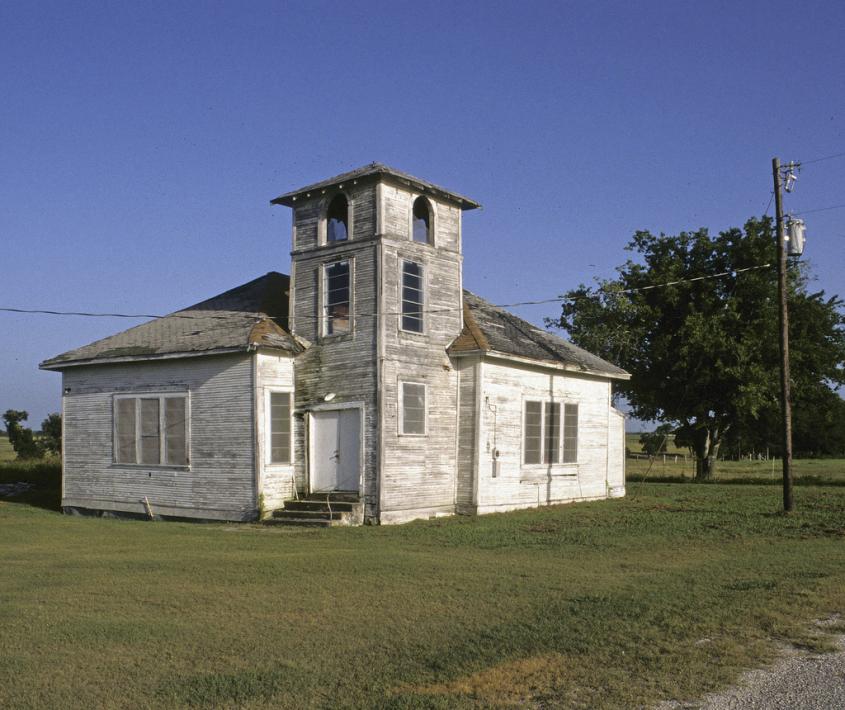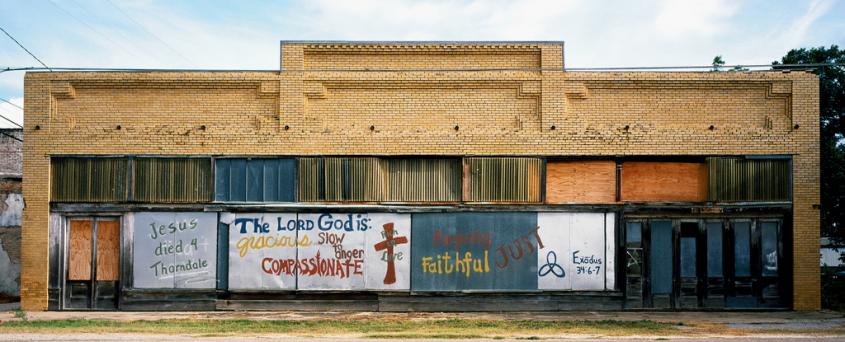 "Jesus died 4 Thorndale," Thorndale, Texas.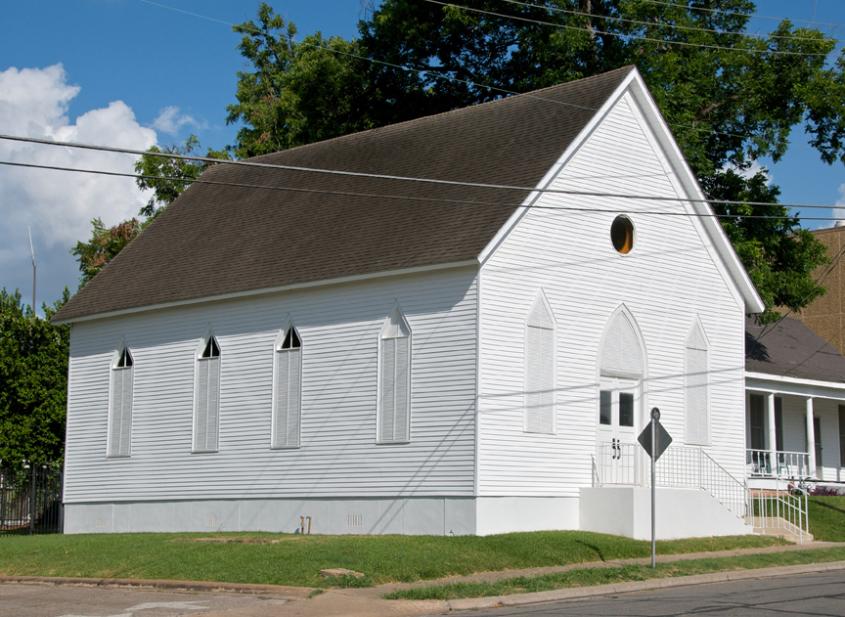 B'nai Abraham, a synagogue in Brenham, built 1885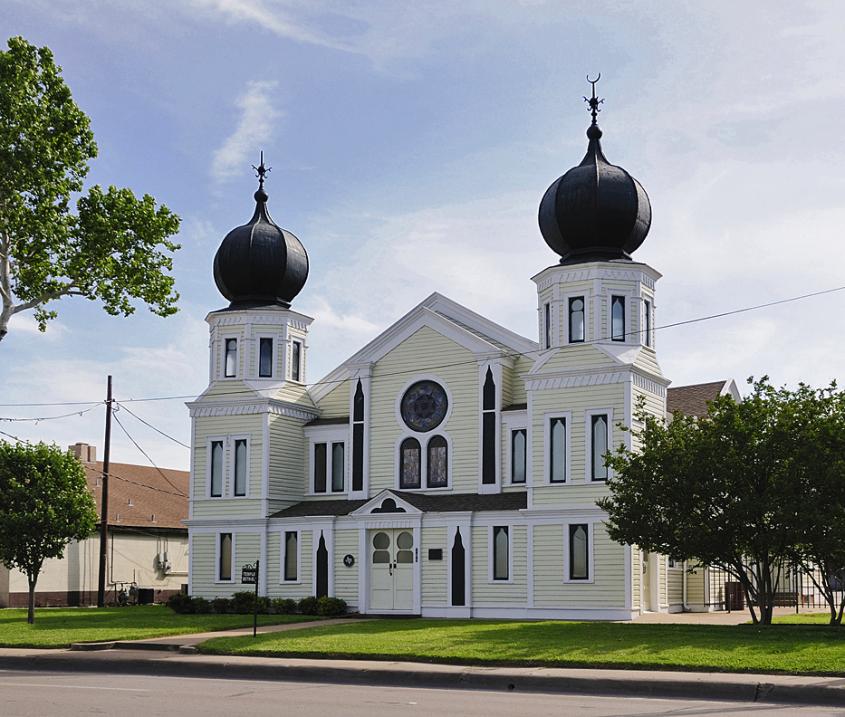 A synagogue in Corsicana, built around 1898.
For more on spiritual life in Texas see "History Revealed in a Very Small Place," also by Robert Abzu
---
The views and opinions expressed in this article or video are those of the individual author(s) or presenter(s) and do not necessarily reflect the policy or views of the editors at Not Even Past, the UT Department of History, the University of Texas at Austin, or the UT System Board of Regents. Not Even Past is an online public history magazine rather than a peer-reviewed academic journal. While we make efforts to ensure that factual information in articles was obtained from reliable sources, Not Even Past is not responsible for any errors or omissions.