Throughout the twentieth century, women began occupying influential public roles. A new exhibit at the Texas State History Museum, Women Shaping Texas in the Twentieth Century, tells the history of Texas women who revolutionized key areas, such as healthcare, education, civil rights, the workforce, business, and the arts. The objects on display in the exhibit, curated by Dr. Paula Marks, professor of American Studies at St. Edward's University, include historic photographs of women's social clubs and political activism, and other examples of material culture, such as a World War II nurse's uniform, as well as several works of activist art. There is even a formal dress straight out of Texas Governor Ann Richard's closet! In addition to the exhibit, the museum will host a lecture series that will expand on central themes in Texas women's history and it will soon open a related exhibition called Enduring Women: A Photography and Oral History Project about women living and working on the land in west Texas. These will undoubtedly enrich the experience of visitors to the museum and promote a deeper appreciation for the accomplishments of thousands of ordinary women.
To inaugurate the exhibit and related events, the museum held a symposium on December 8, 2012, titled The Future of Texas Women's History. Moderator Paula Marks, posed a series of questions to a panel of distinguished historians—Nancy Baker Jones, Judith McArthur, Cynthia Orozco, Merline Pitre, Rebecca Sharpless, Jean Stuntz,
and Elizabeth Turner—that focused on the past and current state of historical scholarship about Texan women. The panelists represented a cohort of professional historians who began expanding the fields of women's and gender history, especially that of the U.S. South and Southwest in the last three decades. Their responses reflect this unique position as professionals in a male-dominated field and suggest ways of expanding what we know about women's lives.
One question that Marks asked was why women's history became popular in the 1970s. The panelists pointed out that it took a long time for U.S. women's history to develop. Not only was the scholarship lacking women, so was the historical profession itself. Dr. Merline Pitre recalled, for instance, that she went through her entire undergraduate and graduate career without having had a single female historian for a professor. A 2005 report of the AHA Committee on Women Historians shows that Dr. Pitre's experience accurately reflected the dismal state of the field for women given that they filled only 5.9 percent of full professorships in American universities. What accounted for an increase in the number of women historians—and historians doing women's history—said another panelist, was a growing cadre of women's liberation activists turned academicians.
Women's history is today a field unto its own, with its strengths and weaknesses. Several panelists lauded the richness of the scholarship on Texan women. It is growing in quantity and improving in quality. Persistent challenges, however, stem from the struggle for sources. Professional historians spend years gathering primary source material that undergirds their historical analyses, as opposed to what one panelist called descriptive histories of "'gee wiz' spectacular women." A lack of research funding makes it that much harder for historians to produce the texts that today's readers need in order to engage critically with the legacies of women's key roles in Texan politics, culture, and society.
Another strength of current scholarship is the growing body of work that details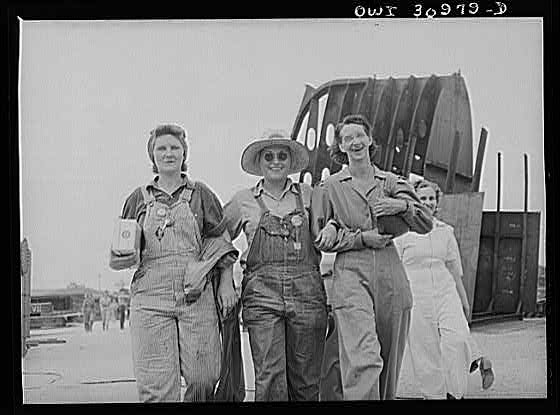 minority women's experiences. Scholars like Ruthe Winegarten have published books about tejanas and black Texas women. In this area, however, there is still room for improvement. Cynthia Orozco, a professor of History at Eastern New Mexico University, underscored the persistent scarcity of Latina and other minority historians. She was emphatic in her challenge to current historians to support Latina/o students who show a potential for historical research and writing. Her own academic trajectory is replete with examples of the immense challenges that women of color face along the path toward becoming academic historians. She received her B.A. from The University of Texas at Austin in 1980, but was advised to accept an offer of graduate admission at UCLA because it was one of the few institutions where she would have enough support to become a historian of Chicana/o history.
These challenges highlight the promise of future research on the history of U.S. women, especially right here in Texas. The distinguished panel identified areas in need of investigation including, for example, women in grassroots politics, the Texas women's movement of the 1970s and its response to issues beyond the Equal Rights Amendment, and the struggle for black women's suffrage. The symposium pointed the way for those who aspire to write women's histories. It also highlighted the importance of collaboration among scholars to continue to expand the field since, as the exhibit proves, women in Texas have made great strides in many areas, but, as the panelists agreed, there is still more work to be done.
Enduring Women: A Photography and Oral History Exhibit, February 2 – May 19, 2013
You may also enjoy:
Michael Gillette, "Liz Carpenter: Texan"
Photo Credits:
Portrait of former Texas Governor Ann Richards (Image courtesy of user: Clarkwrichards/Wikimedia Commons)
Women shipyard workers, Beaumont, Texas, 1943 (Image courtesy of Library of Congress)
Images used under Fair Use Guidelines: See Wikipedia:Non-free content.
---
The views and opinions expressed in this article or video are those of the individual author(s) or presenter(s) and do not necessarily reflect the policy or views of the editors at Not Even Past, the UT Department of History, the University of Texas at Austin, or the UT System Board of Regents. Not Even Past is an online public history magazine rather than a peer-reviewed academic journal. While we make efforts to ensure that factual information in articles was obtained from reliable sources, Not Even Past is not responsible for any errors or omissions.