In a posh neighborhood of Mexico City in August of 1940, former Soviet leader and Marxist intellectual Leon Trotsky was murdered with an ice-axe.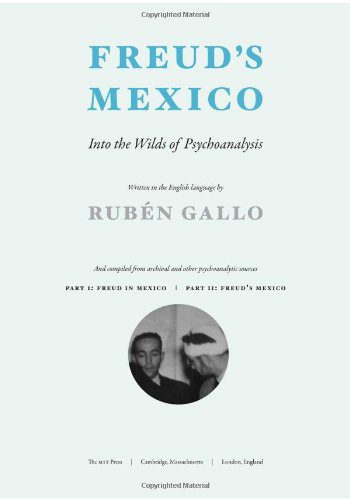 The perpetrator, a Spaniard named Ramón Mercader, confessed to the murder, but initially refused to discuss his motives (he was only later confirmed to be a Stalinist agent). To dissect the tight-lipped Mercader's mindframe, criminologist Raúl Carrancá y Trujillo drew out his own ice-axe: Sigmund Freud's essays on psychology and criminal behavior. Mercader agreed to speak to Carrancá's psychoanalysts and was bombarded with questions about his family, religion, politics, and his innermost self. Doctors traced Mercader's murderous impulse to "a very active Oedipal complex" — the killer's hatred for his father had been projected onto Trotsky. Mercader was given twenty years in a Mexican prison, and criminological psychoanalysis became a full-fledged practice in Mexico.
After authoring a number of books on Mexican culture and society, Rubén Gallo brings us the electric (and refreshingly jargon-free) Freud's Mexico: Into the Wilds of Psychoanalysis. Dividing his work into two relatively independent segments, Gallo explores both Freud in Mexico and Freud's Mexico. The first segment of Gallo's work focuses on Mexican artists' and intellectuals' interpretations of Freud, and gallops through some truly unexpected expanses of Mexican cultural history. We are introduced to Sebastián Nova, a campy libertine poet and acolyte of Freud writing in the 1920s, whose very public fantasies included pornographic dreamlands populated with virile Mexico City cab drivers. While a character so ebullient as Nova would seem hard to top, Gallo's research turns up an even more intriguing case:  a Benedictine monk in 1960s Cuernavaca named Gregorio Lemercier whose alleged affair with drugs, sex, and psychoanalysis scandalized both the Vatican and the Mexican popular press. We learn of Freud's impact on Mexican nationalism in the writings of Samuel Ramos and the renowned poet Octavio Paz, and explore the inner worlds of surrealist painters Frida Kahlo and Remedios Varo. Gallo shows us how Freud's writings were attractive to the particular inclinations of each of these figures, be they driven by sexual preference, the question of Mexican nationhood, cynicism towards 'consumer society,' a quest for God, or even by murderous international politics. In Freud in Mexico, Gallo's writing is almost breathless, and unafraid to be funny, a true rarity in history writing!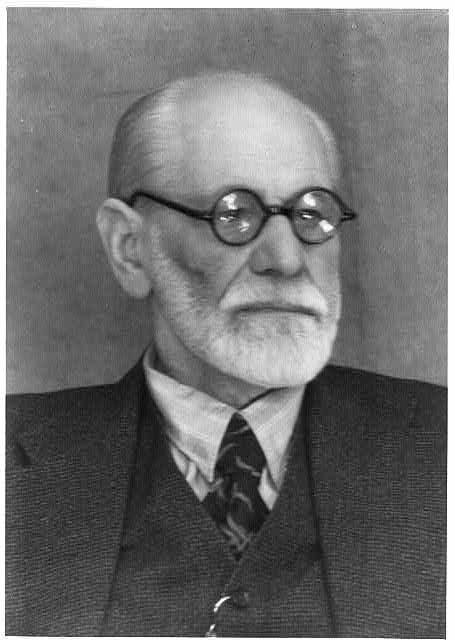 Sigmund Freud (Image courtesy of the Library of Congress)
If the first segment of the book twists with the eclecticism of a dream sequence, the second segment feels somewhat like a therapist's session. This is not to say that Freud's Mexico is uninteresting; after all, what therapy session with Sigmund Freud could be boring? Yet the tone is slower, the verve dampened, the humor relatively muted. This is perhaps no fault of Gallo's at all, for he is exploring a rather esoteric set of subjects: Freud's relationship with the Spanish language, his scanty literature on Mexico, and the even more limited treatment Mexico receives in Freud's works. Still, Freud's Mexico digs up fresh insight on the European (and Viennese) idea of Mexico past and present and on the Austrian psychoanalyst's strange relationship with a country he never set foot in. In the midst of these insights we follow, among others, the tragic invasion of Mexico by Austrian Emperor Maximilian, Freud's rather odd childhood loves and friendships, and a mischievous 'little Aztec god' who haunts Europe named 'Vitzlipuztli.'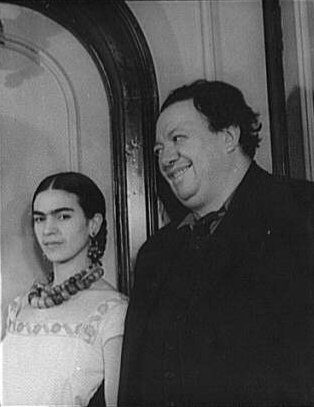 Frida Kahlo and Diego Rivera (Image courtesy of Wikimedia Commons)
Because records of Freud's ideas of Mexico are so limited, it is often Gallo who places Freud on the therapist's couch, teasing out the Austrian's unspoken inner thoughts. Gallo is incisive and transparent about his own inferences, but his playful psychoanalysis of Freud left me wishing for a more in-depth disclosure of the author's own views on his famous subject. Still, Gallo has offered a book that balances craft, humor, and insight into the under-explored field of Mexican psychoanalytical history. Funny, light-footed, and brisk, Gallo gives us a cultural history aimed at the reader's pleasure principle. Only those stricken with an acute narcissistic cathexis of the ego could possibly turn Freud's Mexico down.
You may also like:
Our review of Trotsky: Downfall of a Revolutionary, on Leon Trotsky's final years in Mexico.