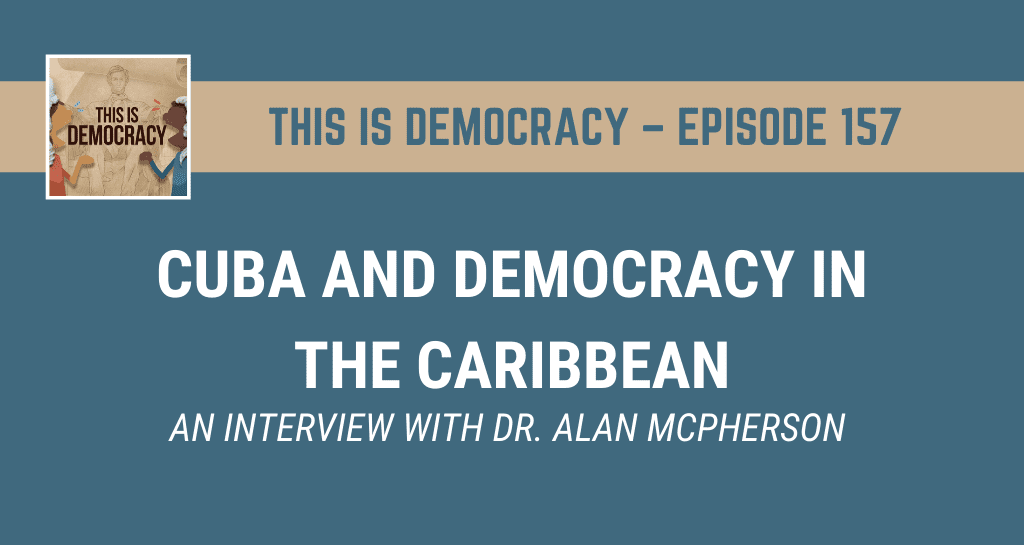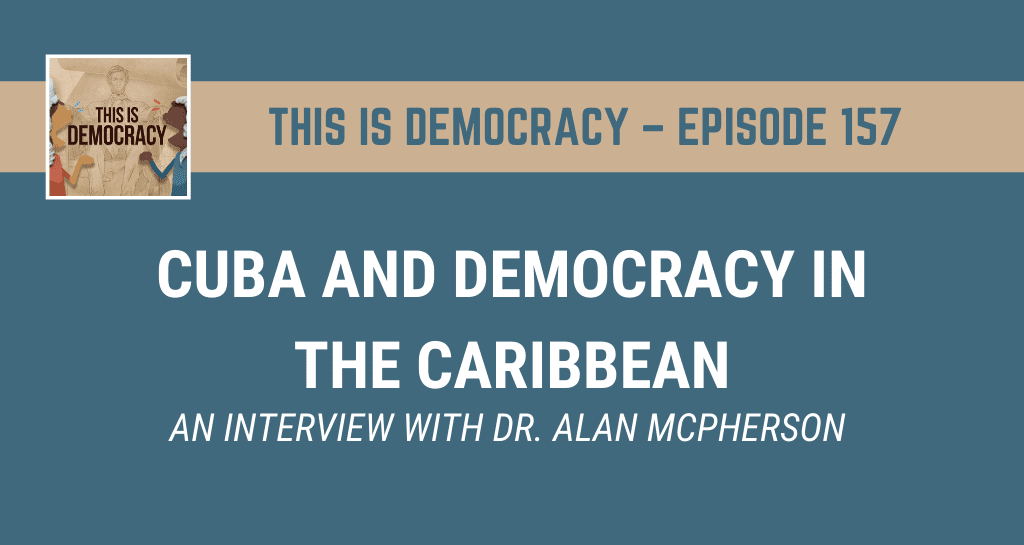 Guest: Dr. Alan McPherson is a professor of history at Temple University, where he directs the Center for the Study of Force and Diplomacy. He is the author of numerous book on U.S.-Latin American relations and U.S. foreign relations. His most recent book is: Ghosts of Sheridan Circle: How a Washington Assassination Brought Pinochet's Terror State to Justice.
Jeremi and Zachary, with guest Alan McPherson, discuss what we can learn from the long history of democratic efforts in Cuba, and how many of them were caused by America's foreign policy.
Zachary sets the scene with his poem titled "Certainly Probable".
About This is Democracy
The future of democracy is uncertain, but we are committed to its urgent renewal today. This podcast will draw on historical knowledge to inspire a contemporary democratic renaissance. The past offers hope for the present and the future, if only we can escape the negativity of our current moment — and each show will offer a serious way to do that! This podcast will bring together thoughtful voices from different generations to help make sense of current challenges and propose positive steps forward. Our goal is to advance democratic change, one show at a time. Dr. Jeremi Suri, a renowned scholar of democracy, will host the podcast and moderate discussions.