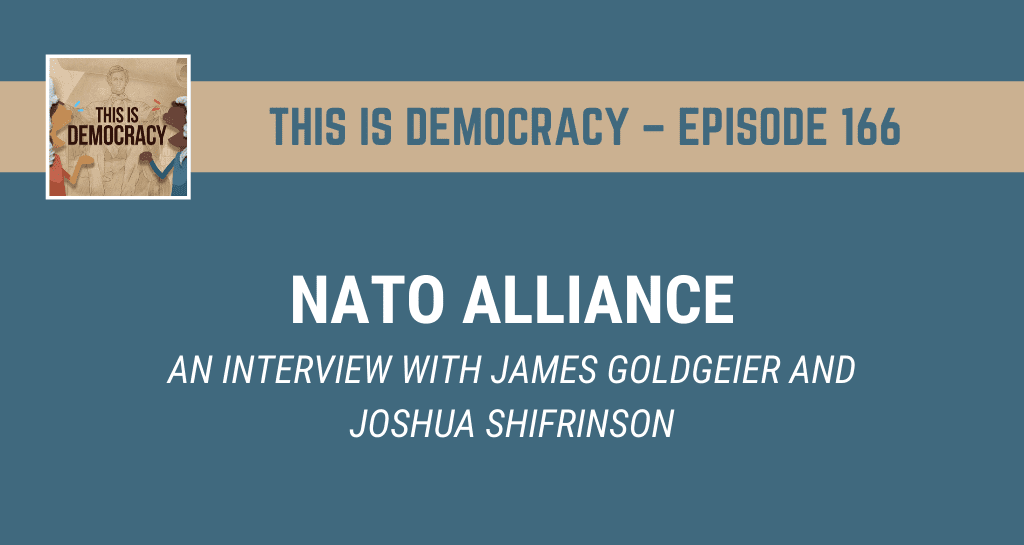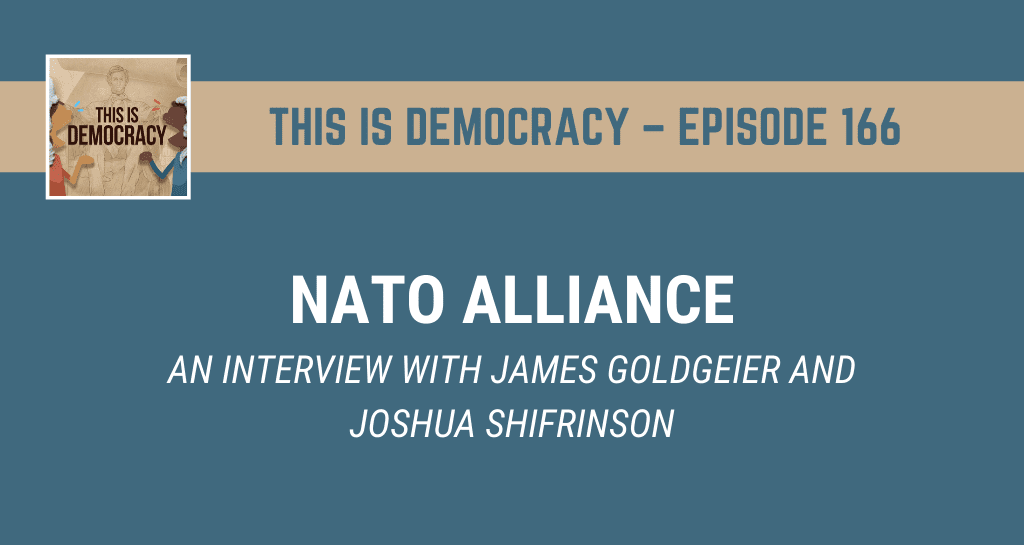 In this episode, Jeremi and Zachary talk with special guests, Dr. James Goldgeier and Dr. Joshua Shifrinson, about NATO (North Atlantic Treaty Organization), and discuss why the alliance exists, the roll it has played, and how we should think about the alliance's future.
Zachary sets the scene with his poem, "Transatlantic Elegy".

Guests
James Goldgeier is a Professor of International Relations and served as Dean of the School of International Service at American University from 2011-17. He is also a Robert Bosch Senior Visiting Fellow at the Center on the United States and Europe at the Brookings Institution, and he serves as the chair of the State Department Historical Advisory Committee. He has authored or co-authored four books including: America Between the Wars: From 11/9 to 9/11 (co-authored with Derek Chollet); Power and Purpose: U.S. Policy toward Russia after the Cold War (co-authored with Michael McFaul); and Not Whether But When: The U.S. Decision to Enlarge NATO.
Joshua Shifrinson is an Associate Professor of International Relations in the Frederick S. Pardee School of Global Studies at Boston University. Shifrinson's book, Rising Titans, Falling Giants: How Great Powers Exploit Power Shifts, explains why some rising states challenge and prey upon declining great powers, while others seek to support and cooperate with declining states. He has additional related projects on U.S. grand strategy, the durability of NATO, U.S. relations with its allies during and after the Cold War, and the rise of China. His work has appeared in International Security, the Journal of Strategic Studies, Foreign Affairs, and other venues.
About This is Democracy
The future of democracy is uncertain, but we are committed to its urgent renewal today. This podcast will draw on historical knowledge to inspire a contemporary democratic renaissance. The past offers hope for the present and the future, if only we can escape the negativity of our current moment — and each show will offer a serious way to do that! This podcast will bring together thoughtful voices from different generations to help make sense of current challenges and propose positive steps forward. Our goal is to advance democratic change, one show at a time. Dr. Jeremi Suri, a renowned scholar of democracy, will host the podcast and moderate discussions.
This episode of This is Democracy was mixed and mastered by Ean Herrera.