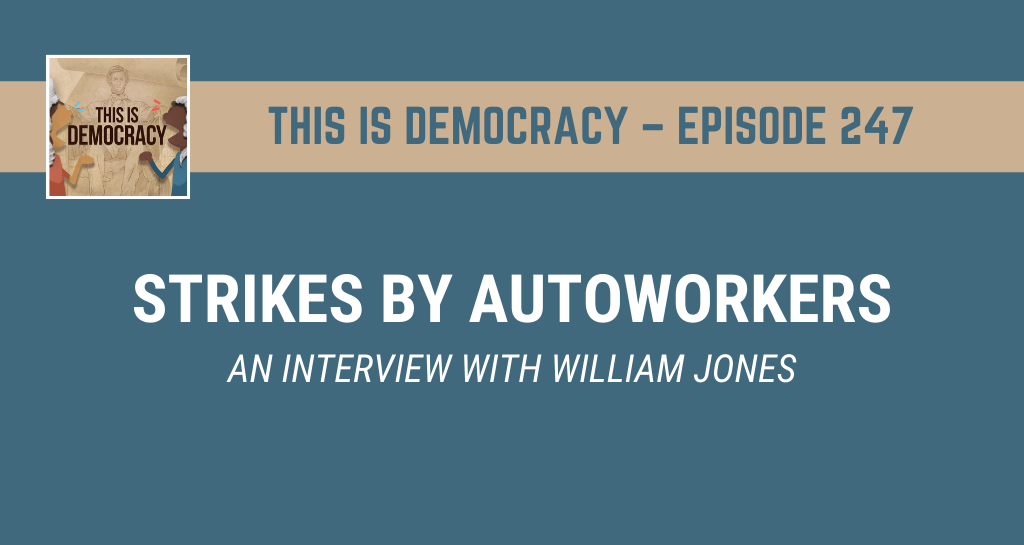 This week, Jeremi and Zachary are joined by Dr. William Jones to discuss the history of labor unions and the current ongoing strike by the United Auto Workers union.
Zachary sets the scene with his poem entitled "From The UAW Picket Line."
William Jones is a professor of history at the University of Minnesota, where he is a leading scholar of workers, unions, and race in the United States. Prof. Jones is the author of: The Tribe of Black Ulysses: African American Lumber Workers in the Jim Crow South (2005) and The March on Washington: Jobs, Freedom and the Forgotten History of Civil Rights (2013).