By Craig D. Pedersen
Joint editor's note: Like so many cities, Austin is in a process of rapid transformation. To better understand this moment and its consequences for the city's residents, we can draw on insights from other places and periods. This review is part of ongoing new series called The State of the City. The series, which is a collaboration between Urbānitūs and Not Even Past, aims to share insights from the latest research as well as classic books that explore the varied lives of cities and the connection between urban development and globalization.
Sheryl Sculley's story of local governance is at the heart of many current public issues, with broader meaning beyond one city and one career. It is also a story that reflects on many of the key attributes and competencies of being a public official
Greedy Bastards – One City's Texas-Size Struggle to Avoid a Financial Crisis, by Sheryl Sculley, 2020, 211 pp., Lioncrest Publications
Sheryl Sculley is one of the best city executives in America. Reading Greedy Bastards will convince you why. Before her arrival as city manager, San Antonio was not an impressively run municipality. After Ms. Sculley's tenure, it has become one of the best managed cities in the state, perhaps in the nation.
One can learn much from Ms. Sculley whether a new or experienced public official. The purpose of this book is education in the general administration, financial management, policy challenges, and political realities of being a city official. It is not theory, but practice. It is especially relevant if one aspires to be in charge of the day-to-day operation of a substantive U.S. city. The lessons of this book, though, can serve any public official – and any citizen – well.
Ms. Scully presents her story of becoming San Antonio City Manager in clear and succinct language, very much in keeping with her no-nonsense and straight-forward personality. Her prose is as lean as her marathoner's frame. Leadership/management competence and deep values radiate from her story in unassuming ways. She tells her story with the language and examples of professional wisdom.
Sculley's narrative is one of short comings and shortfalls. It is a saga of challenges starting before her official first day and continuing beyond the last day of her 14 years of service. She describes the inherited administrative inadequacies of City of San Antonio operations. Greedy Bastards gives a high level overview of how to approach a dysfunctional government operation and turn it around. We experience a city manager making tough, but correct, decisions, and engaging effectively with staff, policy makers, and the community.
Ms. Sculley also highlights a critical success factor for all leaders: surround yourself with good people. She goes deeper into this insight by putting "the right people in the right seats on the bus," to use author Jim Collins' phrase from Good to Great. Time and again we see her skillfully doing this. She makes bold moves to find excellent employees and consultant contractors to address specific challenges.
Along the way the reader also sees sophistication in managing one's career, transitioning effectively, exercising career choices wisely. These are valuable insights for anyone, especially those in the public sector, aspiring to advance their career.
The centerpiece of Ms. Sculley's story is her battle over unsustainable police and fire employee contracts. It is a story that developed over decades and would have led to financial disaster if left unchecked. It is a great case study of municipal government realpolitik. It is also a study in personal values that drive one to do right, even at considerable personal cost. One comes away from this read with an appreciation of values so deep that, in spite of the cost, Ms. Sculley could not do otherwise.
An experienced lobbyist once said that anyone can say "yes," but that the best in that trade know when and how to say "no." So it is, too, with senior government officials. Saying "no" requires courage, resilience, values, and insight. Courage and values drive one to make the difficult but correct decisions. Resilience serves one to be willing and able to find new strategies and tactics over time and to outlast the opposition. Defending "no" requires the insight to frame the conversation of why it is the right answer, in spite of negative consequences. It requires the political and communication savvy to engage in a hard battle with sophisticated opponents. Sheryl Sculley describes an experience doing just that with public safety contracts and union leaders.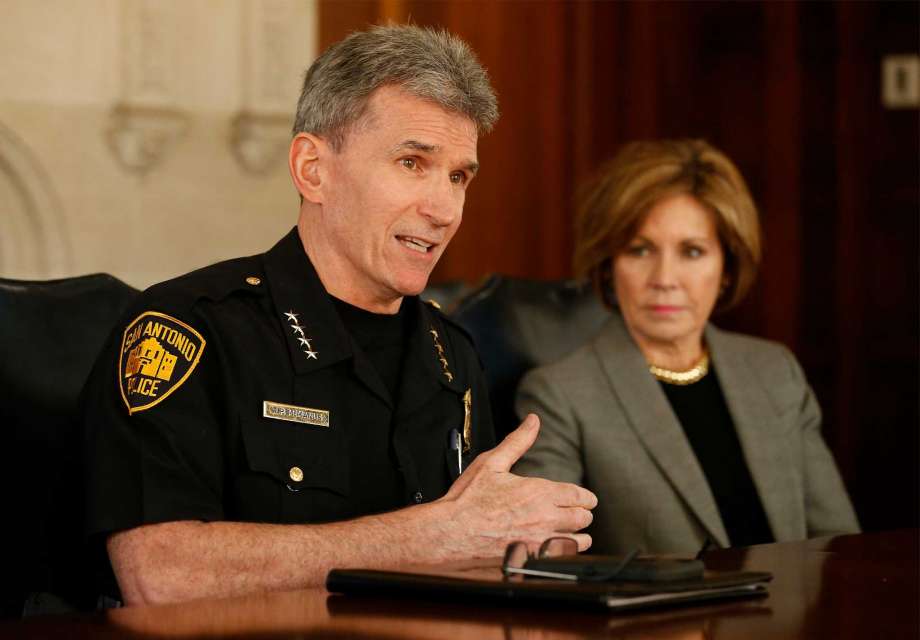 It is a story about long term financial implications and fairness. Generous public safety benefits coupled with a lack of analysis and full consideration of impacts was a key contributor to the financial crisis. The failure to appreciate the financial ramifications of a specific policy decision (public safety benefits, in this case) is the first cautionary note. Such challenges are exacerbated in an era of COVID-induced budget shortfalls.
Sculley's story is also one of public perception, political favor, and cynical manipulation of politics and policy by union leaders. We see public support of police and fire employees distorted by selfish motivation of union leaders. Excessive and undeserved privilege ignored financial realities and drove earlier city officials to abandon values in response to raw political power. Union leaders effectively declared war on Ms. Sculley and helped altered the city charter to encourage her departure and to prevent a future city manager from leading as effectively. The history behind a range of public policy mistakes is at once a deep dive into root causes and a cautionary tale about how to avoid such disasters with proactive and relatively simple analyses. It is also a warning of what to expect if one confronts public safety unions, even in spite of long-time support for the police and firefighters as employees.
The political favor of public safety unions beyond other public employees also contributed to the situation. Police and fire unions prevailed upon the Texas Legislature to exempt them from the constraints imposed on other public employees regarding active campaigning and fundraising. General public approval or acquiescence to this special situation allows these privileges to continue. One must ask how this privilege impacts other areas of public safety performance and oversight, such as the current issues of appropriate police use of force and responsiveness to community standards of behavior.
Sculley's story is one at the heart of many current public issues, so it has broader meaning beyond one city and one career. It is also a story that reflects on many of the key attributes and competencies of being a public official.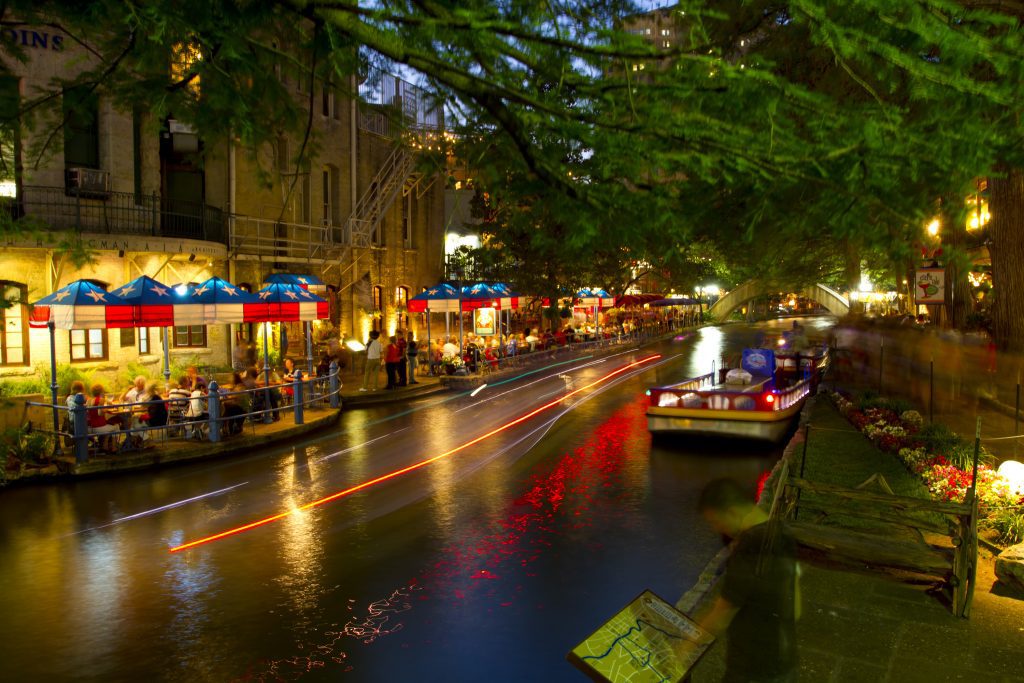 Ms. Sculley's tenure as City Manager represents a dramatic inflection point in the operation of San Antonio city government. The change in the quality of management by the city as an organization has been obvious and meaningful. San Antonio has become a different city in the way it operates. This is a testament to both Ms. Sculley's effectiveness and the political and community leadership that supported and partnered with her.
Greedy Bastards provides an education in public leadership in 200 pages. I recommend this book to all public leaders and those preparing themselves to lead. Any citizen can benefit, as well.
---
A lecturer at the LBJ School of Public Affairs at the University of Texas at Austin, Craig Pedersen was the founding director of the school's Executive Master in Public Leadership Program. He has been a member of the faculty since 2015.
Prior to joining LBJ, Mr. Pedersen successfully led large and complex organizations in both the public and private sectors. He has extensive executive and legislative experience and relationships with local, state and federal government organizations and with many nonprofits. He served as a legislative and executive aide, as the CEO of a state agency, as a regional business line leader and office manager of a 300-person profit center for a Fortune 500 engineering company, and as senior vice president of a technology startup company in the water industry, a position he continues to hold.
He had career in Texas state government from 1981-2002, which included both administrative and policy positions, culminating in 11 years as the Executive Administrator of the Texas Water Development Board, the state water infrastructure financing and planning agency. He was recognized for organizational innovation in both management and policy. He served in that position longer than anyone has and under both Democratic and Republican Administrations. He also has the experience of having developed policies and programs in the legislative process and, subsequently, implemented them as a state agency head. He has served with and for some of the most influential leaders in recent Texas state history, including Lt. Governor William P. Hobby and Comptroller Bob Bullock.