Between 1977 and 1991, Michael L. Gillette, executive director of Humanities Texas and former director of the LBJ Library Oral History Program, sat down with Lady Bird Johnson to discuss her childhood, family life and experiences as First Lady. For the first time anywhere, Not Even Past is publishing audio segments from these incredible conversations.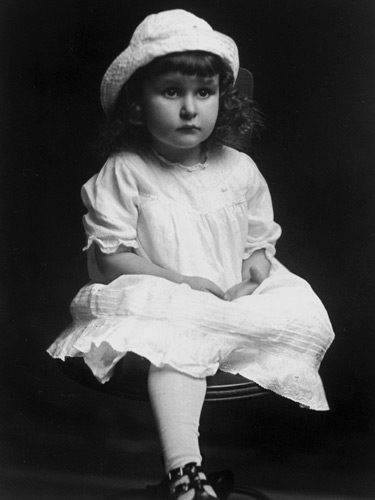 Lady Bird, 1915 (Image courtesy of the LBJ Library)
What happened when a young Lady Bird and a friend traveled to New York City in June 1934? Hear her impressions of Chinatown, Depression era poverty and a "museum for fish" she visited.
How did Lady Bird and LBJ meet? In this segment, she describes their very, very brief courtship and Lyndon's almost immediate proposal.
After LBJ's proposal, Lady Bird went out to San Marcos to meet Lyndon's parents. Here she talks about first meeting Mr. and Mrs. Johnson and her impressions of the old Texas family.
"You've brought a lot of boys home, and this time you've brought a man." These were the words of Lady Bird's father after meeting Lyndon for the first time. Hear more about that initial encounter and life at the "Brick House," Lady Bird's family home in Karnack, TX.
Credits:
Claudia "Lady Bird" Johnson Oral History Interviews, by Michael L. Gillette, LBJ Library