History Professors Emilio Zamora, University of Texas, and Andrés Tijerina, Austin Community College, are co-directing the one-year project to increase the number of entries on Mexican Americans in Texas history in the Texas Handbook Online, the well-known and respected encyclopedia of the Texas State Historical Association (TSHA). They are currently seeking academic and non-academic researchers to prepare essays on historically significant men and women, events, places, and themes in order to expand the breadth and depth of the Handbook.
The TSHA initiated the Handbook as a two-volume encyclopedia in 1952. By 1999, they digitalized its contents, making them available to a wider readership online. The Texas Handbook Online has become the nation's preeminent state encyclopedia with well over 25,000 essays and more than 400,000 readers a month from more than 200 countries and territories from around the globe. Part of this growth involved a concerted effort in the 1980s by the TSHA to produce additional entries on Mexican Americans. More than twenty-five years have passed since Dr. Cynthia Orozco and Teresa Palomo Acosta led this project. Since then, researchers have made significant progress in Mexican American history and contributed to the expanded public and professional interest in the field.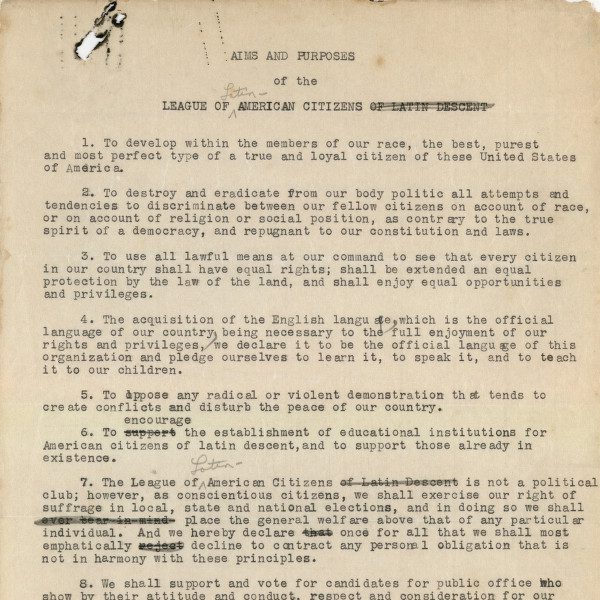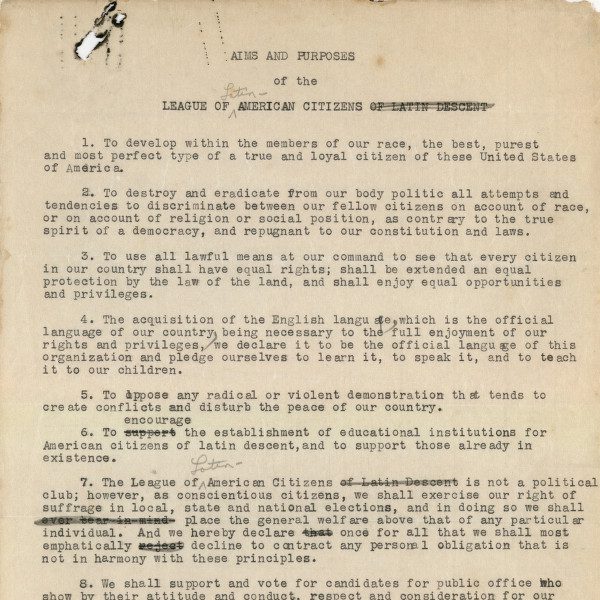 Existing essays include, for example, biographical pieces by Cynthia Orozco on such historical figures as Petra Vela de Vidal Kenedy, a rancher and philanthropist of the nineteenth century, and Alonso Perales, a co-founder of the League of United Latin American Citizens. Vela de Vidal Kenedy figured prominently in the development of the cattle industry in the Texas-Mexico region and in the story of international conflict and ethnic strife in south Texas. She was also generous with her wealth: her obituary notes that "the poor never appealed to her in vain and their wants were often anticipated." Perales helped usher in an ethnic form of politics that made constitutional claims for equal rights during the middle of the twentieth century. According to Orozco, he was "one of the most influential Mexican Americans of his time, . . . a defender of la raza, especially battling charges that Mexicans were an inferior people and a social problem."
The Tejano History Handbook Project intends to capitalize on the quality and growth of existing entries by identifying researchers to write new essays. The new entries will adhere to the high standards of scholarship evident in the Texas Handbook Online and they will be subjected to rigorous review. Thanks to these entries, the general public as well as public school students and university researchers can come to understand the importance of Mexican Americans in Texas history.
Inquiries on the Tejano History Handbook Project should be directed to Dr. Emilio Zamora, e.zamora@austin.utexas.edu.
And read about Dr. Zamora's book, Claiming Rights and Righting Wrongs in Texas; Mexican Workers and Job Politics during World War II
---
The views and opinions expressed in this article or video are those of the individual author(s) or presenter(s) and do not necessarily reflect the policy or views of the editors at Not Even Past, the UT Department of History, the University of Texas at Austin, or the UT System Board of Regents. Not Even Past is an online public history magazine rather than a peer-reviewed academic journal. While we make efforts to ensure that factual information in articles was obtained from reliable sources, Not Even Past is not responsible for any errors or omissions.