By Bruce J. Hunt
At the Republican presidential debate on September 7, Texas Governor Rick Perry surprised many listeners by responding to a question about the scientific evidence for global climate change by referring to the seventeenth-century century Italian mathematician and astronomer Galileo Galilei. After claiming that "the science is – is not settled" on climate change, Perry went to say that "The idea that we would put Americans' economy at – at – at jeopardy based on scientific theory that's not settled yet, to me, is just – is nonsense. I mean, it – I mean – and I tell somebody, I said, just because you have a group of scientists that have stood up and said here is the fact, Galileo got outvoted for a spell."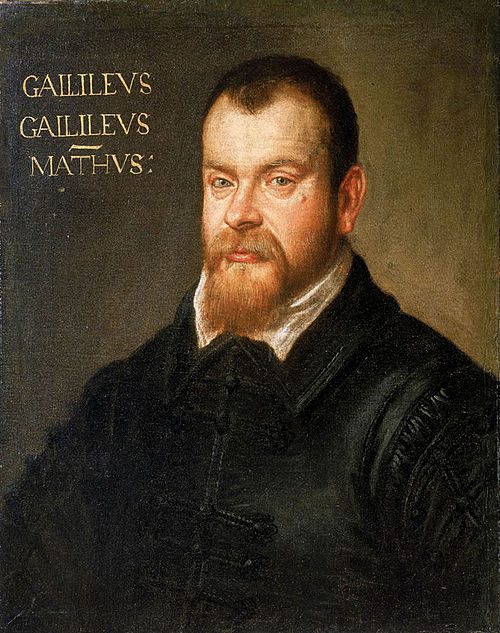 It is hard to say exactly what Governor Perry intended by his reference to Galileo, but presumably he meant that the scientific majority isn't always right – that Galileo was "outvoted for a spell" when he argued that the Earth goes around the Sun. As it turned out, Galileo was correct, and Perry seems to think that the relatively few scientists who now argue that humans are not causing global climate change may eventually turn out to be right as well. Though Galileo faced objections from some astronomers and natural philosophers, the people who "outvoted" him in a way that counted were theologians and other officials of the Catholic Church, first in 1616 when they condemned Copernicus's heliocentric theory as "erroneous in faith" and again and more forcefully in 1633 when they found Galileo guilty of continuing to advocate Copernicanism after being told not to.
Much more on Galileo and his troubles with the Church can be found on the Galileo Project website at Rice University.
Painting of Galileo by Domenico Tintoretto. Public domain via Wikimedia Commons.
---
The views and opinions expressed in this article or video are those of the individual author(s) or presenter(s) and do not necessarily reflect the policy or views of the editors at Not Even Past, the UT Department of History, the University of Texas at Austin, or the UT System Board of Regents. Not Even Past is an online public history magazine rather than a peer-reviewed academic journal. While we make efforts to ensure that factual information in articles was obtained from reliable sources, Not Even Past is not responsible for any errors or omissions.