The first speaker of the IHS's 2020-2021 program, Climate in Context: Historical Precedent and the Unprecedented, will be Dr. Dagomar Degroot. Dr. Degroot is an Associate Professor of Environmental History at Georgetown University.
Degroot's first book, The Frigid Golden Age: Climate Change, the Little Ice Age, and the Dutch Republic, 1560-1720, explores the Dutch Golden Age against the backdrop of changing climatic conditions caused by the Little Ice Age. Starting in the thirteenth century and continuing into the mid-nineteenth century, the Little Ice Age was a period of cooling of the Earth's climate. This global cooling wreaked havoc on societies around the world as diverse societies faced outbreaks of epidemic diseases, failed harvests, and unpredictable weather patterns.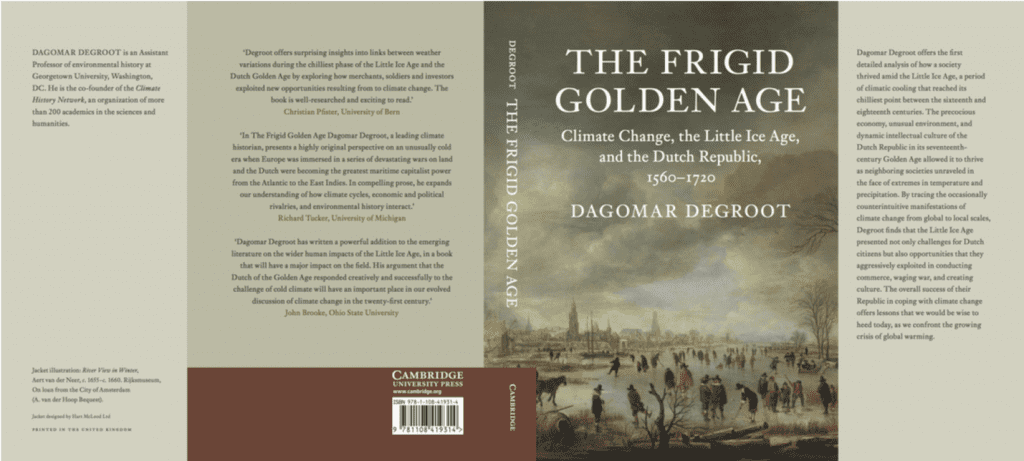 The Frigid Golden Age deviates significantly from the narrative often put forth by climate historians writing about the Little Ice Age. Rather than portraying the Dutch as woeful victims of the Earth's cooling climate, Degroot illustrates that the Dutch Republic actually flourished during this period of climate change. Drawing on extensive archival materials from the Netherlands and the United Kingdom, as well as climatological evidence, he shows how Dutch merchants, politicians, soldiers, and farmers demonstrated resilience and ingenuity in the face of the Little Ice Age.
The Frigid Golden Age joins a growing number of works that critically engage with the social, political, economic, and environmental consequences of the Little Ice Age. Published the same year as Degroot's book, Sam White's A Cold Welcome explores how in the first century of English, French, and Spanish exploration and colonization of North America, Europeans faced unknown and volatile climates wrought by the Little Ice Age. These harsh climatic conditions caused violent encounters with Native Americans and left Europeans in precarious, often life-threatening positions on the North American continent.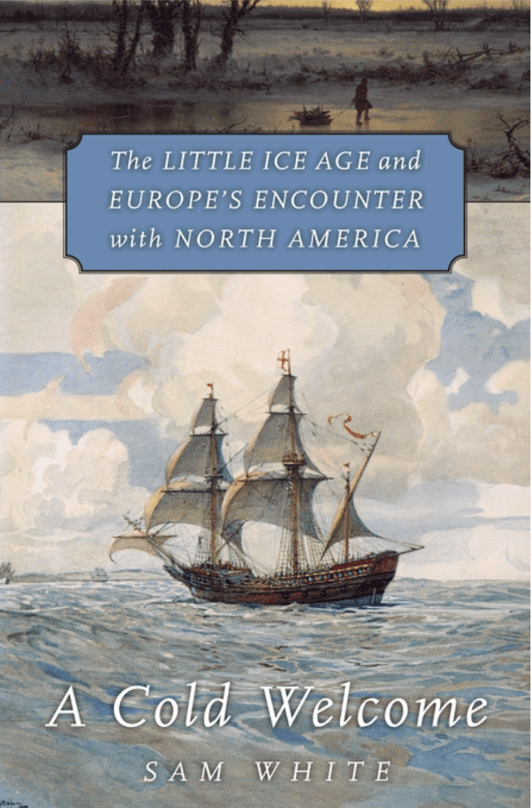 Philipp Blom's Nature's Mutiny surveys the social, economic, and intellectual disruptions caused by the Little Ice Age in Europe during the seventeenth century. It argues that these climate-induced disruptions led to an era of European exploration, urbanization, and intellectual freedom that formed the foundation for the beginning of the Enlightenment.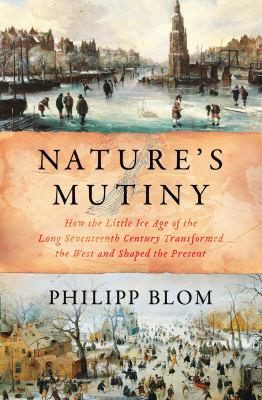 Bradley Skopyk's Colonial Cataclysms examines how Native farmers in New Spain in the sixteenth and seventeenth centuries faced massive floods and large-scale soil erosion caused by colder temperatures and higher levels of rainfall induced by the Little Ice Age. These climatic changes uprooted customary agricultural practices and transformed perceptions of land use in colonial Mexico as farmers sought innovative responses to their changing climate.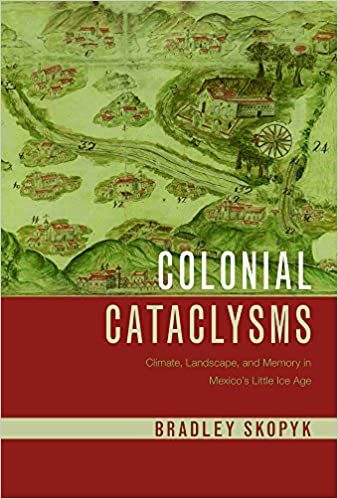 Dr. Degroot's IHS talk will take place at noon on September 21, 2020. The talk will be available for viewing on the IHS YouTube channel after the presentation. For more information or to reserve your virtual spot, please contact cmeador@austin.utexas.edu.