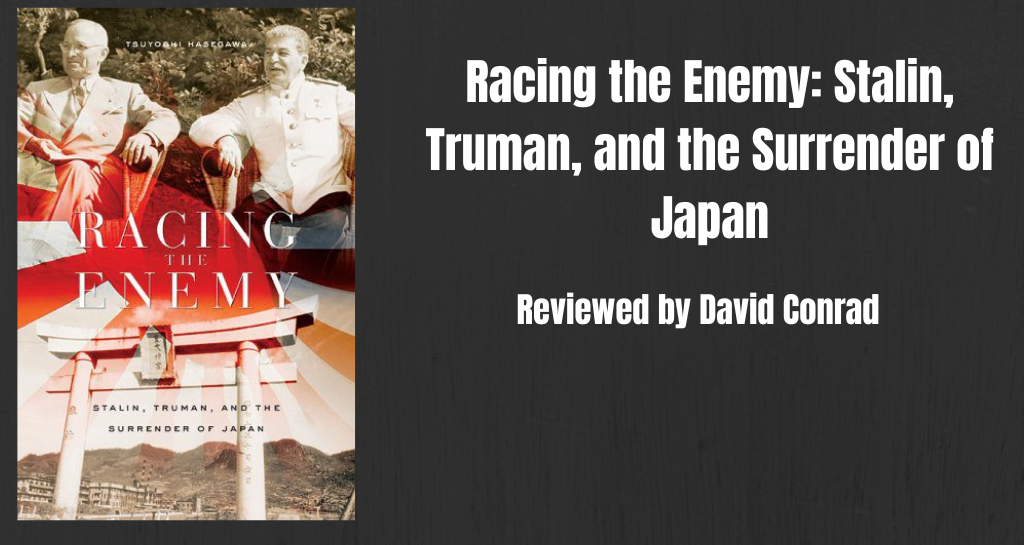 On August 6, 1945, the United States of America became the first (and so far only) nation to use atomic weapons against an enemy. Since then, the world has wrestled with questions about the bombings of Hiroshima and Nagasaki: Did the A-bombs save American and Japanese lives by hastening Japan's surrender? Could the war have ended differently, with less loss of life? Did the U.S. hope to strike terror in Stalin's heart as much as in Emperor Hirohito's? How much did President Truman know about the bombs, and what did he think about their ethical implications?
These questions do not belong only to armchair generals and academics. They belong to all inhabitants of this world of nuclear proliferation. How do we find the answers to these important, emotional, divisive questions? How do we separate facts from convictions and recreate the events that led to the destruction of two Japanese cities, the loss of hundreds of thousands of lives, and the start of the Cold War?
For starters, we can read Tsuyoshi Hasegawa's magnificent page-turner, Racing the Enemy. Hasegawa gives us a riveting, month-by-month, day-by-day, and even minute-by-minute narrative of the end of the war in the Pacific. The story that emerges is very much a global one. Hasegawa gracefully moves us from Washington to the Crimea, from Moscow to occupied Manchuria, from Tokyo to the Kuril Islands. His assiduous attention to detail—to the treachery of time zones, to diplomacy lost in translation, to treaties made and violated—puts us in the thick of momentous and terrifying events. Rival factions in the Japanese bureaucracy debate how to end the war with honor, Stalin plots territorial acquisition, and the U.S. government rejects diplomatic overtures in favor of an unprecedented show of force.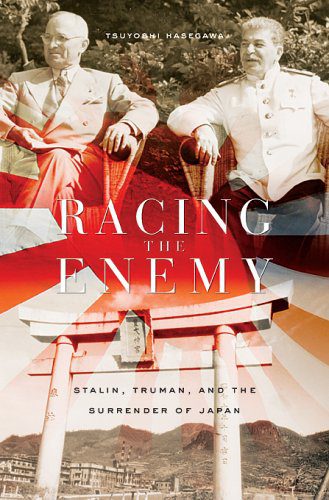 And what of the A-bombs? According to Hasegawa, Japan surrendered primarily due to the threat of Soviet invasion; the shared fate of Hiroshima and Nagasaki merely provided a palatable public rationale. The bombs signaled to Stalin that time was not on his side, and led him to hurriedly instigate the almost-forgotten final land battle of World War II. Truman could have profitably pursued a negotiated, conditional peace, but for political and personal reasons he tacitly supported the use of the weapons of mass destruction.
Racing the Enemy is high political drama grounded in Japanese, Soviet, and U.S. archival material. It will not be the final word on the end of the war, but it is a powerful and authoritative volume that all subsequent debate on the subject should reference. No one with even a passing interest in the Pacific theater, atomic warfare, or the early Cold War can afford to miss it.