A Separation is an Iranian drama directed by Asghar Farhadi.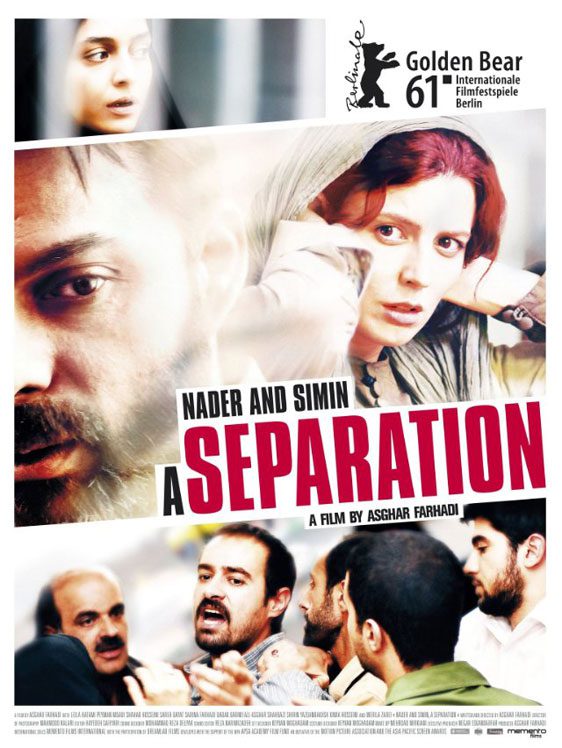 As is indicated by the title, the film focuses on the separation of Nader and Simin, an affluent couple residing in Tehran. Simin wishes to escape Iran's repressive society and move to Canada, which she believes is a more suitable environment to raise their daughter, Termeh. Nader refuses to leave under the pretext that he must stay in Iran to take care of his elderly father who is suffering from advanced Alzheimer's disease.  Their situation is further complicated by Razieh, a devout Muslim woman from the lower economic class, who is hired to help care for Nader's father. Numerous financial and personal conflicts pit the well-off Nader and Simin against Razieh and her unemployed, debt-ridden husband, Hojat.
The Family Protection Law of 1967 mandated that all marriage contracts must include certain rights to divorce for women.  While the FPL increased the number of female-initiated divorces in the urban community as a result, the overall rate of divorce dropped substantially.  Women became more assertive in the home and in public as a result of this law, and embraced their roles in society with much greater confidence.  With the establishment of the Islamic Republic and the institution of the Islamic Civil code in 1979, however, the FPL was repealed.  Under the new system, women were expected to endure most forms of sexual, physical and mental abuse in marriage.  Female initiated-divorce was permitted only in the case of male impotence, severe drug addiction, or intolerable violence.  Women who did achieve divorce sacrificed their right to their children, as divorced women had severely limited custody rights.  Of course conditions are not quite as austere in the present day and children can sometimes choose which parent they want to live with.
Through these family frays and a vivid depiction of the limitations of the Islamic court system, Farhadi composes a brilliantly accurate rendition of the current issues in Iranian society today.  The "bi-culture" phenomenon, which is often cited as a contributing factor to the culmination of the 1979 Revolution, is effectively demonstrated by the two conflicting families in the film.  Nader and Simin represent the urban, upper-middle class, educated and with secular leanings, who grapple with such issues as to whether or not they should emigrate to a more open society for the sake of their child.  Razieh and Hojat embody the lower economic echelon, which is composed of the more traditional and religious elements of Iranian society.  The struggles endured by this class typically arise from poverty, as is exemplified by Hojat's unemployment and debts, which in turn forces Razieh to take a job that gives her religious qualms.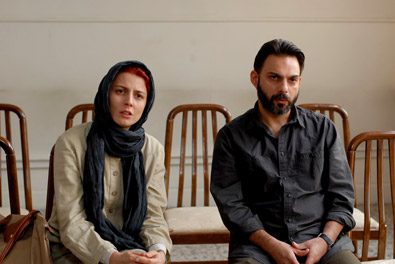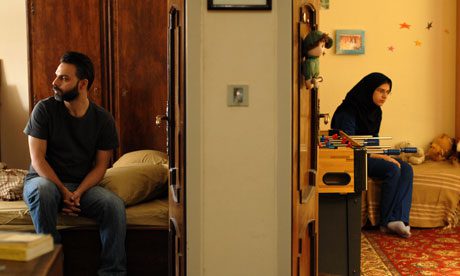 Through his expert direction, Farhadi masterfully elicits a sense of empathy for each one of the characters, despite the nature of their involved conflict.  Indeed there are no antagonists in this film; all of the characters are inherently good people and are simply striving to survive against life's challenges.  What distinguishes A Separation from other Oscar-nominated dramas is the fact that it is a portrayal of the experience of an entire nation, contained in an engaging story, based on the realities of present-day Iranian society.