by Claudia Espinoza
Read the Full Research Paper
See the complete list of Claudia's primary and secondary sources
The Iranian Revolution of 1979 affected the lives of all Iranian citizens, especially women. Claudia Espinoza illustrates how Ayatollah Khomeini's new theocratic government implemented segregationist policies that drastically changed the dress code, legal rights, and professional opportunities available to Iranian women. Espinoza emphasizes that while women's overall role in Iranian society was and remains restricted relative to Western standards, some women have embraced the traditional, desexualized aethetic ushered in by revolutionary reform.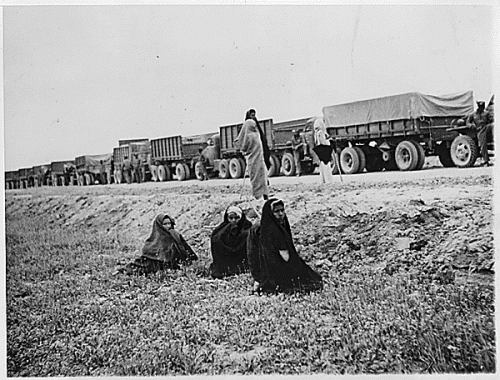 Women in east Iran watch Allied supply trucks en route to the Soviet Union during World War II.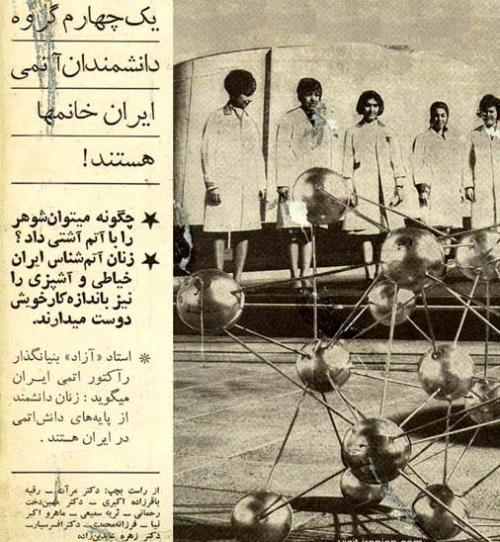 An Iranian newspaper clip from 1968 reads: "A quarter of Iran's Nuclear Energy scientists are women." The picture shows some female Iranian PhDs posing in front of Tehran's research reactor.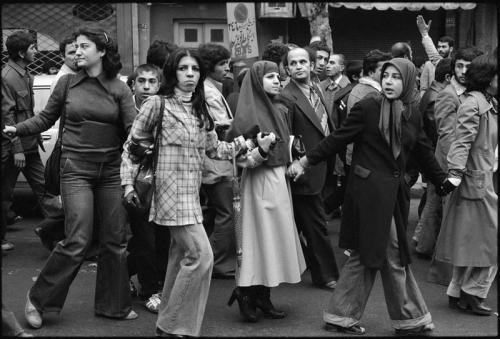 Anti-Shah demonstrators marching near a shopping street in Tehran in December 1978.

Supporters strain to catch a glimpse of the Ayatollah Khomeini at the Refah School in Tehran in February 1979.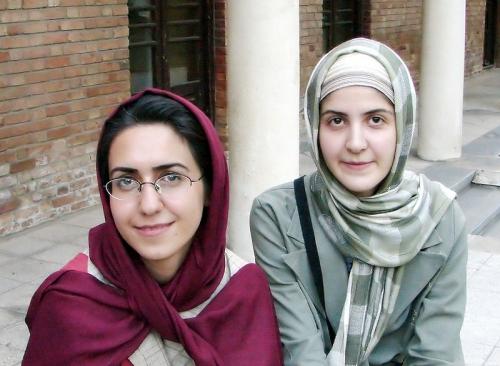 Two Iranian women wear different versions of the hijab scarf: one is a single scarf that reveals the women's hair. The other consists of two scarves that cover the woman's hair entirely.
Individual Historical Paper
Senior Division
Teachers: Linda E. Kleeman, Mari Glamser, Stephen Martin
Photo credits:
Photographer unknown, "Near East Iran – truck convoy of US Supplies for USSR," 5 June 1943
Courtesy of the Franklin D. Roosevelt Library & Museum via Wikimedia Commons
Photographer unknown, Untitled, 1968
Courtesy of Wikimedia Commons
David Burnett, "Anti-Shah demonstrators marching near a shopping street in Tehran," 27 December 1978
Courtesy of Parsine.com via Wikimedia Commons
David Burnett, "Supporters strain to catch a glimpse of the Ayatollah Khomeini at the Refah School in Tehran," 3 February 1979
Courtesy of Parsine.com
Hamed Saber, "S+F-N", 13 July 2007
Courtesy of Hamed Saber/Flickr Creative Commons