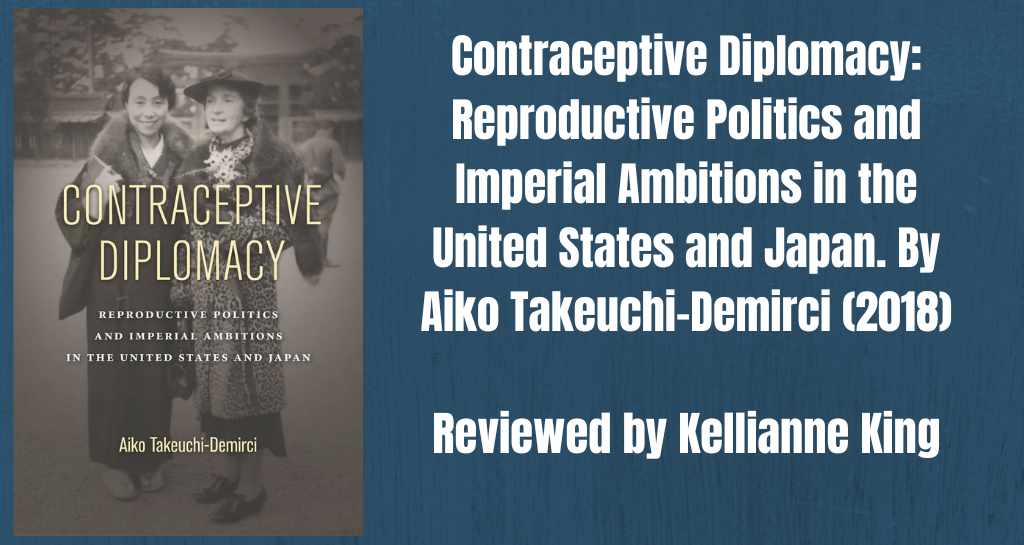 In her first book, Aiko Takeuchi-Demirci enters a longstanding conversation surrounding twentieth-century eugenics projects. Contraceptive Diplomacy adopts a transpacific approach to reproductive politics, focusing on joint Japanese-American efforts to curb population growth and maintain strong national bodies. Takeuchi-Demirci grounds her analysis in two women central to the movement: Margaret Sanger and Ishimoto Shizue. As she traces Japanese-American relations and birth control activism throughout the century, Takeuchi-Demirci finds that state governments' racial fears and desire for international dominance eclipsed Sanger's and Shizue's feminist goals. Rather than provide women more control over their own reproduction, Japan and the United States harnessed eugenics discourse to demonstrate their cultural and scientific advances and reduce "undesirable" populations.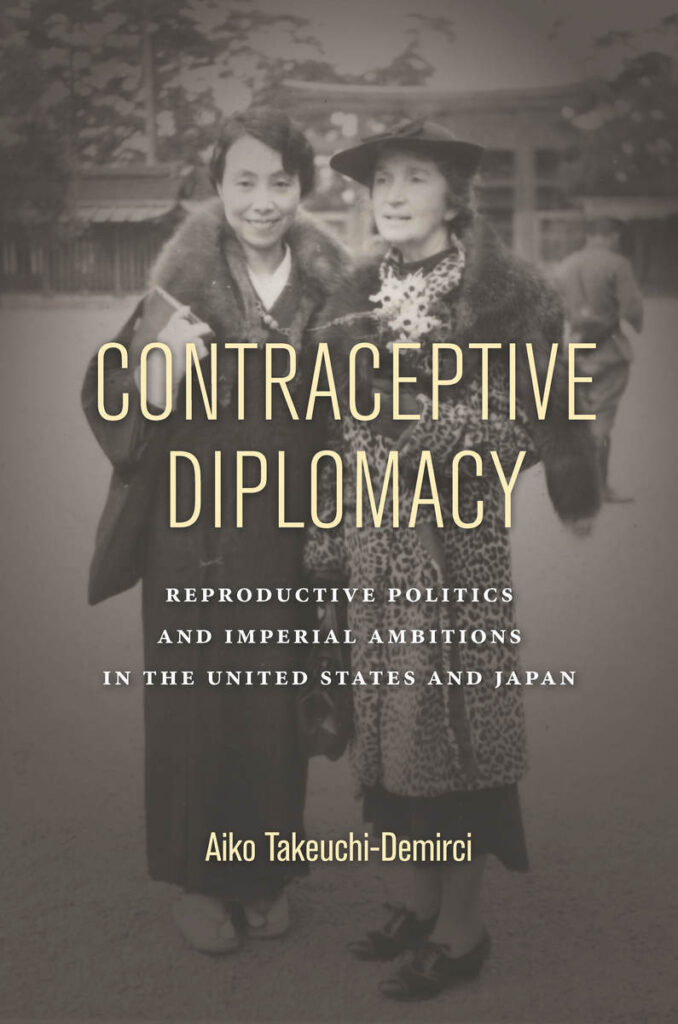 Takeuchi-Demirci begins by highlighting Sanger's trip to Japan following World War I. Already infamous in the United States for her birth control activism, Sanger's decision to move her work abroad allowed her to escape the frustrations she experienced in her domestic efforts. The Japanese government saw in Sanger's call a way to resolve a host of social problems by limiting the population, while an active women's movement, well aware of her work, welcomed Sanger as a fellow woman dedicated to reproductive rights. Moving from the post World War I moment to the tense years leading up to the Second World War, Takeuchi-Demirci shows that Sanger and Shizue maintained a connection throughout the conflict, albeit with tensions, and reframed birth control as a way to obtain international peace by balancing the world order. Anti-Japanese feelings in the United States ultimately inspired an immigration ban. Fearing "The Yellow Peril," the U.S. government became concerned that Japanese migrants, who supposedly reproduced at alarming rates, would overrun the white population. The U.S. government also blamed Japan's "aggressive" imperialism on Japanese women's robust fecundity. Around the same time, Sanger began to temper her radicalism and joined forces with eugenicists interested in population control. Despite the fact that these men wanted to promote reproduction in white women while reducing it among non-white, Sanger nevertheless saw the alliance as an opportunity to promote birth control as a benefit for women.
In U.S. occupied Japan after World War II, caution about population control following the Nazi genocide did not prevent the U.S. from promoting birth control behind the scenes or from claiming that these efforts were indigenous-led. In particular, Takeuchi-Demirci argues, the United States hoped reducing the population and enhancing its quality would defend against communist infiltration. When birth rates did in fact decline, the U.S. envisioned replicating their approach throughout Asia. Takeuchi-Demirci shows how the Japanese continued these efforts and linked them to "New Japan," the empire's more modern, progressive successor. Sanger participated in these activities by pushing to develop new birth control technologies using Eastern countries, and people, as a testing ground. Japan hesitantly accepted this offer, but insisted on leading the project to mitigate any Western exploitation. The Japanese eventually lost interest in the population control movement as birth rates continued to fall, to the distress of the United States, which remained intent on preventing communism's spread through modified populations.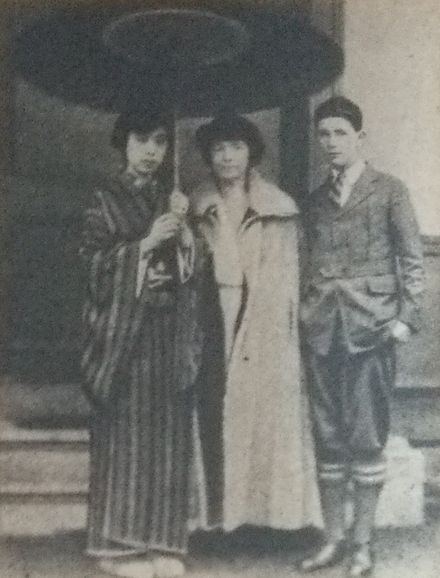 Contraceptive Diplomacy travels uncharted territory by investigating transpacific attempts to bolster state power through a combination of birth control and eugenics. Takeuchi-Demirci's work reminds us that U.S. eugenics projects did not exist in isolation, but on the world stage during a century fraught with international conflict. In working together to promote population control, Japan and the United States actually competed to demonstrate their cultural and scientific superiority. Feminist-led initiatives became, as Takeuchi-Demirci calls it, "a tool for patriarchal control and world domination" (210). Born in an anti-imperialist and socialist climate during the first World War, birth control traveled in imperialistic ways to facilitate international diplomacy. Takeuchi-Demirci shows the different ways discourses can be manipulated to serve dominant desires, and how even those who initially resisted this co-option, such as Sanger, become complicit. While the argument that eugenics served state goals is not particularly new, Takeuchi-Demirci does shed light on previously ignored Japanese-American projects. Her work makes this scholarly oversight appear all the more glaring given Sanger's extensive involvement with the Japanese government and women's groups.
Not all of Takeuchi-Demirci's goals are achieved, however. Her stated intention to trace her narrative through Sanger and Schizue does not materialize; in fact, Schizue seems confined to the first few chapters, before disappearing as Sanger steals the show. While the women's understated presence may make sense in light of the state's tightening control over birth control, Sanger's continued appearance seems to privilege the Western activist. Nevertheless, Takeuchi-Demirci's has produced a fine book, as well as a relevant one. Her epilogue notes continuing twenty-first century eugenics projects and renewed fears about non-white reproduction outstripping that of whites (one thinks, for example, of United States anxiety over supposed Mexican "anchor babies.") Contraceptive Diplomacy will appeal to a wide variety of readers, including those interested in international relations, twentieth-century United States or Japanese history, gender history, and the history of medicine.
Kellianne King is a graduate student pursuing a dual-title in History and Women, Gender and Sexuality Studies at Penn State University. Her areas of interest include nineteenth and twentieth century United States history as well as the history of medicine and psychiatry.
Notes from the Field
The "Knock Knock Who Is There" Moment for Japan
Racing the Enemy