By Joan Neuberger
Do you love Texas history? The Texas State Historical Association, which makes Texas history readily accessible through its Digital Gateway to Texas History, now offers a huge, new, terrific series of readings in the Handbook of African American Texas.
Launched on Juneteenth, 2013, the anniversary of the day in 1865 when news of the Emancipation Proclamation reached African American Texans, this 800 article online encyclopedia includes more than 300 new entries and is part of the 26,000 article collection called the "Handbook of Texas." The project was envisioned and spearheaded by Merline Pitre of Texas Southern University and former TSHA president. She worked with Randolph B. "Mike" Campbell of the University of North Texas and TSHA chief historian.
Read articles about the Victory Grill, originally opened in 1945 for servicemen returning from fighting in World War II (and pictured below).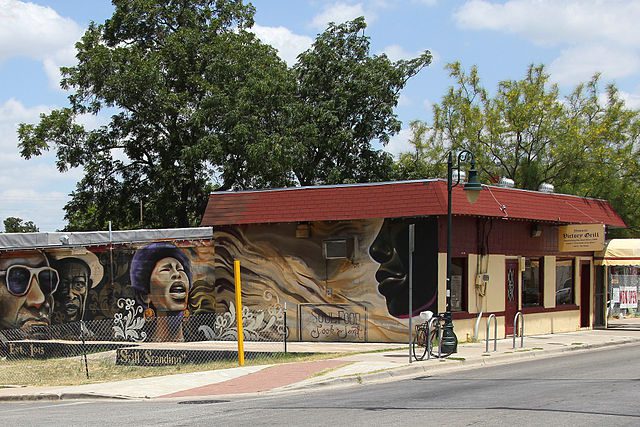 Or the history of the African Methodist Episocpal Church in Texas (this is the Wesley Chapel AME Church in Georgetown, built in 1904).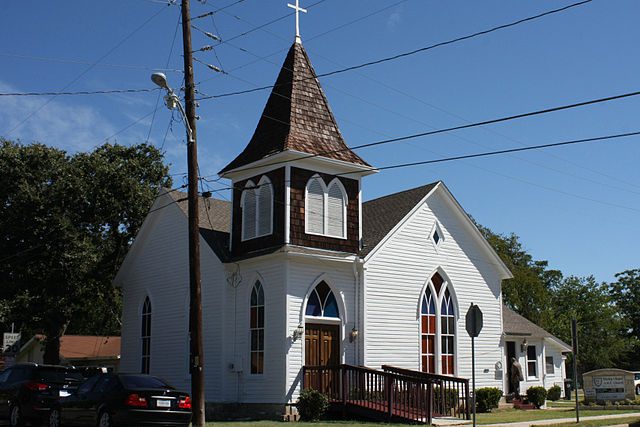 You can read about everything from Black Cowboys to Black Visual Artists, and everything in between: African American Texans in the arts, business, community organizations, education, the military, journalism, religion, sports, and slavery & civil rights.
You can find an introduction to this wonderful new resource in the Newsletter of the TSHA.
Photo Credits: Wikimedia Commons.
---
The views and opinions expressed in this article or video are those of the individual author(s) or presenter(s) and do not necessarily reflect the policy or views of the editors at Not Even Past, the UT Department of History, the University of Texas at Austin, or the UT System Board of Regents. Not Even Past is an online public history magazine rather than a peer-reviewed academic journal. While we make efforts to ensure that factual information in articles was obtained from reliable sources, Not Even Past is not responsible for any errors or omissions.