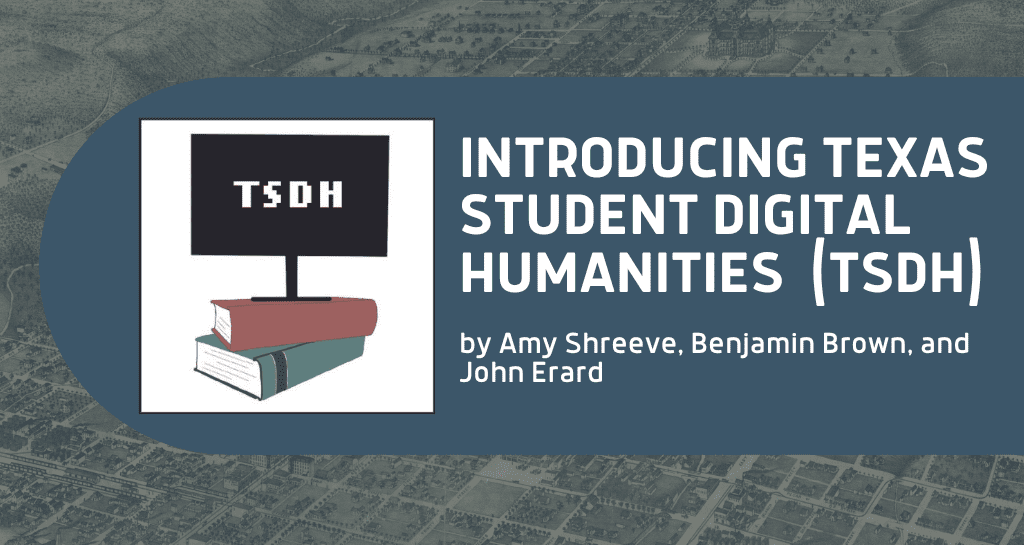 by Amy Shreeve, Benjamin Brown, and John Erard
In Liberal Arts colleges across the country, the field of Digital Humanities is steadily gaining prominence. Even for those scholars and students who are keenly aware of this digital renaissance, a poor understanding of the field sometimes deters sustained engagement. The term's proliferation has reduced it to a nebulous buzzword in the eyes of many skeptics. Part of this uncertainty stems from the word's disorienting multivalence. It can mean nothing more than using a digital archive or it can involve a maze of linear equations and eigenvectors. The capacious nature of the category explains in part the decentralized web of digital humanities initiatives operating at UT. The University has a wide range of disparate Digital Humanities efforts, including but not limited to programs in Germanic Studies, Rhetoric, English, History and Latin American Studies departments.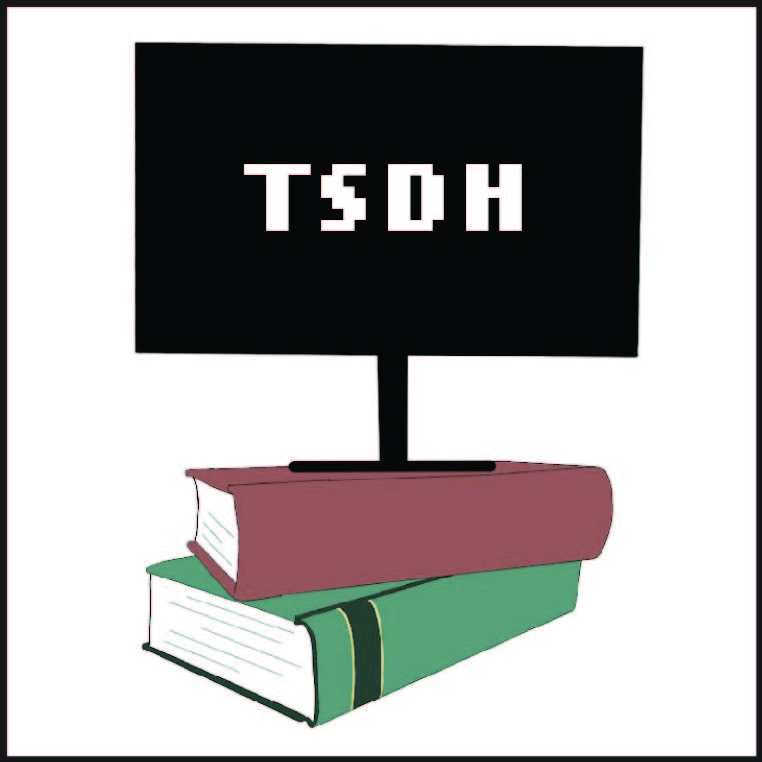 UT is clearly excited about digital humanities. As students, so are we! However, with so many digital projects and resources to choose from, students can feel lost. At the same time, there are comparatively few introductory resources, and, with some notable exceptions like library guides, those learning tools that are available are often geared more towards graduate students than undergraduates like us.
In order to bridge this gap between resources and knowledge, we are creating a new student organization called Texas Student Digital Humanities (TSDH). We are three students in the College of Liberal Arts with double majors including History and other disciplines. We were all exposed to the Digital Humanities in different ways and have worked on our own substantial projects. After meeting, we realized that there are few opportunities for students involved in the Digital Humanities to meet and work together. TSDH aims to introduce students to digital humanities and help them learn skills. We also plan to work on collaborative projects designed to put our skills to concrete use.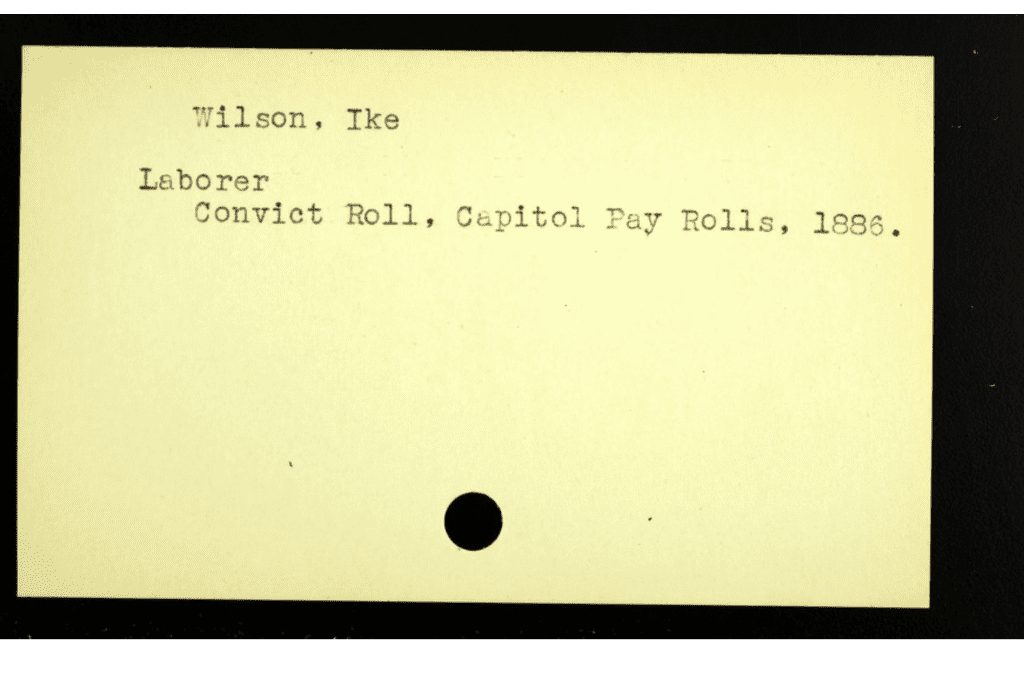 Our first collaborative project stems from a series of introductory digital humanities tutorials. The project uses little-studied employment cards from the 1880s construction of the Texas State Capitol to tell a story about the forces of labor and racial violence in Texas. Using web scraping and optical character recognition (OCR), we are converting these historical records to workable text. Then, we will cross-reference the workable text with contextualizing information in the 1880 Census. The census will serve to uncover personal stories of individuals as well as offer insights into wider geographic trends. Finally, using geographic information systems (GIS) techniques, we will then map the residences and birthplaces of those individuals who quite literally had a hand in building the state. This project will help participating students develop skills in OCR, web scraping, Python, and GIS. It will also help us uncover the spatial dimensions of a fascinating, important and often disturbing history of foreign labor, convict-leasing, and union-busting in Austin, Texas.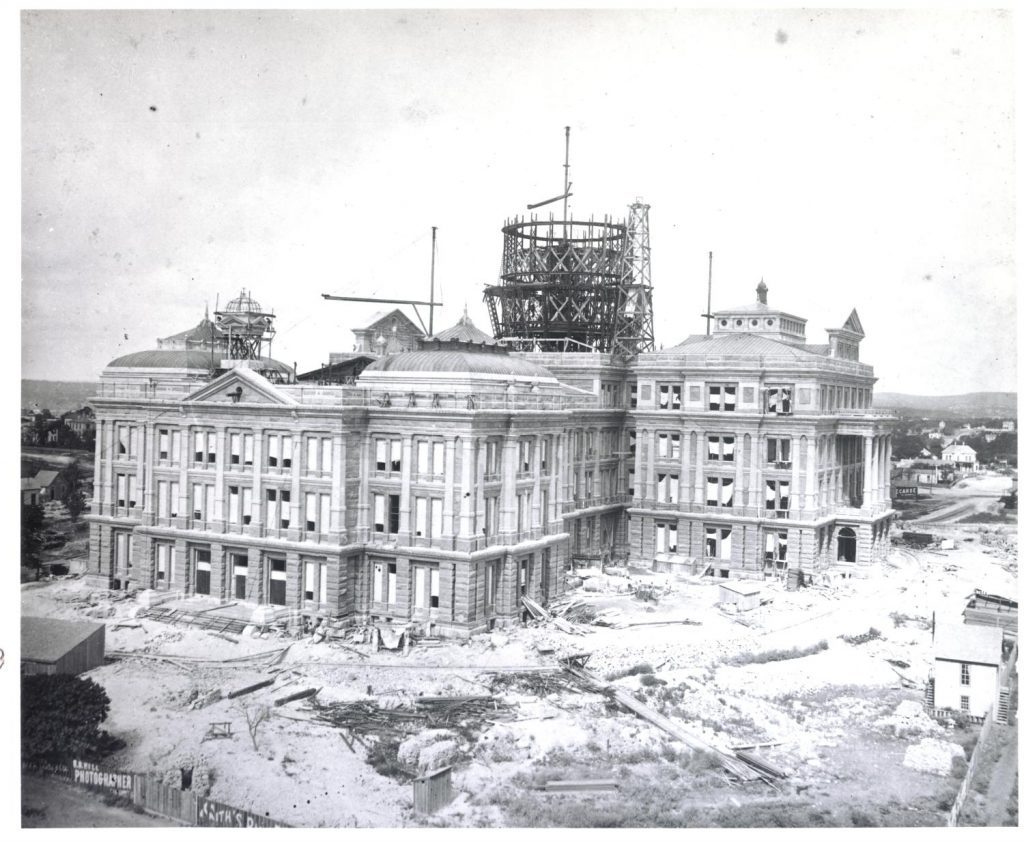 Although these skills may sound daunting, students with absolutely no digital skills are welcome into this group. We aim to make the wide breadth of digital humanities tools accessible to all humanities students. We hope to align with the Department of History's wider initiatives in Digital Humanities and we're advised by the Editor of Not Even Past, Dr. Adam Clulow, who is helping us integrate with other digital efforts in the department. Ultimately, we hope to grow beyond one department and involve students from across the entirety of the College of Liberal Arts.
If you're interested in joining or supporting this organization, email us at texas.digitalhumanities@gmail.com.
Amy Shreeve is a junior History and Rhetoric & Writing double major from Austin, Texas. Her interests lie in African American and Jewish life in the United States around the turn of the 20th century. Amy owns every National Geographic published between 2000-2013 and many non-consecutive issues since.
Benjamin Brown is a senior at UT studying History, Government, and Computer Science. He currently works as a data analyst in the Department of Government, where he uses machine learning techniques to facilitate political research. Through JapanLab, a collaborative initiative of the Department of History and the Department of Asian Studies, he is designing an educational video game focused on the 1853 Perry expedition to Japan. He has also worked on projects involving natural language processing and game development. Outside of the Digital Humanities, Ben is wrapping up an honors thesis on the ideology of northern Democrats in the 1840s.
John Erard is a junior at UT Austin studying both History and Geography. He is currently a member of the Academy of Undergraduate Researchers Across Texas (AURA-Texas) where he researches the use of spatial analysis and geoprocessing in history. His historical GIS work largely focuses on the agrarian history of Latin America, with his most recent project being an upcoming honors thesis on the privatization of mission ranchlands in Texas.
---
The views and opinions expressed in this article or video are those of the individual author(s) or presenter(s) and do not necessarily reflect the policy or views of the editors at Not Even Past, the UT Department of History, the University of Texas at Austin, or the UT System Board of Regents. Not Even Past is an online public history magazine rather than a peer-reviewed academic journal. While we make efforts to ensure that factual information in articles was obtained from reliable sources, Not Even Past is not responsible for any errors or omissions.