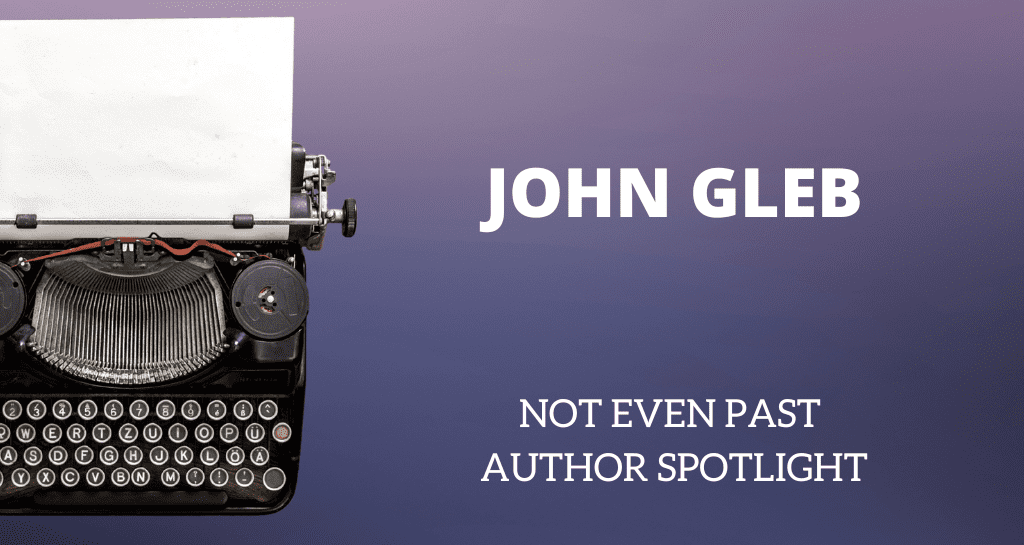 The success of Not Even Past is made possible by a remarkable group of faculty and graduate student writers. Not Even Past Author Spotlights are designed to celebrate our most prolific authors by bringing together all of their published content across the site together on a single page. The focus is especially on work published by UT graduate students. In this article, we highlight the many contributions made to the magazine made by John Gleb, who has served as Associate Editor and Communications Director of Not Even Past since August 2022.
John Gleb is a doctoral candidate in the Department of History at the University of Texas at Austin and a Graduate Student Fellow at the Clements Center for National Security. John earned his BA at the University of California, Berkeley, from which he graduated with High Honors and Highest Distinction in 2017, and received an MA from UT Austin in 2020. John is fluent in French, and between 2017 and 2018, he worked as an assistant language instructor at the Lycée Carnot in Dijon, France. He has also appeared as a guest on The Slavic Connexion, a podcast affiliated with the UT Austin's Department of Slavic and Eurasian Studies.
John's research examines on the development of the U. S. national security state, exploring the relationship between security and democracy. Focusing on the period between 1880 and 1920, when the United States began its rise to world power, his dissertation project examines early attempts to prepare democratic government for new global responsibilities. John argues that in the United States, where political power is both highly decentralized and accountable to the people, national security institutions have sought to compensate for their formal weakness by forging a broad policy consensus inside and outside government. He also calls attention to the danger inherent in consensus politics, which can engender hostility to social and political diversity.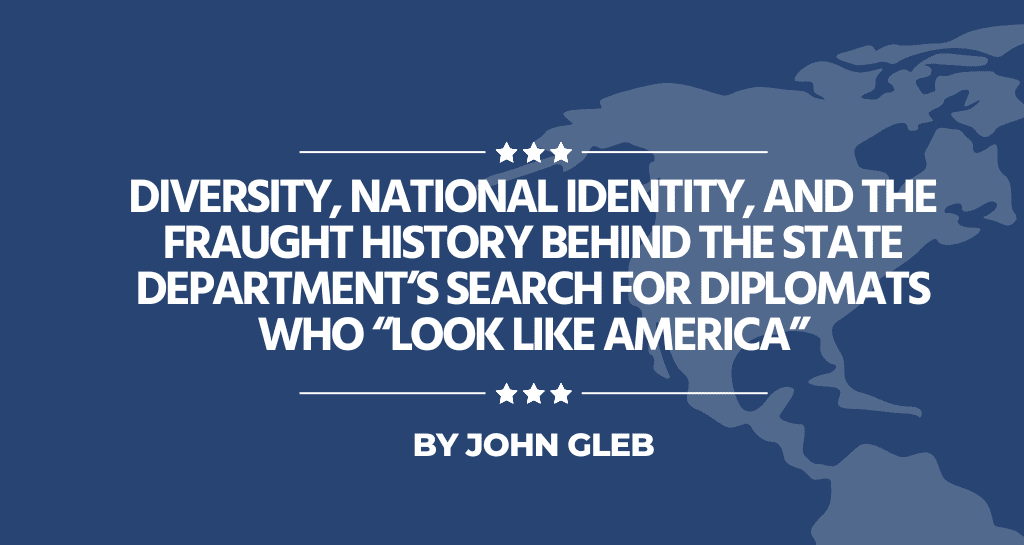 "Although State Department officials have long believed that American diplomats should 'look like America,' they have also struggled to reconcile this conviction with the reality of American social and cultural diversity. For decades, Department officials posited the existence of a single American national identity manifested uniformly throughout the United States. Their insistence on securing authentic diplomatic representation for an imagined, supposedly homogeneous American people did nothing to promote diversity. Instead, it worked to exclude members of historically marginalized communities—including women, people of color, and LGBTQI+ Americans—from the Foreign Service.
"Exclusionary nationalism was certainly not the only barrier that confronted marginalized individuals who tried to find space for themselves inside the Department. Throughout the twentieth century, chauvinistic masculinism, white supremacy, and homophobia played key roles in shaping both the institutional culture of the American foreign policymaking establishment and the political culture of the United States more broadly. Nevertheless, an examination of the State Department's unique history reveals an ironic truth: the conviction that American diplomats should 'look like America,' now the driving force behind diversification, once justified discrimination."
Read the full article here.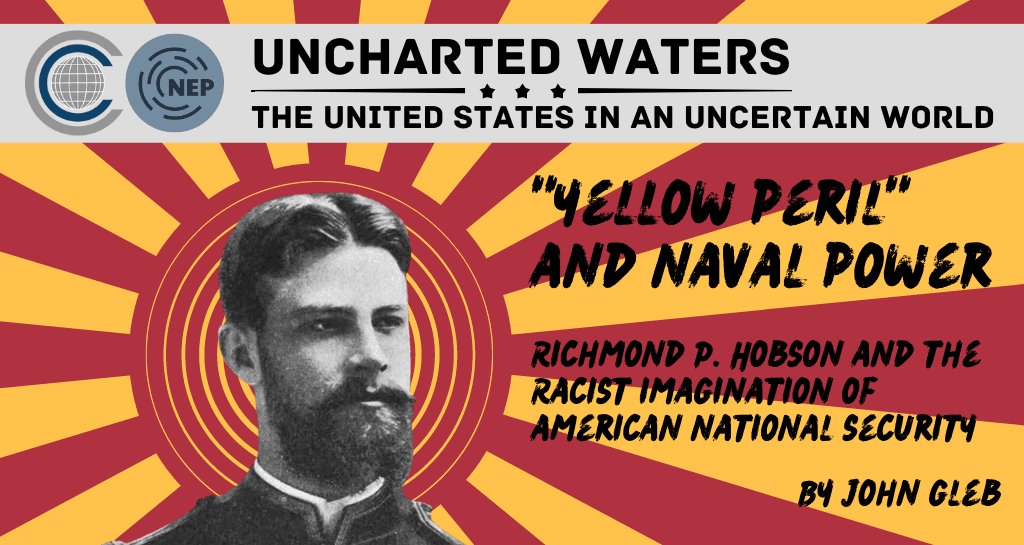 What role has racism played in the history of U. S. national security? In this article, the first installment of Not Even Past's "Uncharted Waters" article series, John found an answer in the hateful career of Richmond P. Hobson, a virulent anti-Asian racist who became a prominent advocate of American naval expansion during the early 1900s. John's article explains how two closely-related aspects of Hobson's worldview—his faith in the benevolence of American power and his ugly, racist fear of the so-called "Yellow Peril"—combined to determine how he thought about national security. As John put it, Hobson's racist fantasies mattered "both in spite and because of the way they warped the world around him": "Not only did they condition his responses to political events both at home and abroad; in doing so, they also performed important intellectual work, reinforcing and eventually transforming the underpinnings of his outlook on foreign affairs."
Read the full article here.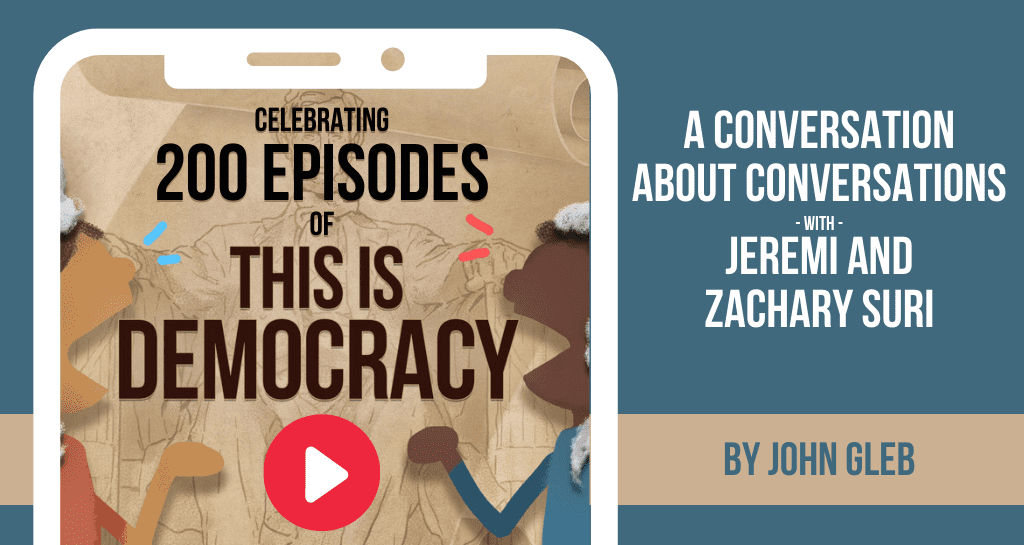 In July 2022, Not Even Past's partner podcast This Is Democracy recorded a landmark 200th episode. To mark the occasion, John sat down for a conversation with podcast hosts Jeremi Suri and his son Zachary. Suri is the Mack Brown Distinguished Chair for Global Leadership, History, and Public Policy at UT; 17-year-old Zachary is an award-winning poet who recently became Austin's Youth poet Laureate. John's article sheds light on how this intergenerational duo try to model on air their vision of democracy itself: "an endless, boundless conversation carried on outside the constricting halls of established institutions, always changing and never beholden to external authority."
Read the full article here.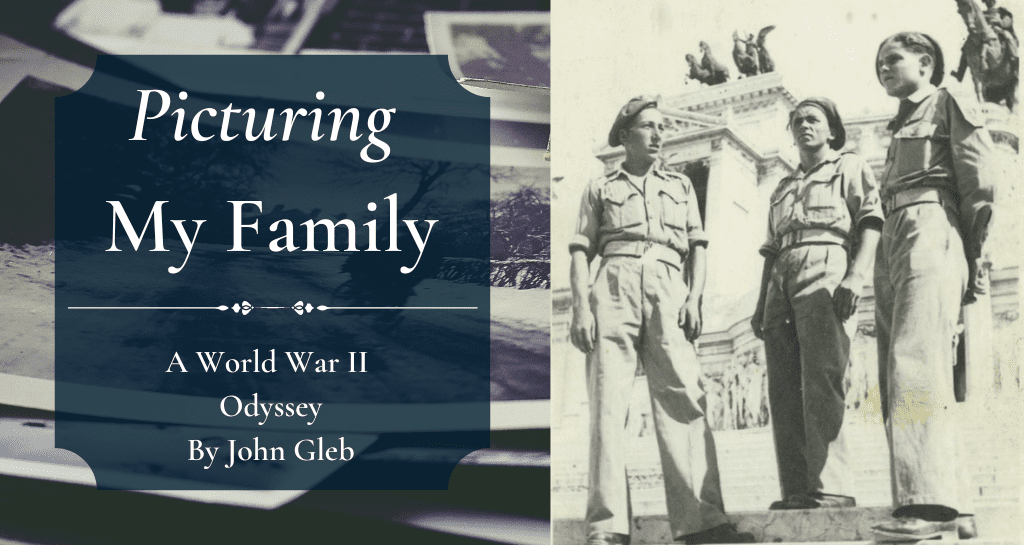 In this contribution of "Picturing My Family," a digital archive curated by Not Even Past, John presented a photograph of his paternal grandfather, Borys Gleb, whose life was radically transformed by World War II. The photograph helps illuminate the war's sweeping global context; the accompanying texts tells a moving family story.
View the photograph here.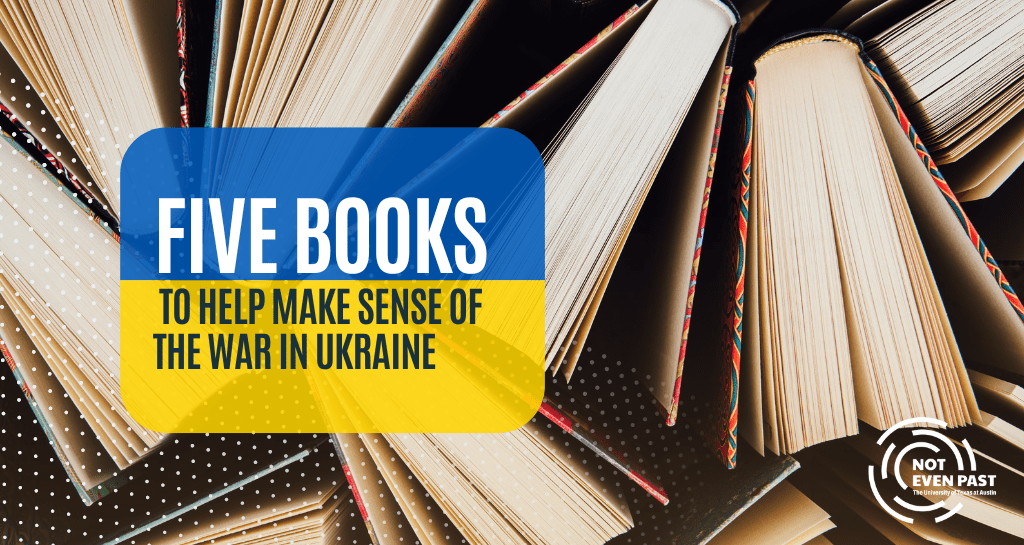 On 24 February, 2022, Russia shocked the world by dramatically escalating its longstanding war with Ukraine. Since then, numerous experts—including students, faculty, and alumni of the University of Texas at Austin—have performed a vital public service by commenting directly on the Ukraine crisis, unpacking its complicated origins and exposing its devastating impact. Inspired by their work, and hoping to enrich it further, graduate students enrolled in UT's History PhD program prepared the following list of recommended books by leading scholars, all of whom have analyzed historical events and processes relevant to the war in Ukraine. None of the books included in the list are about the war itself. Instead, they provide readers with background information that will help illuminate the war's broader historical contexts.
John joined his fellow UT Austin graduate students in submitting a book recommendation. His essay reviews German Atrocities 1914: A History of Denial (2001) by John Horne and Alan Kramer.
Read John's recommendation, alongside those of fellow graduate students, here.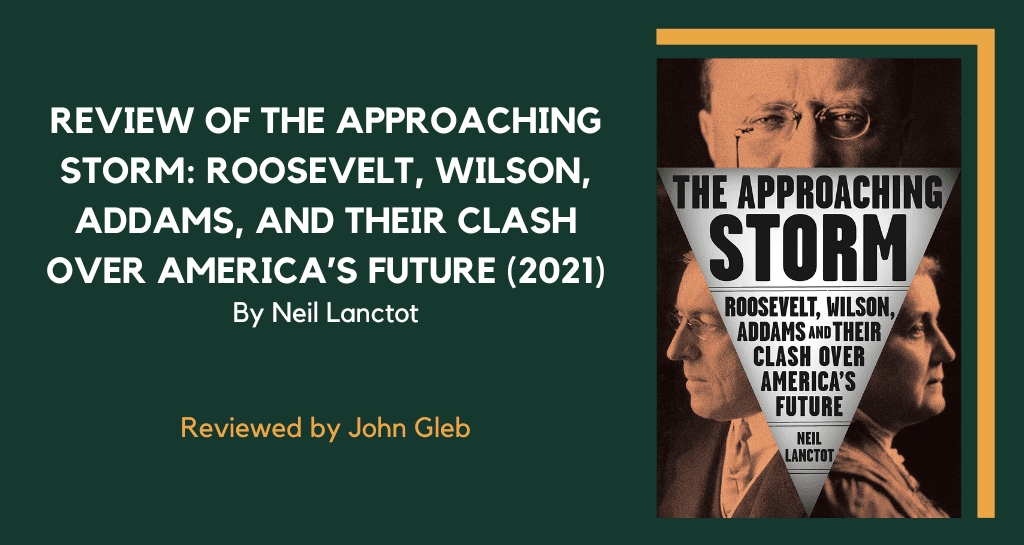 "Lanctot's book reminds us that the seemingly inevitable transformation of the United States into a great military power was not, in fact, inevitable at all. Between 1914 and 1917, American leaders could have steered their country down a very different path, committing themselves to forging world peace without fighting [Woodrow] Wilson's 'war to end all wars.' Today, as shifts in the global balance of power make American military supremacy increasingly difficult to maintain, that's something worth thinking about."
Read the full review here.
---
The views and opinions expressed in this article or video are those of the individual author(s) or presenter(s) and do not necessarily reflect the policy or views of the editors at Not Even Past, the UT Department of History, the University of Texas at Austin, or the UT System Board of Regents. Not Even Past is an online public history magazine rather than a peer-reviewed academic journal. While we make efforts to ensure that factual information in articles was obtained from reliable sources, Not Even Past is not responsible for any errors or omissions.