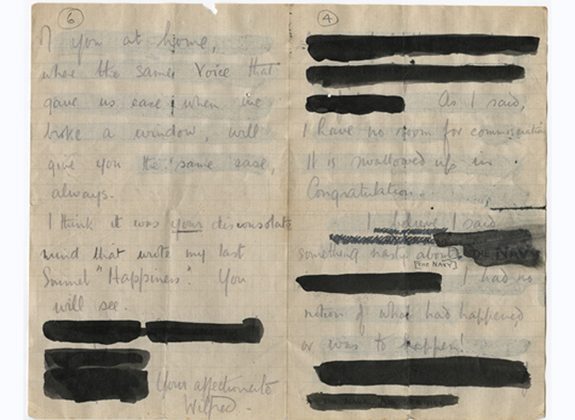 One of my most jarring discoveries was that official wartime censorship—carried out by the military, the War Office, and the press—coincided with the self-censorship that psychiatrists of the time identified as a major contributor to shell-shock and to the disillusionment expressed by combat veterans.
15 Minute History

During the explosion of African American cultural and political activity that came to be known as the Harlem Renaissance, a number of white women played significant roles. Their involvement with blacks as authors, patrons, supporters and participants challenged ideas about race and gender and proper behavior for both blacks and whites at the time. Guest Carla Kaplan, author of Miss Anne in Harlem: White Women of the Harlem Renaissance, joins us to talk about the ways white women crossed both racial and gender lines during this period of black affirmation and political and cultural assertion.

In the early 20th century, an unprecedented cultural and political movement brought African-American culture and history to the forefront of the US. Named the Harlem Renaissance after the borough where it first gained traction, the movement spanned class, gender, and even race to become one of the most important cultural movements of the interwar era. Guest Frank Guridy joins us to discuss the multifaceted, multilayered movement that inspired a new generation of African-Americans—and other Americans—and demonstrated the importance of Black culture and its contributions to the West.