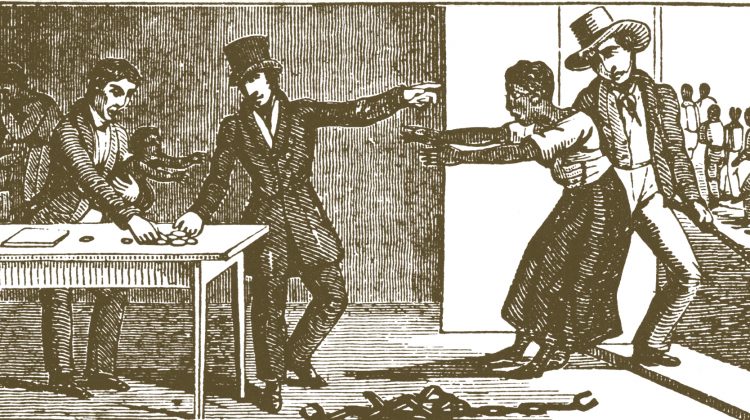 The Price for their Pound of Flesh is the first book to explore the economic value of enslaved men, women, and children in the American domestic slave trade, from before they were born until after their death, in both public and private market transactions and appraisals.
15 Minute History
Americans with disabilities compose approximately 50 million people today, and yet remains largely removed from the historical record. The road to recognition has been long and varied; from President Franklin Delano Roosevelt's use of a wheelchair while in office, to the popularity of "freak shows," wherein physical ailments were put on display. How have organizations and activist groups groups dealt with stigma and asked for rights to be able to participate in the public sphere in the United States?
First year history graduate student John Carranza, specializing in disability history, sheds some light on historical representations of disability, and how modern understanding of disability is informed by the past.
Listen to the podcast (or read the transcript) here on our website.
"Kids today." Everyone says it, it seems, in reference to the idea that children today are spoiled, raised with poor values, and somehow have it worse than their parents generation. This notion dominates discussions from political debates to stand up comedy acts. But, what defines the stages of life and how people are supposed to act in each? Has it always been that way?
Steven Mintz has long been interested in the transformations of family life through the ages and, in this episode, talks about how nearly everything we think we know about family life would be unrecognizable even a century ago.
Listen to the podcast (or read the transcript) here on our website.