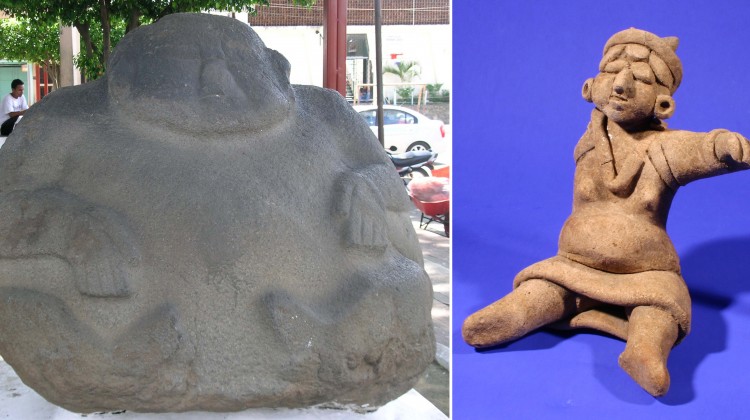 I had long been aware of the enigmatic sculptures known colloquially as "potbellies"or, in Spanish, barrigones, with their unusual features, often enormous bellies and recurring facial features. It was hard for me to imagine that the massive potbellies had much to tell me about the rise of the earliest state-level societies in Mesoamerica…
15 Minute History
After the decline of the Fatimids, the medieval Middle East entered a period called the Sunni Revival, in which Shi'ism was officially discouraged and Shi'i institutions were closed and replaced with Sunni institutions. Or, at least, that's what the official chroniclers tell us. The buildings themselves tell us a different story–one that tries to bring decades of conflict to an end by accommodating different beliefs.
Art Historian Stephennie Mulder has spent the past decade working in Syria and shares a new look at history of Sunni and Shi'a in Syria during the medieval period; and how both histories are threatened by ISIS and the Syrian Civil War.
Or subscribe to 15 Minute History on iTunes U.

Around the first millennium of the Christian era, a small group of Ismaili Shi'i Muslims established a dynasty that rapidly conquered North Africa from the Atlantic Ocean to the Red Sea. At the height of their power they conquered Egypt, where they founded the city of Cairo, and their Imam-Caliphs had their names read out in the holy cities of Mecca and Medina, rivaling the Abbasid caliph in Baghdad. And yet, despite three centuries of rule by a powerful Shi'i empire, North Africa remained—and remains—Sunni with nary a trace of its Shi'ite past.
In this episode, guest Shainool Jiwa, from the Institute of Ismaili Studies in London, illuminates an often overlooked chapter in the history of Islamic sectarianism, one in which religious differences were used to unify diverse populations under the rule of a minority government, rather than to divide and alienate them.
Listen to the podcast (or read the transcript) here on our website.
Or subscribe to 15 Minute History on iTunes U.