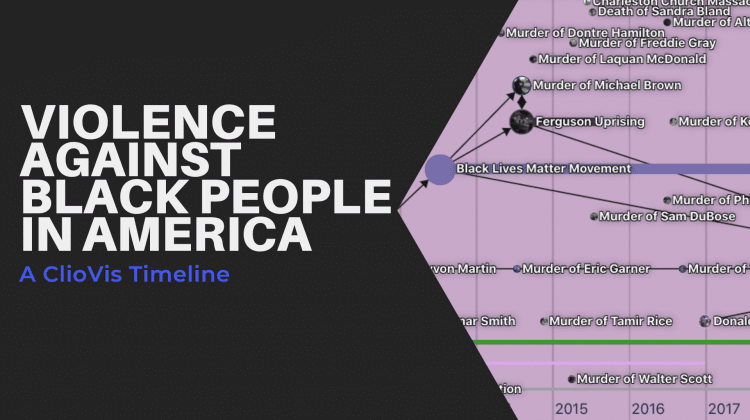 By Haley Price, William Jones, and Alina Scott The brutal killing of George Floyd by police in Minneapolis this summer marked a key event in the history of violence against Black Americans. But it was just one of many acts of violence that have been committed in American history. In order to put Floyd's killing […]
15 Minute History

Host: Augusta Dell'Omo, Doctoral Candidate, Department of History, The University of Texas at Austin
Guest: Christopher Rose, Postdoctoral Fellow, Institute for Historical Studies, The University of Texas at Austin
In the age of coronavirus and COVID-19, comparisons are being made to an unusually long-lived and virulent epidemic of influenza that occurred a century ago. The so-called "Spanish" flu went around the world in three waves, claiming more than fifty million lives–more than perished in the just-ended First World War. What was the Spanish flu? Why was it called that? And can we learn anything about what's in store during the coronavirus pandemic of 2019-20 by casting our eyes back a century?

Host: Nicolás González Quintero, Ph.D. Candidate in History
Guest: Lina del Castillo, Associate Professor of Latin American History
The historian Andre Gunder Frank has theorized that former colonies cannot develop economically until they have overcome the legacy of their colonial past. The ways that the United States has overcome the legacy of its colonial past with Great Britain is, in many ways, unique, especially by comparison to the former Spanish Americas.
Today's guest, Lina del Castillo, recently published a book titled Crafting Republic for the World: Scientific, Geographic, and Historiographic Inventions of Colombia, which offers a new understanding of how Gran Colombia–which split from Spain at the beginning of the 19th century, and then further subdivided into Panama, Colombia, Venezuela, and Ecuador–came to deal with its own past, and the role that science, geography, and history came to play alongside politics as the former colonies grew into nationhood.