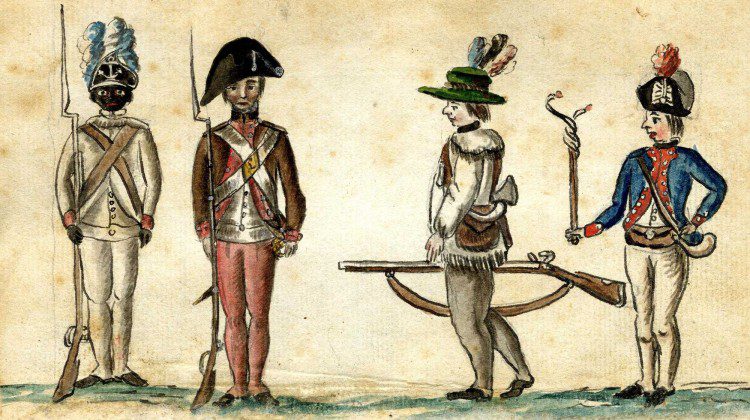 Over the past five years, NEP has posted hundreds of articles, book recommendations, film reviews, and blogs on every period of US History. These articles make great teaching material. Some introduce a topic to students entirely unfamiliar with it. Others present one or both sides of a controversy that can be used to launch a […]
15 Minute History

Simone de Beauvoir was one of the most important intellectuals, feminists, and writers of the 20th century. Her life and writings defied the expectations of her birth into a middle class French family, and her philosophies inspired others, including Betty Friedan. Her seminal work, The Second Sex, is a dense two volume work that can be intimidating at first glance, combining philosophy and psychology, and her own observations.
Fortunately, Judith Coffin from UT's Department of History, is here to help contextualize and parse out the context, influences, and impact of one of the 20th century's greatest feminist works.
Listen to the podcast (or read the transcript) here on our website.

In most world history survey courses, Arabia is introduced for the first time only as backstory to the rise of Islam. We're told that there was a tradition of oral poetry in Arabic, a language native to central Arabia, and that the Qur'an was the zenith of this oral tradition. New evidence, however, suggests that Arabia was linguistically diverse, that the language we've come to know as Arabic originated in modern day Jordan, and that the looping cursive writing system that's become the language's hallmark wasn't the original system used to write it. What to make of all this?
Guest Ahmad al-Jallad co-directs archaeological/epigraphic projects in Jordan and Saudi Arabia, uncovering new inscriptions thousands of years old, and shares his research that's shedding new light on the writings of a complex civilization that lived in the Arabian peninsula for centuries before Islam arose.
Listen to the podcast (or read the transcript) here on our website.