Remembering Pinochet's Chile: On the Eve of London 1998 is the first book in Steve J. Stern's trilogy entitled The Memory Box of Pinochet's Chile. Stern's trilogy studies the ways that Chileans have struggled to understand the collective trauma of the 1973 military coup and the repressive regime that resulted from it. In his introduction to the trilogy Stern explains that he imagines this process as a 'memory box' that contains the community's conflicting memories and lore, of various kinds, seeking to make sense of this crucial experience The memory box is not hidden away but is vividly present and foundational to the community; people are drawn to it and to engaging with it. This is a beautiful work that explores the difficult themes of collective versus individual memory of events that were both traumatic and terrifying.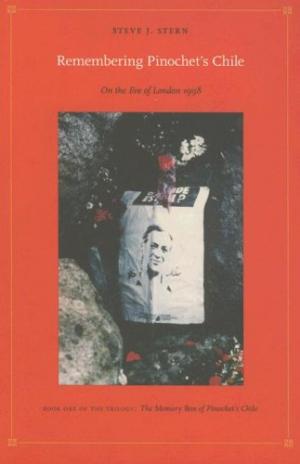 Stern relates individual memory narratives and attempts to theorize memory in order to understand the specificity of Chilean struggles to understand their past. In this volume, Stern investigates Chile's collective memory on the eve of Pinochet's arrest in London for crimes against humanity. He establishes four types of emblematic memories that have competed in the peoples' minds: memory as salvation, memory as rupture, memory as persecution and awakening, and memory as a closed box. He argues that on the eve of Pinochet's arrest, the memory question overflowed ordinary boundaries, connecting the political, the moral, and the existential. It challenged political loyalties and alliances; it entangled the personal and the public. The various emblematic memories had come together in the memory box to form what Stern calls a "memory impasse," in which no particular memory reigned supreme. Remembering Pinochet's Chile: On the Eve of London 1998 provides a unique retelling of the critical events that lead to the 1973 coup and the military period that followed it while also raising deeply important questions about collective memory and trauma.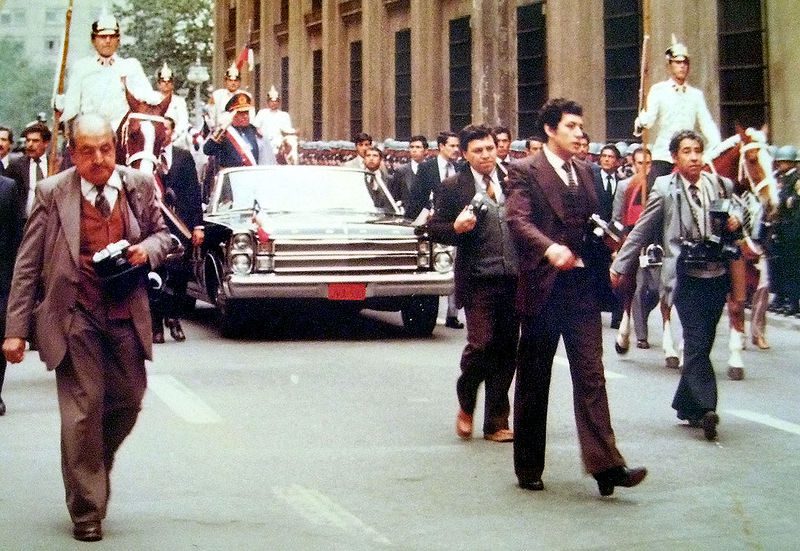 General Pinochet on parade in Buenos Aires, September 11, 1982. Image via Wikimedia Commons.