Citizens at Last is a documentary film that tells the story of the grit, persistence, and tactical smarts of the Texas women who organized, demonstrated, and won the vote for women. The films airs on March 19th at 9 p.m. on KLRU, Austin PBS. Viewers can also stream the film on KLRU.
By Nancy Schiesari and Ellen Temple
March is Women's History Month, a time to explore and celebrate the lives of women whose contributions to our state and nation are all but forgotten. The film, Citizens at Last: Texas Women Fight for the Vote, shines a light on the women who led the struggle for the 19th Amendment and beyond.
Ellen Temple, one of the film's producers, wanted to document this important history. She shared, "For the past few years, I've asked, 'Do you know who Minnie Fisher Cunningham, Christia Adair, Jovita Idar were?' No one said, 'Yes'. We Texans love the values embodied in our history—boldness, persistence, great leaders, and hard work. With this film, I want to celebrate those values and the women who have led the fight for the vote in Texas all the way to the present day."
Making a film about the history of the Texas suffrage movement was truly a Texas-size challenge. For over half a century, many unsung suffragists fought for the right to vote, opposed by the men in power who saw women's suffrage as a threat to white supremacy. The women became organized and disciplined, called a "machine" by their enemies who said they weren't "real women." Politics in Texas was ripe with corruption in the early 1900s, which provided our film with a dramatic narrative.
Texas suffrage leader Minnie Fisher Cunningham faced overwhelming obstacles but her many setbacks only strengthened her determination. Little did I know that her resilience would serve as a role model for our own efforts to make this film.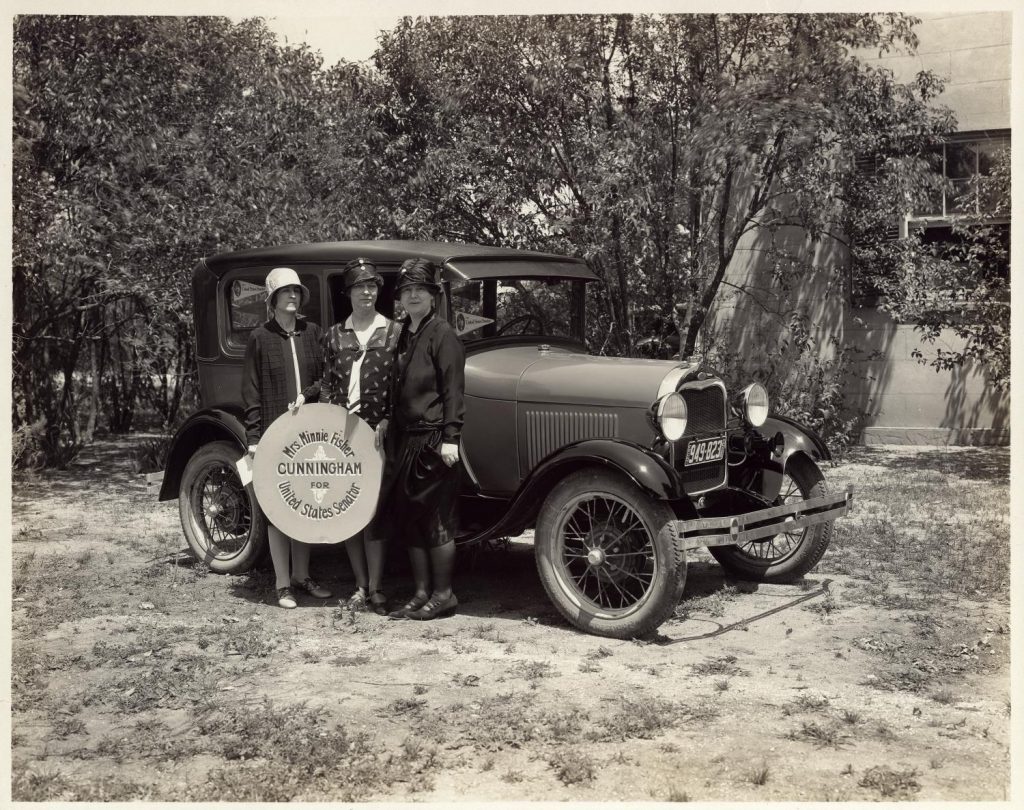 Halfway through the making of Citizens at Last, we were hit by the pandemic and its debilitating and necessary shutdowns. For our safety, we retreated to our separate spaces, but we stayed connected using Zoom and continued to collaborate. Key team members worked to keep the flow of research, images, music, and story moving forward. During the next months, the rise of the Black Lives Matter movement made our commitment to telling the truth about white supremacy in Texas feel even more crucial.
The finished film resonates even more after the 2020 national election when our voting rights, the cornerstone of our democracy, were violently contested. Suffrage took generations to achieve the goal of a federal amendment and the extension of the vote to people of every race and ethnicity. The inspiring story of these brave women reminds us that as filmmakers we can be part of the continuum that helps shape our future for the greater good.