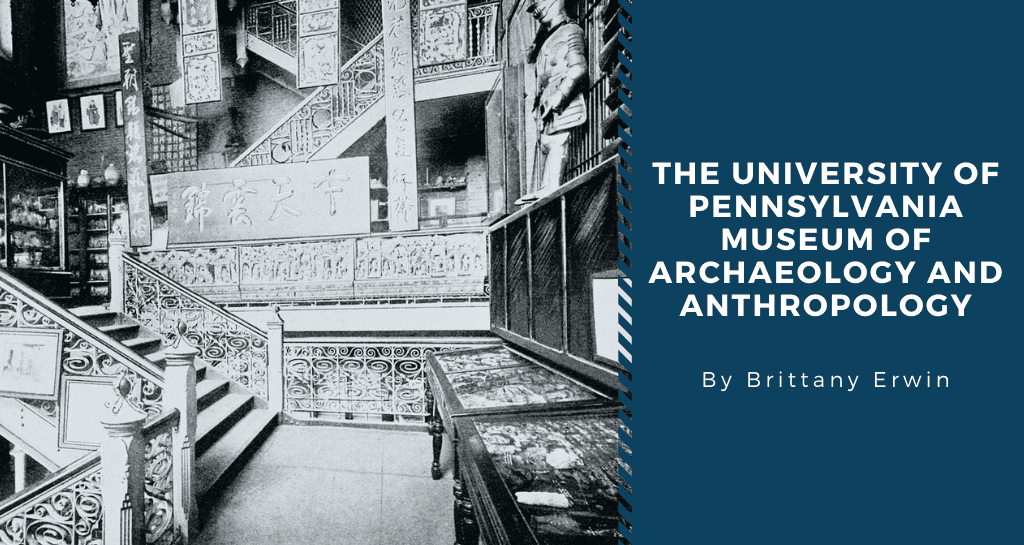 The University of Pennsylvania Museum of Archaeology and Anthropology—often called the Penn Museum—contains an extensive collection of objects originating from "ancient Egypt, Greece and Italy, Mesopotamia, Asia, Africa, and the Americas and more." Many of those pieces are available for viewing online. The Penn Museum website offers in-depth descriptions of each item, along with high-resolution images, short entries on historical context, and related videos.
The homepage offers users several options for exploring the museum's contents. As a starting point, it displays featured items, such as The Granite Sphinx of Ramses II. The site also utilizes a a keyword search and allows visitors to narrow their results by a range of categories, including: record type, if it has an associated image or video, whether it is currently on display, geographic section, whether it has a 3D model, historical period, inscription language, material, and technique.
One standout piece helps illustrate the quality of the pieces housed at the Penn Museum. The Dowager Princess Crystal Sphere, a glass ball that sits atop a metal stand in the shape of a roaring wave. Dating from Qing Dynasty China (nineteenth century), the mysteries of its origins have enchanted museum goers for decades. The website provides images of this item from many angles, along with a description and a short historical context.
An interesting feature that the site offers is an interactive map illustrating the origins of the museum's collections. It includes approximately 92% of the items that the Penn Museum contains, which come from more than 1000 locations around the world.
Through all of these options, the website allows visitors to build their own virtual, self-guided tour based on their particular interests. For those seeking a more in-depth discussion, the museum posts videos of its monthly lecture series. In 2012, the lecture theme was "Great Riddles in Archaeology." More introductory activities are also available on the site, including the "Write like a Bablyonian" text translator.
The digital collections of the Penn Museum are extensive and easily accessible through their online portal. Its written, visual, and audio sources invite many groups to explore world history by browsing its pieces.