During the summer of 2016, we will be bringing together our previously published articles, book reviews, and podcasts on key themes and periods in the history of the USA. Each grouping is designed to correspond to the core areas of the US History Survey Courses taken by undergraduate students at the University of Texas at Austin.

We start with Kali Nicole Gross's feature article Ordinary Yet Infamous: Hannah Mary Tabbs and the Disembodied Torso, a tale of race, sex and violence in America.,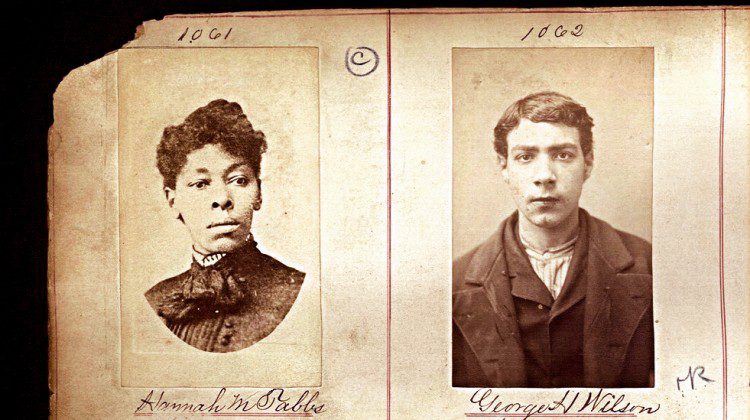 To mark Women's History month in 2016 we asked the UT Austin History faculty to recommend great books in the field. The response was overwhelming. Here are some terrific book recommendations on women and gender in the United States: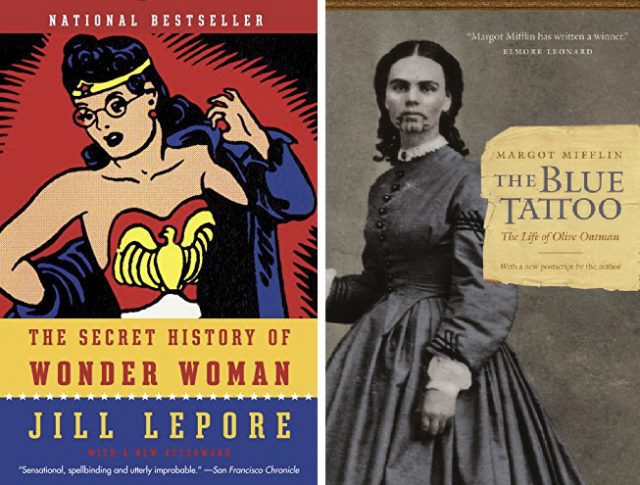 Penne Restad recommends:
Jill Lepore, The Secret History of Wonder Woman (2014).
A lively, often surprising, narrative history that chronicles the adventures of Wonder Woman, the comic strip devoted to her prowess, and Marston, the man who imagined her, in the center of the struggle for women's rights in the U.S.
Erika Bsumek recommends:
Margot Mifflin, The Blue Tattoo: The Life of Olive Oatman (2011).
In 1851, the 13 year old Oatman was part of a Mormon family traveling west. She was captured by the Yavapai Indians and then traded to the Mohave, who adopted her. The book tells her story and provides some valuable context on the various Mormon sects, the tensions and troubles faced by American Indians in the face of American expansion, and how one young woman experienced it all.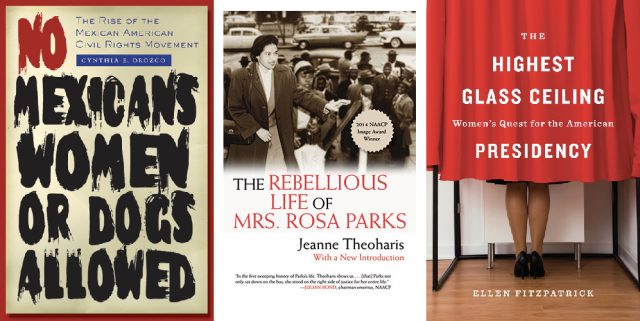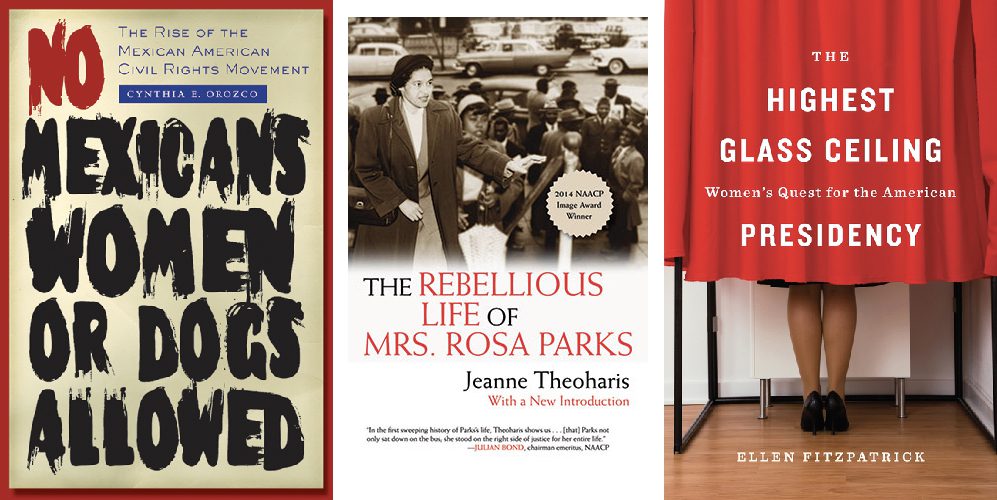 Laurie Green recommends:
Jeanne Theoharis, The Rebellious Life of Mrs. Rosa Parks. (2013)
Think you know who Rosa Parks was? Jeanne Theoharis's biography will change your understanding of the woman who became famous for triggering the Montgomery Bus Boycott in 1955 when she was "too tired" to relinquish her seat on a city bus to a white passenger. The book tells you the real story of Parks's militant activism from the 1930s to the 1990s and her frustration with being recognized as a symbol, not a leader.
Emilio Zamora recommends:
Cynthia E. Orozco, No Mexicans, Women, or Dogs Allowed; The Rise of the Mexican American Civil Rights Movement (2009)
The book is a re-examination of the League of United Latin American Citizens, the longest running Mexican American civil rights organizations. Orozco is a well-known historian who incorporates women and gender in her histories of Mexican Americans. In this instance, women are placed at center stage in the cause for equal rights and dignity.
Jackie Jones recommends:
Ellen Fitzpatrick, The Highest Glass Ceiling: Women's Quest for the American Presidency (2016).
A great read and couldn't be more timely! The book focuses on three women candidates for the presidency: Victoria Woodhull (ran in 1872), Margaret Chase Smith (1964), and Shirley Chisholm (1972).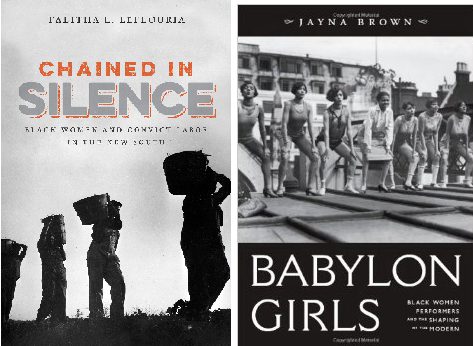 Daina Berry recommends:
Talitha LeFlouria, Chained in Silence: Black Women and Convict Labor in the New South (2016)
From the UNC Press website:
In 1868, the state of Georgia began to make its rapidly growing population of prisoners available for hire. The resulting convict leasing system ensnared not only men but also African American women, who were forced to labor in camps and factories to make profits for private investors. In this vivid work of history, Talitha L. LeFlouria draws from a rich array of primary sources to piece together the stories of these women, recounting what they endured in Georgia's prison system and what their labor accomplished. LeFlouria argues that African American women's presence within the convict lease and chain-gang systems of Georgia helped to modernize the South by creating a new and dynamic set of skills for black women. At the same time, female inmates struggled to resist physical and sexual exploitation and to preserve their human dignity within a hostile climate of terror. This revealing history redefines the social context of black women's lives and labor in the New South and allows their stories to be told for the first time.
Charlotte Canning recommends:
Jayna Brown, Babylon Girls: Black Women Performers and the Shaping of the Modern (2008)
An award-winning cultural history of the African American women who were variety performers on chorus lines, in burlesques, cabarets, and vaudeville from 1890 to 1945. Despite the oppression they experienced, these women shaped an emerging urban popular culture. They pioneered social dances like the cakewalk and the Charleston. It is an ambitious view of popular culture and the ways in which women were integral to its definition.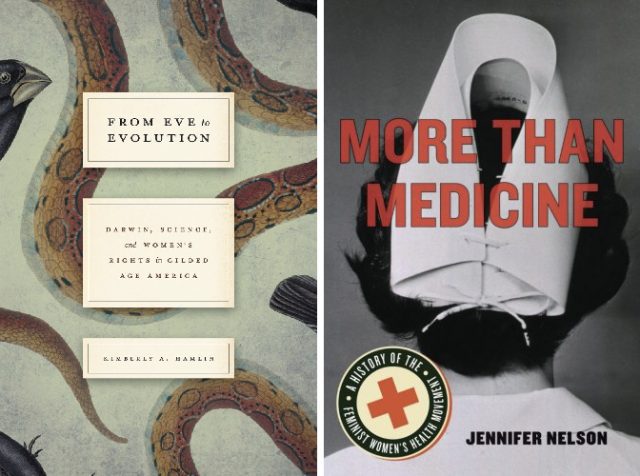 Bruce Hunt and Megan Raby recommend:
Kimberly Hamlin, From Eve to Evolution: Darwin, Science, and Women's Rights in Gilded Age America(2014)
While there is an enormous literature on the reception of Darwin's evolutionary theory, this is the first book to examine the responses of women. This book is a lively account of how ideas about human evolution figured in debates over women's rights in the late 19th century, by a recent UT American Studies PhD.
Megan Seaholm recommends:
Jennifer Nelson, More Than Medicine: A History of the Feminist Women's Health Movement (2015)
Nelson provides an excellent addition to the growing literature about the women's health movement that began in the 1960s. She concentrates on reproductive health and reproductive rights from abortion referral services organized before Roe v. Wade through the National Black Women's Health Project organized in 1984. This is a good read and an important contribution.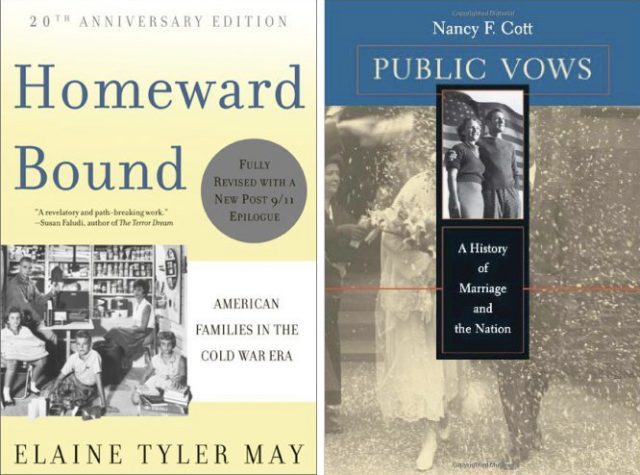 Mark Lawrence recommends:
Elaine Tyler May, Homeward Bound: American Families in the Cold War Era (1990)
Elaine Tyler May examines the resurgence of traditional gender roles in the years after the Second World War, arguing that a desire to enjoy postwar prosperity and to escape the dangers of the nuclear age drove Americans back to conventional norms. The book brilliantly blends women's, social, political, and international history.
Judith Coffin recommends:
Nancy Cott, Public Vows : A History of Marriage and the Nation (2000)
The changing stakes of marriage for the nation and for men and women — gay and straight. Readable, smart, and connected to the present. Nancy Cott helped write several amicus (friend-of-the-court) briefs in the marriage cases before the Supreme Court.

A number of people suggested books about crossing borders: about people traveling or emigrating to countries foreign to them or about people creating new hybrid identities in the places they lived. Many of these books focused on the USA and US citizens living across the world.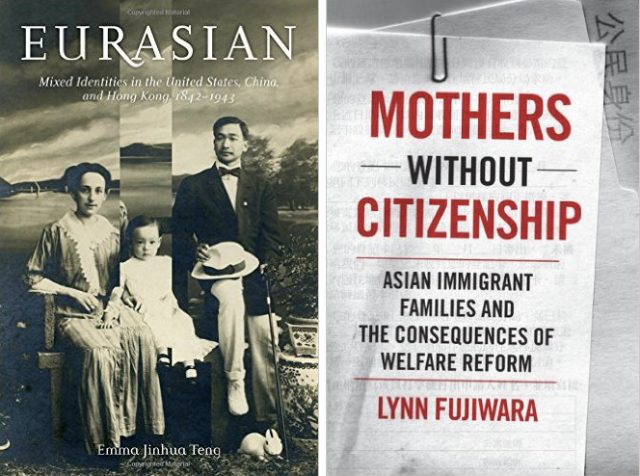 Madeline Hsu recommends:
Emma Teng, Eurasian: Mixed Identities in the United States, China, and Hong Kong (2013)
Teng traces mixed race Chinese-white families in a number of societies and political and social circumstances to complicate presumptions about racial hierarchies and the porosity of racial border-keeping in the late 19th and early 20th centuries. By tracking mobilities through north America, Shanghai, and Hong Kong, Teng demonstrates that intermarriages occurred at higher rates than previously acknowledged, and that intermarriage with Chinese could be vehicles for upward, and not just downward, mobility depending on local circumstances.
Sam Vong recommends:
Lynn Fujiwara, Mothers without Citizenship: Asian Immigrant Families and the Consequences of Welfare Reform (2008)
Fujiwara's study uncovers the detrimental effects that welfare reform in the 1990s had on immigrant women, particularly President Clinton's authorization of the Personal Responsibility and Work Opportunity Reconciliation Act in 1996 that aimed to end welfare programs. This book offers a trenchant analysis of the ways welfare reform policies redefined immigrants as outsiders and how immigrant women resisted these attempts at denying their claims to U.S. citizenship and belonging.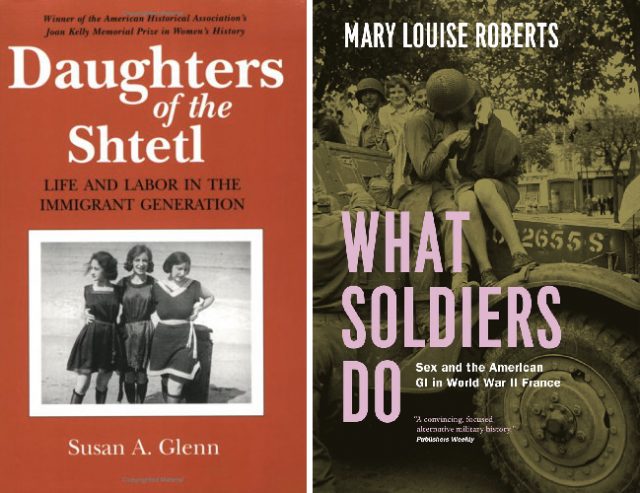 Michael Stoff recommends:
Susan Glenn, Daughters of the Shetl: Life and Labor in the Immigrant Generation
I've used this book in classes and like it a great deal. Here's a blurb from Cornell University Press:
"In this fascinating portrait of Jewish immigrant wage earners, Susan A. Glenn weaves together several strands of social history to show the emergence of an ethnic version of what early twentieth-century Americans called the "New Womanhood." She maintains that during an era when Americans perceived women as temporary workers interested ultimately in marriage and motherhood, these young Jewish women turned the garment industry upside down with a wave of militant strikes and shop-floor activism and helped build the two major clothing workers' unions."
Jeremi Suri recommends:
Mary Louise Roberts, What Soldiers Do: Sex and the American GI in World War II France (2014).
This deeply researched book artfully examines the interaction of race, sex, and gender in the conduct of American soldiers stationed in France and their interactions with French civilians during World War II.

Over the past few years Megan Seaholm has shared a number of recommendations on women in US history:

Texas: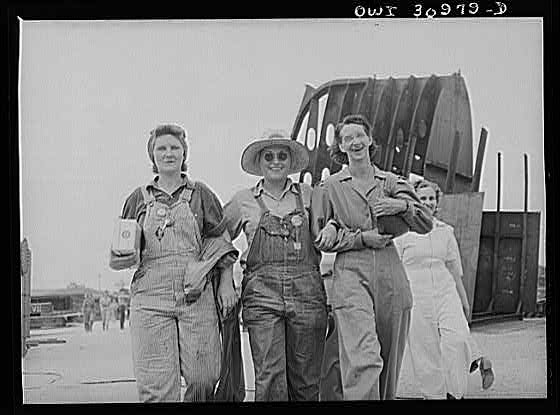 Anne M. Martínez recommends Boxing Shadows, by W.K. Stratton with Anissa "The Assassin" Zamarron (University of Texas Press, 2009)
Michael Gillette discusses Liz Carpenter: Texan
Cristina Metz explores the Women Shaping Texas in the Twentieth Century exhibition at the Texas State History Museum, which tells the history of Texas women who revolutionized key areas, such as healthcare, education, civil rights, the workforce, business, and the arts.

On 15 Minute History: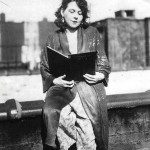 During the explosion of African American cultural and political activity that came to be known as the Harlem Renaissance, a number of white women played significant roles. Their involvement with blacks as authors, patrons, supporters and participants challenged ideas about race and gender and proper behavior for both blacks and whites at the time.
Guest Carla Kaplan, author of Miss Anne in Harlem: White Women of the Harlem Renaissance, joins us to talk about the ways white women crossed both racial and gender lines during this period of black affirmation and political and cultural assertion.
When most people think about slavery in the United States, they think of large agricultural plantations and picture slaves working in the fields harvesting crops. But for a significant number of slaves, their experience involved working in houses, factories, and on the docks of the South's booming cities. Urban slavery, as it has come to be known, is often overlooked in the annals of slave experience.
This week's guests Daina Ramey Berry, from UT's Department of History, and Leslie Harris, from Emory University, have spent the past year collaborating on a new study aimed at re-discovering this forgotten aspect of slave experience in the United States.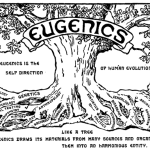 Early in the twentieth century, governments all over the world thought they had found a rational, efficient, and scientific solution to the related problems of poverty, crime, and hereditary illness. Scientists hoped they might be able to help societies control the social problems that arose from these phenomena. All over the world, the science-turned-social-policy known as eugenics became a base-line around which social services and welfare legislation were organized.
Philippa Levine, co-editor of a newly published book on the history of eugenics, explains the appeal and wide-reaching effects of the eugenics movement, which at its best inspired access to pre-natal care, access to clean water, and the eradication of harmful diseases, but at its worst led to compulsory sterilization laws, and the horrific experiments of the Nazi death camps.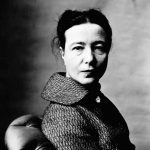 Simone de Beauvoir was one of the most important intellectuals, feminists, and writers of the 20th century. Her life and writings defied the expectations of her birth into a middle class French family, and her philosophies inspired others, including Betty Friedan. Her seminal work, The Second Sex, is a dense two volume work that can be intimidating at first glance, combining philosophy and psychology, and her own observations.
Fortunately, Judith Coffin from UT's Department of History, is here to help contextualize and parse out the context, influences, and impact of one of the 20th century's greatest feminist works.