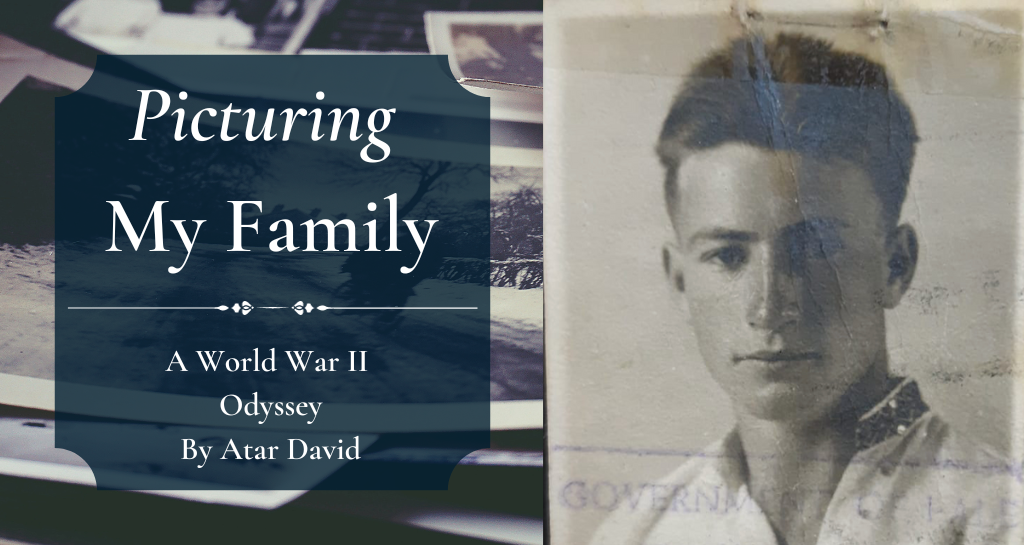 "Picturing My Family" is a new series at Not Even Past. As a Public History magazine, we aim to make History more accessible by publishing research features and other articles. But, of course, History doesn't reach us solely through words. It lives on in images, too. A good photograph transmits as much information as a line of text, and it does so in an extraordinarily evocative way. Dispensing with description, photography brings us face-to-face with the past. Visual cues can stimulate our sensory imagination and present us with surprising new details, encouraging us to ask questions, dig deeper, and think like historians.
Our concept is simple. We invite Not Even Past readers to:
• Send us a photograph of a family member or ancestor. The photograph doesn't have to be old; it could be from any period. The subject can be one of your grandparents, a cousin, a distant relative – anyone whom you count as part of your family.
• Tell us in less than 250 words what the image shows and why it's meaningful for you and your family. If you wish, you can set the photo in a historical context, too. But that isn't necessary.
If you are interested in submitting something for this series, please click here.
In this installment of "Picturing My Family," current NEP Associate Editor Atar David tells how his maternal grandfather spent the war waiting for the Nazis, who, luckily, never showed up.
_________________________________________________________________________________________
Waiting for a Fox
Like many soldiers, my maternal grandfather – Sholem Melamed – spent the war years waiting for something to happen. More precisely, he was waiting for a fox.
Born in 1925 in Kinneret, a Jewish agricultural settlement close to the Sea of Galilee in northern Mandatory Palestine, Sholem was only 14 when war broke out in Europe. He waited for two years, and when he finally reached the drafting age of sixteen, he left his agriculture high school and joined the elite forces of the Yishuv (the Jewish community) – the Palmach. During that time, the Axis forces led a military campaign in North Africa. After conquering Tunisia, they began moving east toward Mandatory Palestine, led by then-general and future field marshal Erwin Rommel. The Nazi commander of the Afrika Korps, nicknamed by his soldiers "the desert fox," threatened the Jews of Palestine.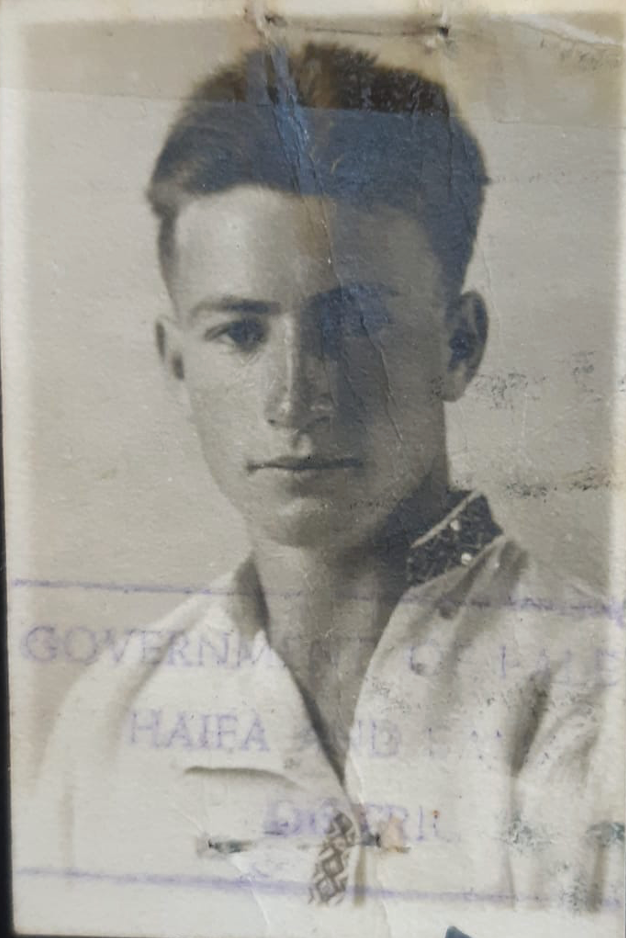 Although the British Mandate was responsible for the well-being of local communities, the leadership of the Yishuv decided to send the young paramilitary Palmach to stop Rommel should he get to the southern border. Together with his company, Sholem was sent to the desert. They spent their time practicing face-to-face combat and learning to camouflage in an arid topography. As seen in the photo, they had few guns and hoped to stop the well-armed Axis army with wooden clubs. When Rommel was defeated in El Alamein in November 1942, the Jewish warriors celebrated. Knowing my grandfather, his satisfaction with the Nazi defeat was second only to his relief. He didn't have to test whether a wooden club could stop a German panzer tank.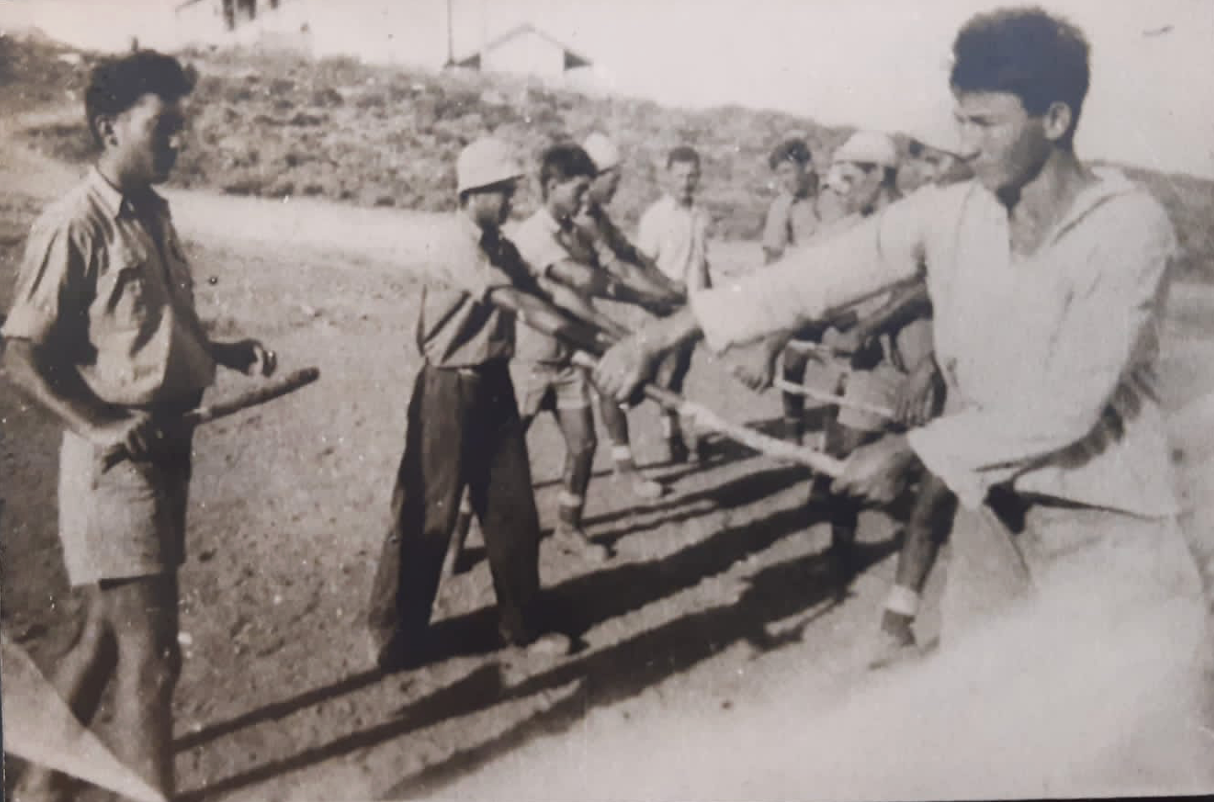 Years after the war ended, Sholem and friends from the Palmach would meet to tell stories of their glorious non-battle with Rommel. I was a little boy, and the elderly folk, who looked like titans to me, taught me how to walk backward on a tightened rope, climb trees, crawl fast, and walk quietly. One day, they took me to an old olive tree and made me a nice wooden club of my own. Just in case a fox suddenly shows up.
Sholem passed away in 2006. He was a talented storyteller, a surprisingly humorous grownup, and a wonderful grandfather. I miss him dearly.
Atar David is a Ph.D. candidate in the History department at UT Austin and the Associate Editor for Not Even Past. His dissertation research focuses on the circulation of agricultural commodities and agronomic knowledge between the Middle East and the American Southwest from the late nineteenth to the mid-twentieth century. Together with Raymond Hyser, Atar founded the "Material History Workshop" – a bi-monthly graduate workshop centered around material culture. You can read more about the workshop here: https://notevenpast.org/uts-material-history-workshop/
_________________________________________________________________________________________
The views and opinions expressed in this article or video are those of the individual author(s) or presenter(s) and do not necessarily reflect the policy or views of the editors at Not Even Past, the UT Department of History, the University of Texas at Austin, or the UT System Board of Regents. Not Even Past is an online public history magazine rather than a peer-reviewed academic journal. While we make efforts to ensure that factual information in articles was obtained from reliable sources, Not Even Past is not responsible for any errors or omissions.