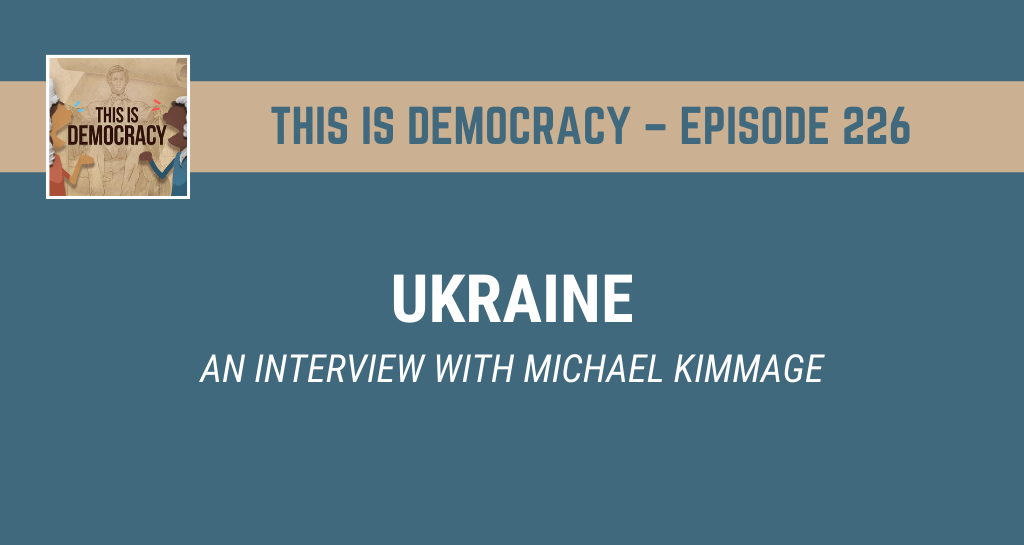 This week, Jeremi and Zachary are joined by guest Dr. Michael Kimmage to discuss The Russo-Ukrainian War.
Zachary sets the scene with his poem entitled, "A Year After the War Began."
Guest
Dr. Michael Kimmage is a professor of history at the Catholic University of America in Washington DC. He is also a fellow at the German Marshall Fund, and chair of the Advisory Council for the Kennan Institute at the Woodrow Wilson Center in Washington DC. From 2014 to 2017, Kimmage served on the Secretary's Policy Planning Staff at the U.S. Department of State, where he held the Russia/Ukraine portfolio. He publishes widely on international affairs, U.S.-Russian relations and American diplomatic history. Kimmage is the author of: The Conservative Turn: Lionel Trilling, Whittaker Chambers and the Lessons of Anti-Communism (2009); In History's Grip: Philip Roth's Newark Trilogy (2012); The Abandonment of the West: The History of an Idea in American Foreign Policy (2020). He writes frequently for Foreign Affairs and other major publications.
About This Is Democracy
The future of democracy is uncertain, but we are committed to its urgent renewal today. This podcast will draw on historical knowledge to inspire a contemporary democratic renaissance. The past offers hope for the present and the future, if only we can escape the negativity of our current moment — and each show will offer a serious way to do that! This podcast will bring together thoughtful voices from different generations to help make sense of current challenges and propose positive steps forward. Our goal is to advance democratic change, one show at a time. Dr. Jeremi Suri, a renowned scholar of democracy, will host the podcast and moderate discussions.
---
The views and opinions expressed in this article or video are those of the individual author(s) or presenter(s) and do not necessarily reflect the policy or views of the editors at Not Even Past, the UT Department of History, the University of Texas at Austin, or the UT System Board of Regents. Not Even Past is an online public history magazine rather than a peer-reviewed academic journal. While we make efforts to ensure that factual information in articles was obtained from reliable sources, Not Even Past is not responsible for any errors or omissions.